Food for Thought with Suzanne Dunaway
Fèves catalanes
Spring is sneaking up on us, bringing fresh feves for eating raw with Pecorino or Gouda or any hard French cheese, but feves are also delicious when sautéed in olive oil along with spring's little green onions, a few slices of crisp bacon, a little chopped mint and a splash of Rivesalte, made mainly from Grenache grapes, or any slightly sweet wine.
The salty crumbled bacon is offset by the wine and the tender feves herald in a new taste for your spring table.
I do not peel my feves so I have to admit that the feves in the photo are from Picard, peeled, and absolutely delicious for a change, even if the texture is a bit more refined that my garden feves in their skins. But to me, les feves are wonderful however they are prepared, and the frozen feves are quick addition to any main course.
Then again, I loved popping them out of their skins. It stimulates a kind of meditation on the incredible bounty we have here in the P-O.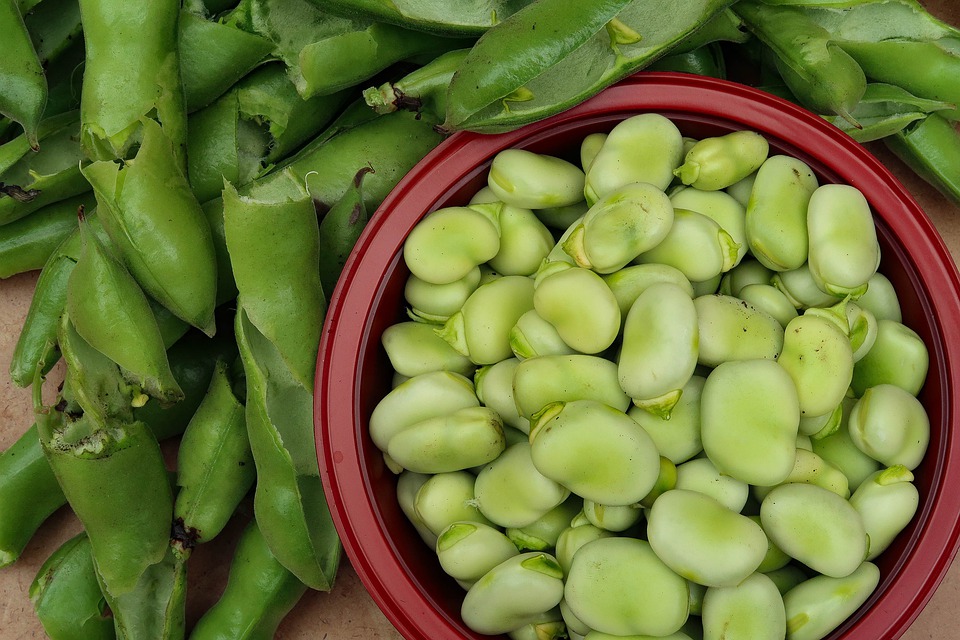 Recipe
Ingredients
2 generous cups of raw feves, or 1 package of frozen feves, skinless or not, unthawed
¼ cup extra virgin olive oil
1 or 2 spring green onions, sliced fine including the green tops
4 slices bacon, fried crisp
1 branch of fresh mint leaves, the leaves chopped fine
A splash of Rivesaltes Ambré
Method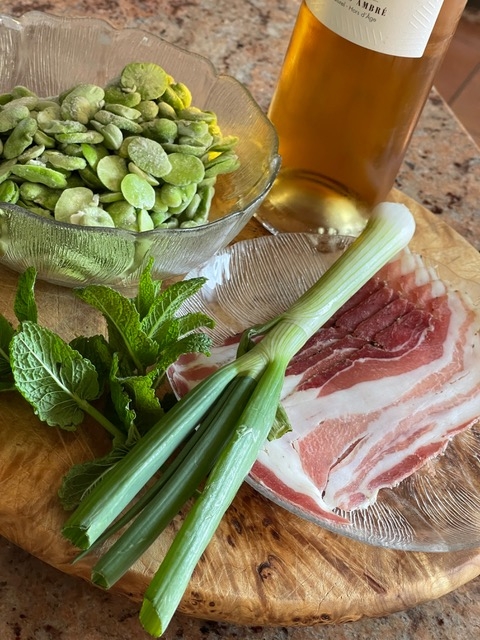 In a skillet heat the olive oil and sauté the green onion slices until soft. Add the feves and toss in the olive oil, lower the fire and cover for a few minutes until the feves are tender. This takes only a few minutes if you use peeled feves.
Remove the lid, add the splash of wine, the mint and the crumbled bacon and toss together.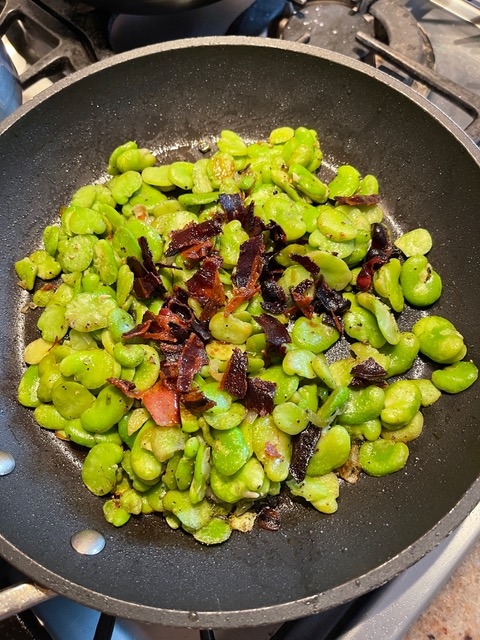 Season with salt and pepper to taste.
A slice of lemon is nice, too, over the whole dish.
You could also mix and match these feves with the sweet carrots we have in our markets for a pretty presentation.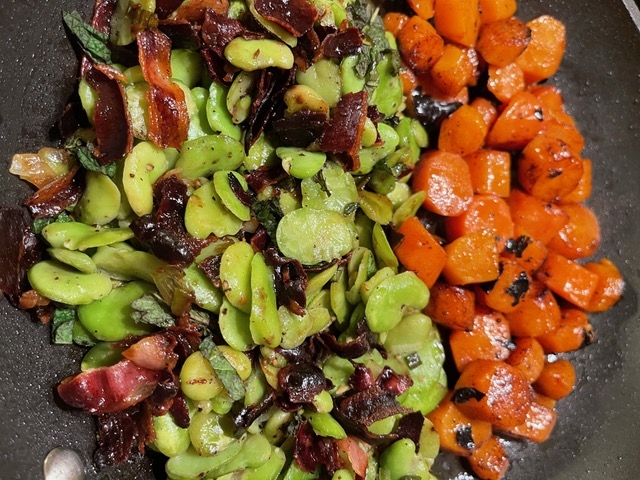 All content and recipes are copyright of Suzanne Dunaway.