Out and about around Amélie les Bains
Most of us have visited the picturesque bustling mountain town of Amélie les Bains, but surrounding the town are also an astonishing number of charming villages, ancient chapels, amazing scenery, stunning views…. We can't fit it all in but here are a few tasters.
Montalba
If you're looking for stunning views, follow signs up the Mondony valley, past the Salt de l'Aigua waterfall towards Montalba.
Mile after mile of narrow winding tree lined route, and moss covered stone bridges bring you to an ancient, abandoned building, a couple of cars, a dog barking nearby, a 'propriété privé' sign next to another suggesting you 'try our homemade jam,' a church, a graveyard…
that's Montalba – or what's left of it.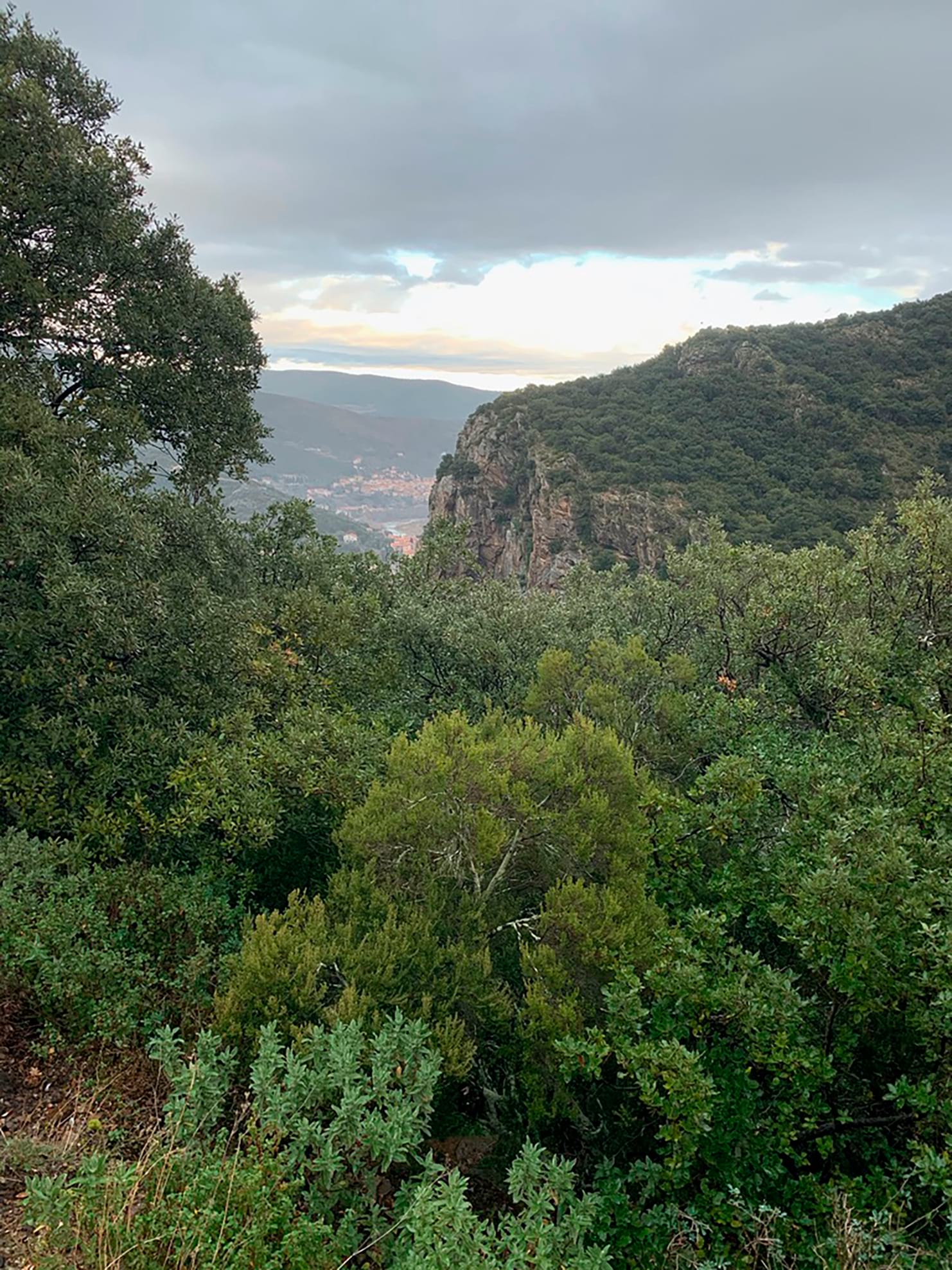 Once a château, first called Mont Doni then Mont Alba, this tiny hamlet known as Montalba d'Amélie is not to be confused with Montalba le Château near Ille sur Têt!
But there's more to Montalba than a cluster of abandoned buildings. The delightful 14th century chapel with gilded and carved wooden altarpiece looks out over massive views, the wrought iron crosses in the small graveyard bear touching witness to past life in this small hamlet.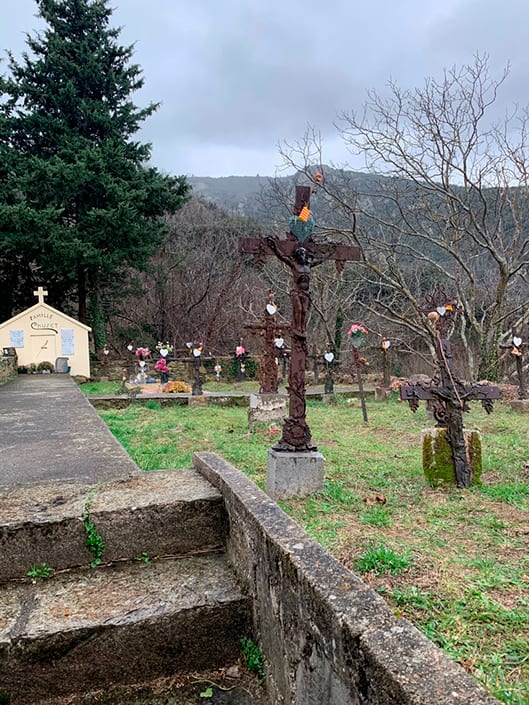 Dramatic walks of all levels head off from here with a walking trail all the way down to Amélie.
Maps available at the Tourist Office.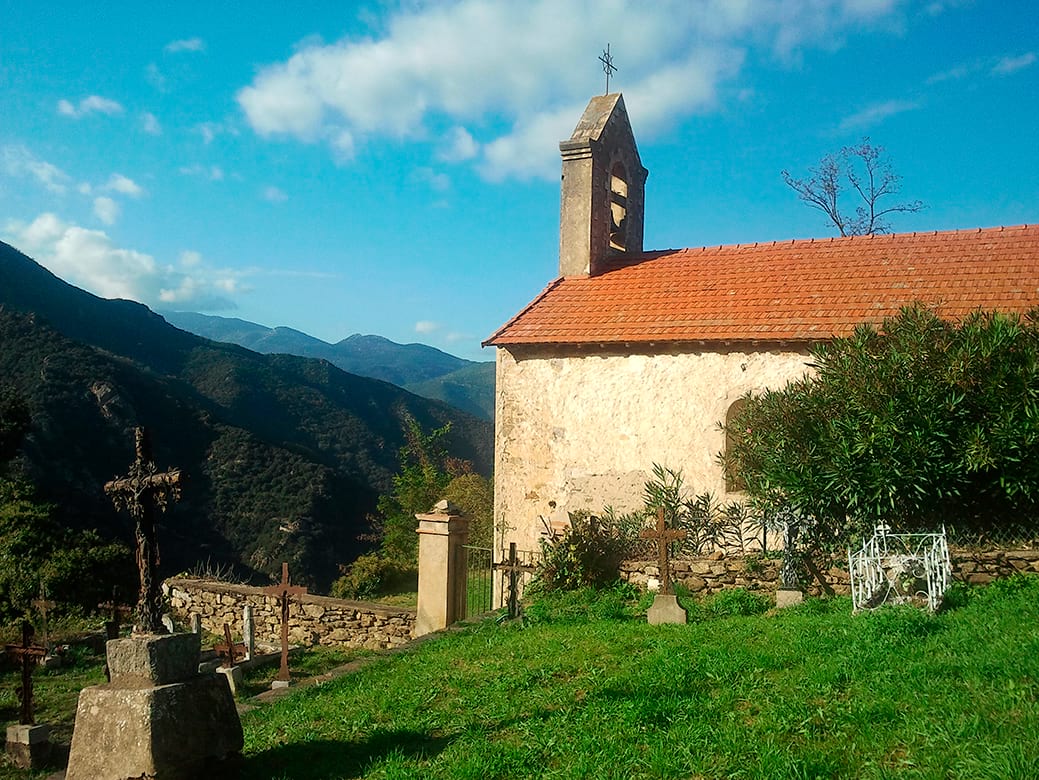 Other places to visit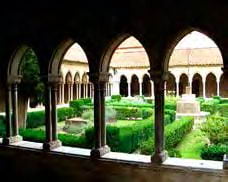 Small town just 4km from Amélie with pretty medieval centre. 8th century Abbaye Ste Marie la Sainte Tombe, Le Moulin des Arts et de l'Artisanat…
LA BASTIDE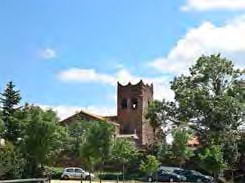 Charming village accessed by narrow winding road at 30 km from Amélie-les-Bains). 12th Century Roman church with alterpiece, Mines des Menerots…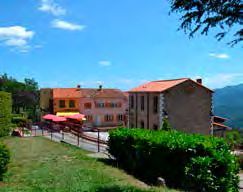 Stunning views, just 5km north west of Amelie. Fortified 12th century church, 'jardin botanique' fascinating 'parcours géologique' showing different stones mined in the Canigou.
CORSAVY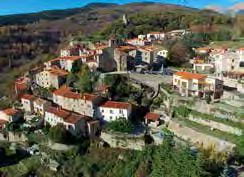 Pretty mountain village 8km from Amélie les Bains, built around an ancient château. Tour de Batère signal tower, ancient churches and remnants of former iron mines.
MONTFERRER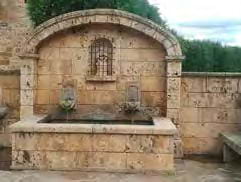 Mont de fer, iron mountain, this village was named after the iron mining in the region. Roman church, ancient chateau ruins, Trabucayres museum…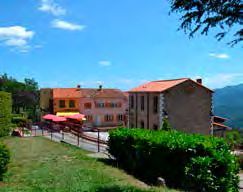 Pretty medieval cobbled village at 19 km from Amélie-les-Bains. 13th century church, ancient dolmens, ice well…
TAULIS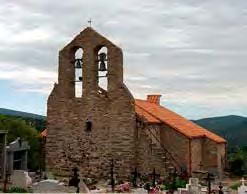 Small village, big views. Roman church with 17th century altarpiece.
LE TECH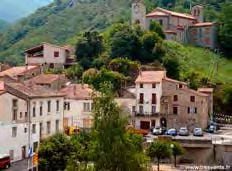 Built along the 'Tech' river, the lower part of the village was destroyed during the floods of 1940. Ste Cécile de Cos church, remains of 13th century signal tour, Tour de Cos, Chapelle de la Llau…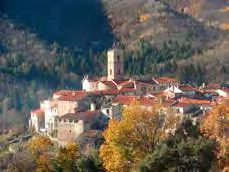 Pretty cluster of old village houses wrapped around church with tall steeple, home of the 'vigatanes' or 'espadrilles catalanes' and the vibrantly coloured Catalan stripy Toiles du Soleil fabric.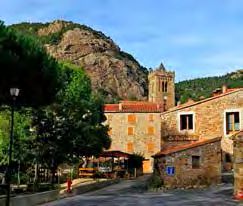 Picturesque medieval village on the border between France and Spain. Eglise Ste Marie, built on the ruins of chapel dating back to 370!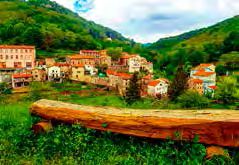 The most southernly commune in France, with pretty pink granite houses, nestled between two rivers, the Taix and the Lamanère. 14th century Eglise Saint Sauveur, ancient Catalan strongholds les Tours de Cabrenys.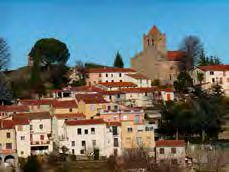 Cobbled roads and old stone houses nestled in the hollow of mountains with panoramic views. 'Conjurador' believed to appease the elements, fortified church.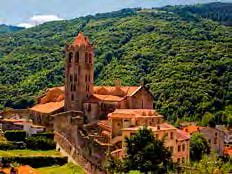 Unspoilt fortified medieval town dominated by Vauban's Fort Lagarde, walled and built around the churches of Stes Juste et Ruffine. Don't miss the Hermitage of Notre Dame du Coral.