How to apply for French nationality for children born in France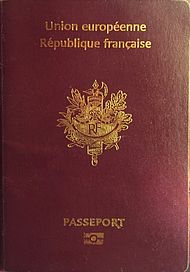 Children who were born in France to non-French nationals and who have been resident in France continuously for five years from the age of 8 onwards are entitled to apply for nationality. If your child is aged between 13 and 16 this is the route to go to secure their residency rights in France and the good news is that the process is relatively simple.
What documents do you need?
The process is much simpler than applying for nationality as an adult with fewer documents and no requirement for a language test. The dossier must include the following:
An original of the child's French birth certificate dated less than three months. This can be requested from the Préfecture where the child was born. If that was Perpignan then the online link is here (select the first option – Acte de naissance (Copie intégral de l'acte).
Proof of identity with photo in the child's name (passport is best)
Photocopies of both sides of the cartes de séjour of both parents or, if the parents are EU citizens, photocopies of their passports
Birth certificates of both parents with translations into French (by a sworn translator)
If the parents are divorced, photocopy of the divorce decree or documents proving which parent has parental authority (and translation if relevant)
Proof that the minor is currently residing in France – tax declarations, EDF bill or declaration from the CAF (we included all three to be on the safe side!)
Documents proving that the minor has been resident in France for the last five years and including the current year. Certificats de scolarité listing the relevant years can be requested from the child's school.
A passport photo
Where to send the dossier:
Once the dossier is complete, it should be sent with a covering letter to the following address:
Tribunal Judiciaire
Place Arago
CS 90921
66020 PERPIGNAN CEDEX
What happens next?
Within a few months both parents and the child will be invited to interview. The child must see the greffier en chef (registrar) on their own and they will check that the child gives their consent to the nationality demand. The parents are then invited to join and documents are signed granting the child nationality. These can be used to obtain a passport and identity card at the Mairie.
For further information call 04 30 19 62 75
Disclaimer: this information is correct as at February 2020. We try to keep the site as up to date as possible but you are advised to check the documents required at the number above before sending your dossier as procedures do change. If you are aware of any changes to the above information, do let us know.