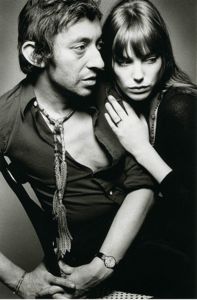 Many people of 'a certain age' will remember a big fuss in the UK about the banning of Serge Gainsborough's 'Je t'aime (moi non plus)', which only served to make it so much more popular.
Written by Gainsborough for his girlfriend at the time, Brigitte Bardot, the single was released in France in 1969 with a plain cover marked 'Interdit aux moins de 21 ans' (forbidden to those under 21). Not surprisingly, a first recording, by Gainsborough and Bardot herself was never released due to angry protests from Bardot's husband, German businessman Gunter Sachs.
The re-released version was the first banned number one single ever in the UK to be top of the hit parade and stayed in the UK charts for 31 weeks.
When asked about the banning of the song in the UK years later, British born Jane Birkin said "It wasn't a rude song at all. I don't know what all the fuss was about. The English just didn't understand it"
In fact, the title was inspired by a Salvador Dalí comment: "Picasso is Spanish, me too. Picasso is a genius, me too. Picasso is a communist, me neither", hence the rather strange 'moi non plus' (me neither) in the title.