P-O Life's Pilates initiation with Fit 66
There are many perks to working chez P-O Life, but one of our favs is sampling the wares provided by our partners. This week, we were invited by the lovely Wendy, personal trainer and Pilates instructor at Fit 66, to join one of her weekly classes.

What is pilates?
Pilates is a low-impact form of exercise designed to improve flexibility, posture and strength. Created by Joseph Pilates in the early 20th century, to the untrained eye, it looks similar to yoga, but the movements incorporate what Joseph called 'apparatus'.
The full-body approach of Pilates means you get a balanced work out, with improved joint mobility and a strengthened core; essential to good posture!

Who is Wendy?
Wendy Macpherson was born and raised in Scotland, before moving to the P-O in 2013. As a fully trained gym instructor, personal trainer, kettlebell instructor, nutritionist and Pilates instructor, she's dedicated her career to helping English-speakers get the best from life.
Her motto: the greatest wealth is health!

Our experience
Feeling a little out of our depth, we turned up to the beautiful, shady terrace just as the previous session was finishing and the next session's regulars were arriving.
We were greeted with big smiles and friendly reassurance: "Wendy's great", "She's got a brilliant sense of humour", "She's really professional"… we began to relax.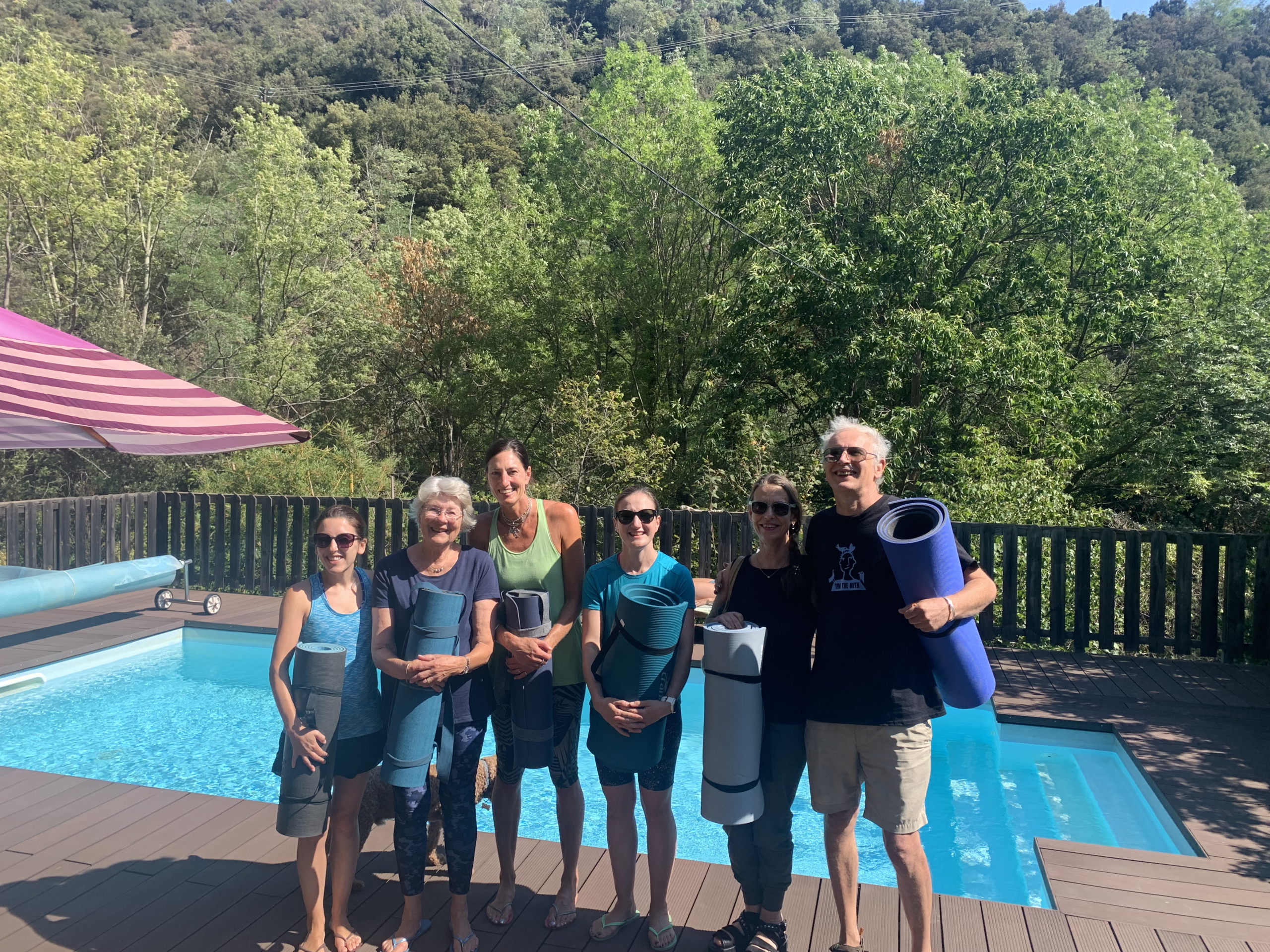 Wendy lived up to her reputation. She was all smiles at seeing us and made sure we had everything we needed, checking if we had any health issues or injuries that she should be aware of. Knowing we were total novices, she made sure we could see her clearly (and her us!) before we got started.
The session began with some body awareness/relaxation exercises, which helped to give us the basics on which the subsequent programme would be based- shoulders, core, pelvic floor…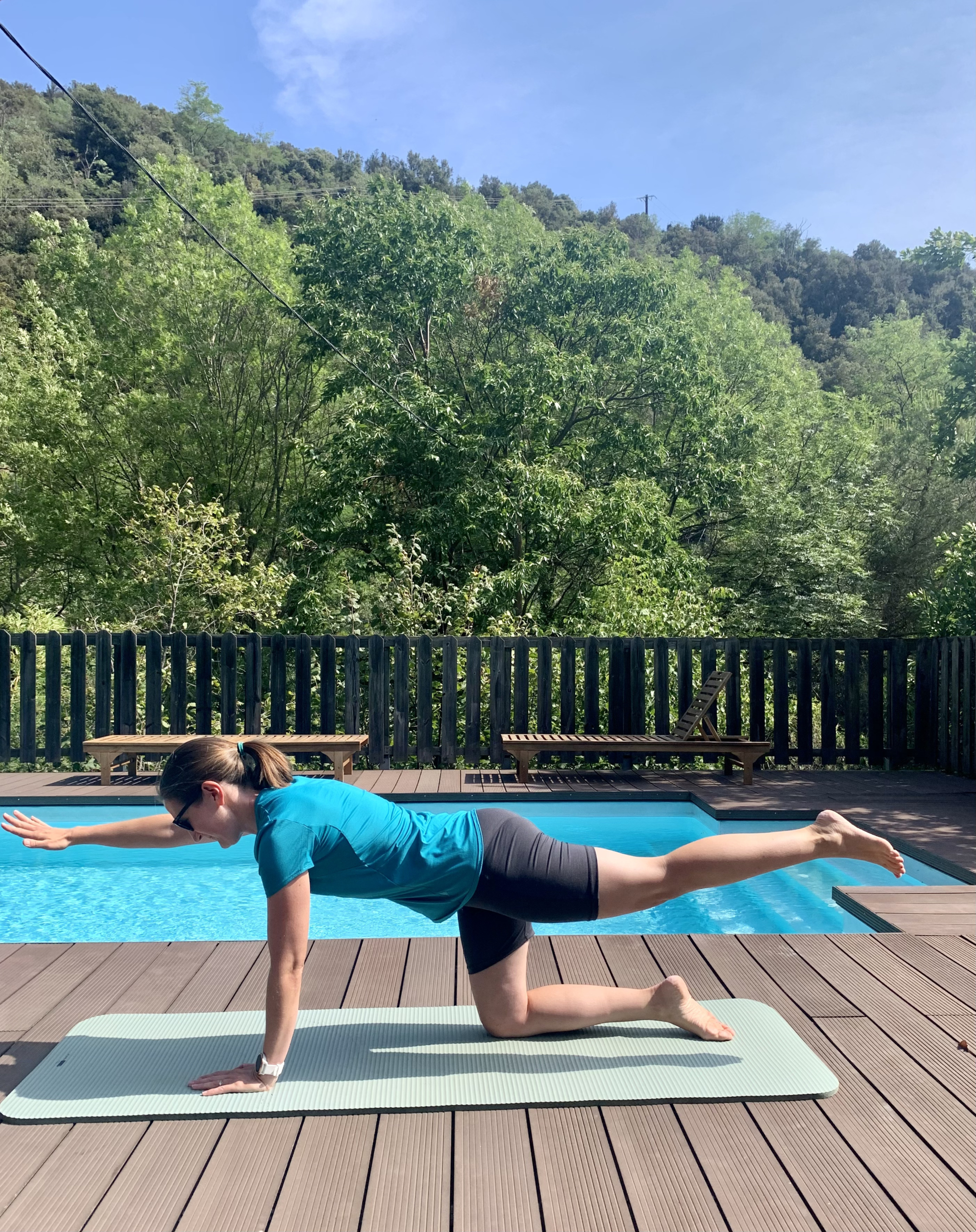 Always ensuring that we were comfortable, and more importantly safe, she then guided us through a fully body work out. Using elastic straps to provide resistance (and/or support), we could really feel our muscle groups working, without ever going too far.
Each individual worked to their own level, under Wendy's watchful eye, with alternatives for making things easier/harder, according to your own needs.
There was no chance of slacking though- when we all began to groan about our bum muscles burning, Wendy said, "All I'm hearing is: 'Let's go again'!"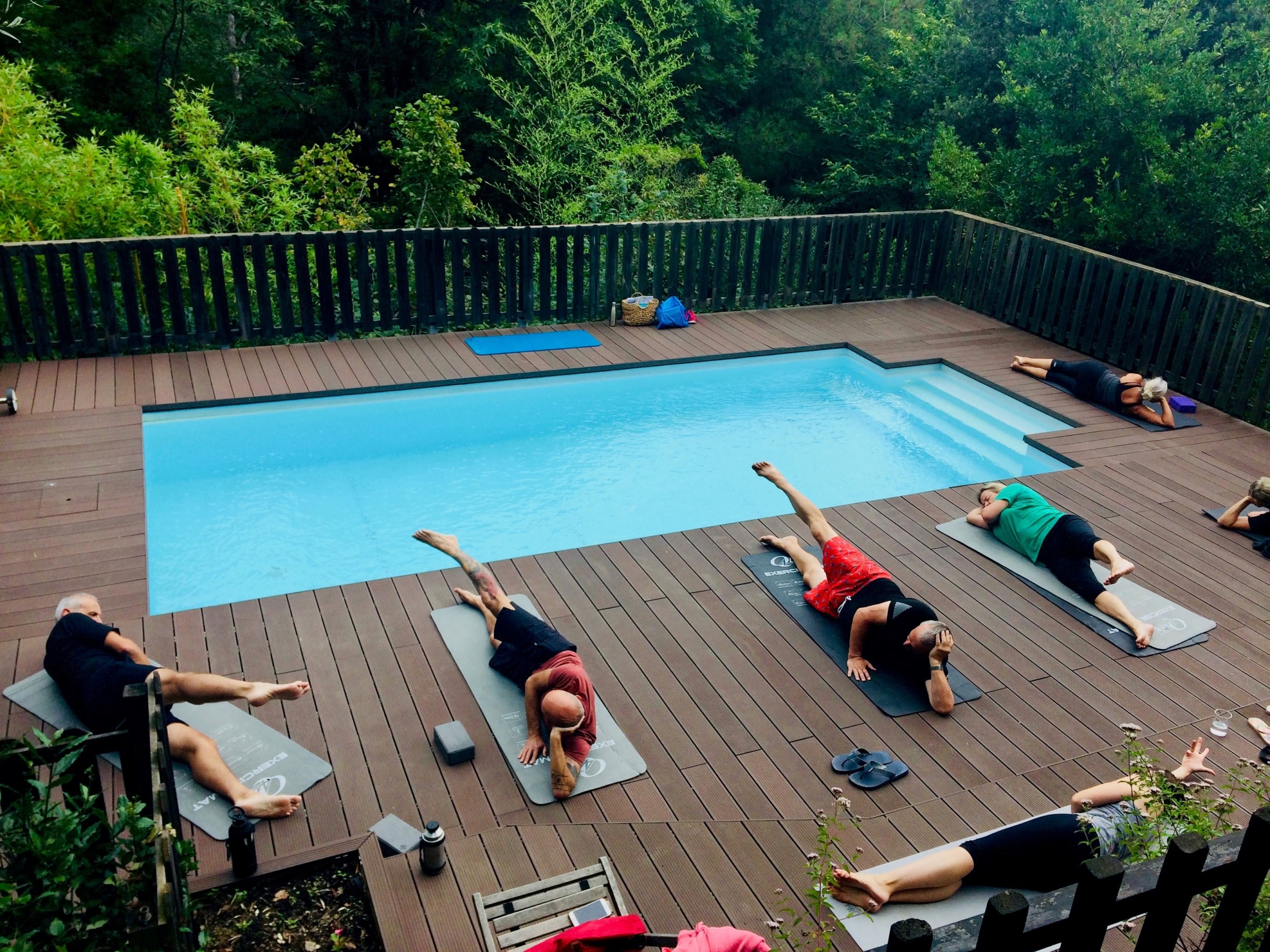 After the cool down stretch, we felt motivated but relaxed, enjoying a sense of achievement without exhaustion. As one regular put it: "You feel taller and leaner, even after just one session".
Fancy it?
We would thoroughly recommend Wendy for anyone looking to improve their health and fitness. Whatever your goal, whatever your starting level, she will make you feel right at home.
With regular Pilates sessions across the département (see below), and individual, tailor-made programmes available, Wendy will help you get in the best shape of your life, and have fun doing it!
Pilates schedule
Monday, 9am & 10am, Mas Crisitine, Argelès sur Mer
Monday, 5.30pm & 6.30pm (in French), Prats de Mollo
Tuesday, 5.30pm, online Zoom
Thursday, 7.30am, online Zoom (energy Pilates- mix of cardio & strength training)
Thursday, 10am, Can Partere, Arles sur Tech
Other dates, times and locations possible, dependant on numbers.
Contact
Tel: 06 38 38 80 82
Email: fit66france@gmail.com
Website: www.fit66.fr