By Ellen Turner Hall
---
With their special brand of iconoclasm and fantasy the Pritchard's have filled the three rooms of the exhibition space at the Dome in Port Vendres with their exuberant visions of the everyday – catching a train, sitting in a bar or taking a bath.
The couple's colourful sculptures, paintings and boxed constructions are a welcome antidote to the Covid blues.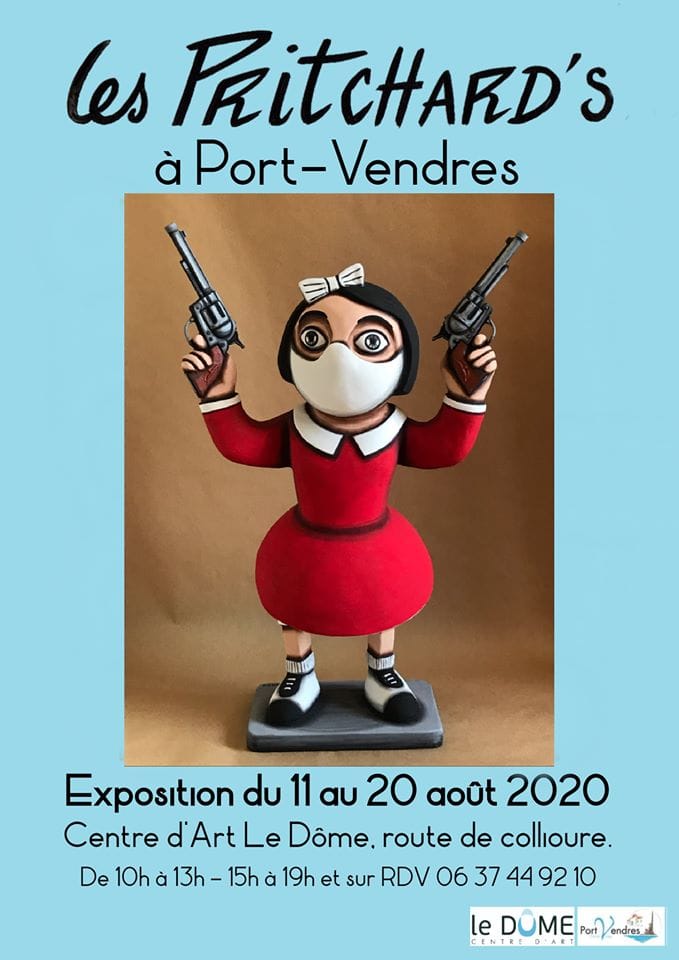 Well known in the region from past exhibitions exploring themes such as the circus, street musicians or the adventures of Jules Verne, Eric and Sabine have taken a new departure with their intricate boxed works, creating miniature worlds within worlds, stories within stories like a comic strip in two dimensions.
Starting with recycled type cases (compartmentalised wooden boxes used by printers to store movable type), they have imagined myriad scenes crowded with the gestures and dramas of daily life. In the train station, couples embrace, friends wave, families laden with luggage hustle along the platform as the stationmaster, whistle at his lips, signals the closing of doors.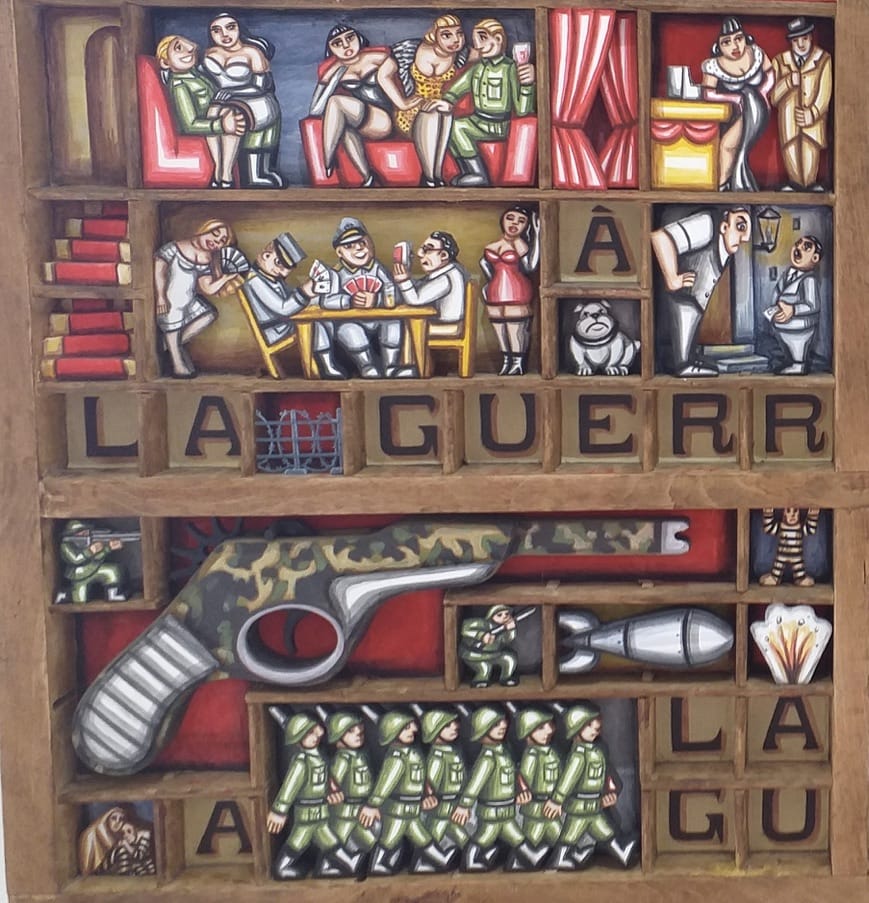 At school, the children fly paper airplanes, stick out their tongues and turn away from the blackboard on which the teacher has written "conjugaison"! Who wouldn't? At war, card-playing generals, seductive prostitutes, fleeing refugees and menacing weapons tell a much more sobering tale.
In keeping with the Pritchard's why-not, what-if questioning of our usual assumptions is a large painting of a woman taking a bath in spaghetti, while a man feeds her a twirled forkful of pasta.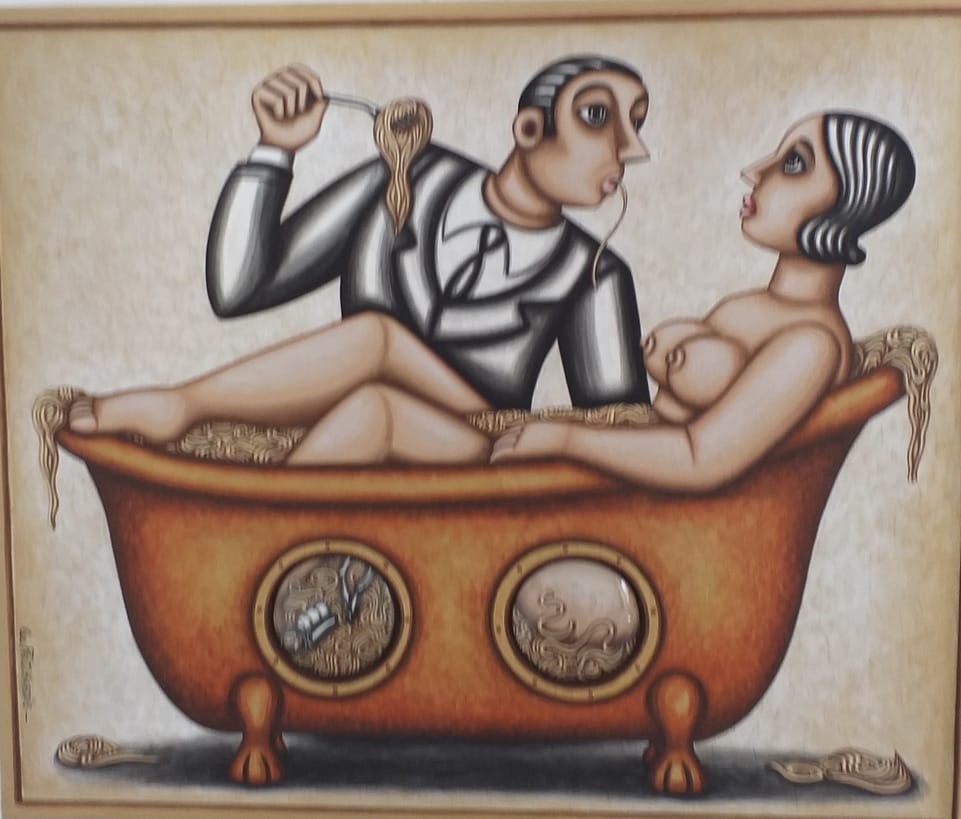 Go see for yourselves and take your children who will be enchanted by the Pritchard's comic figures in exaggerated situations.
---
The exhibition runs until 20 August, opening hours are: 10-13 and 15-19 or by RDV at 0637449210.