It's a four season kind of place, Port Vendres. Saturday is my favourite day in my adopted and beloved hometown where I have lived full time since 2010. Saturday/Market day is the busiest day in this unique part of the Pyrenees Orientales.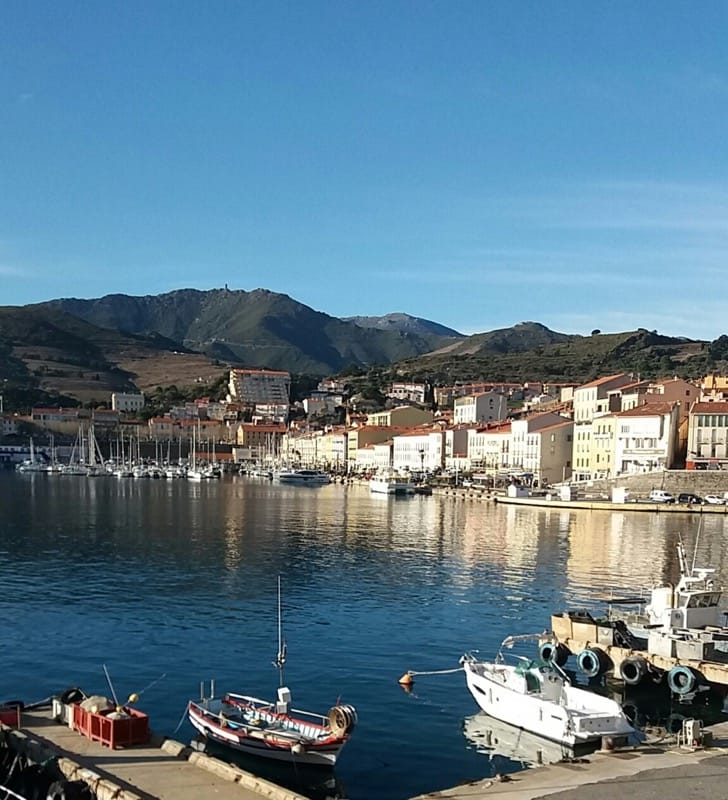 What makes Port Vendres so unique? The Port itself – the only active fruit and veg Port in the P.O. with wonderful nautical activity, hustling and bustling, employment. Much more than a quiet, peaceful fishing village.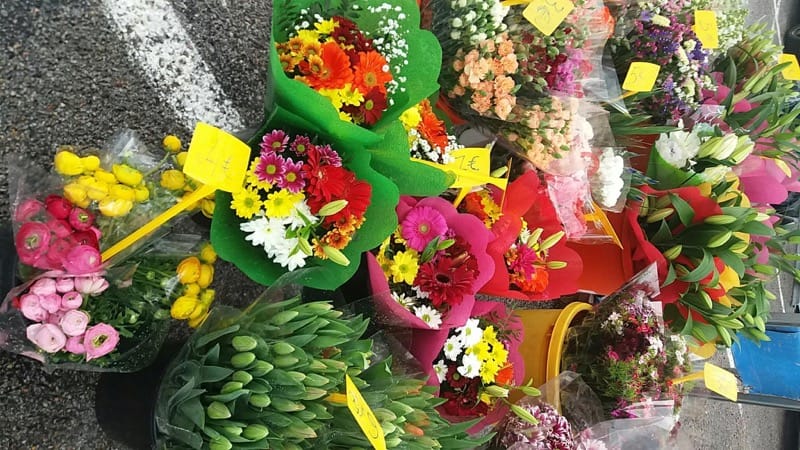 We have free street parking on rue Arago (lieudit rue de Soleil) outside the church and walk along this cul de sac that leads to La Vierge. I'm not a particularly religious person but this is where I come when I need a quiet moment. There is a special energy here that I don't find in churches.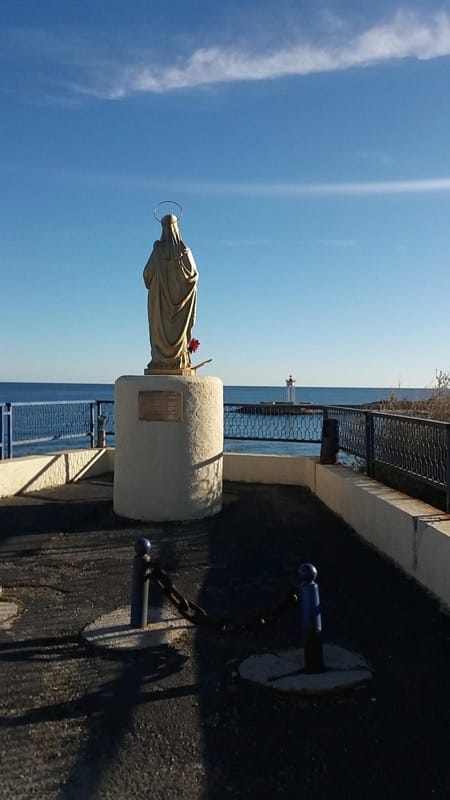 On my way back towards the village I take the steps on my left down to the quay front until I come across the fishermen selling their catch. This is a place of great banter where one can catch up on all the local gossip. My favourite of them all is Joel Chiajese. A fisherman, Joel is also the man to call on when your trampoline net needs repairing !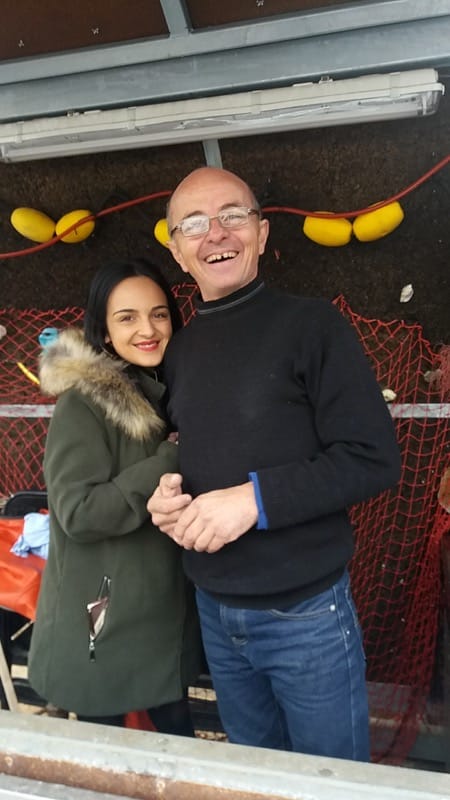 Today he was out fishing until 2 o'clock in the morning and came back with fresh dorade, seiche, rascasse and langouste …. He always cleans the fish for me and has just the right advice on how to cook with easy to follow and deliciously simple recipes. He is usually there from 7 in the morning and sometimes is completely sold out by 11.30. The locals know you can't get fresher than this (both the fish and the gossip !).
Right opposite the fishermen's stalls I go up the steps to the market square to grab the few ingredients needed. The daffodils are in full bloom and there is a definite hint of Spring in the air as the sun fights to come out. Starting to get hungry already we grab some crepes from « La Tonnerre de Crepes » at the market, they are super tasty and not pricey at all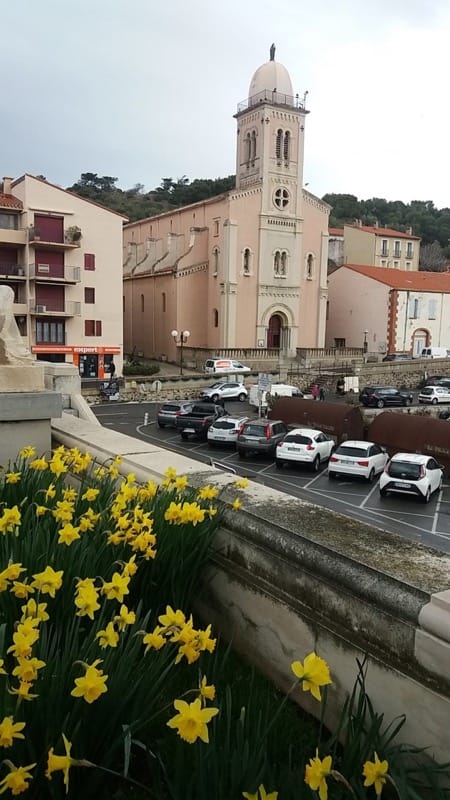 .
Ready for coffee now we stroll down the main quay, which is sheltered from the wind and catches the sun in the mornings. The Quai Bar is the place to go, it serves the best coffee in town and if you pick the right table you can be in the sun until early afternoon, it offers a great view of the Port, the waiters are easy going and rather cute.
Turn to your right when you leave the Quai Bar and you will see our Tourist Office with all the local info and maps you need. Behind the Tourist Office there is an outdoor stairwell built into the hills (there are lots of these in Port Vendres so be sure to visit with suitable footwear). There is, thankfully, very little graffiti in this wine growing village but there is some by this stairwell – sprayed on the wall is « NO BLIND DATE »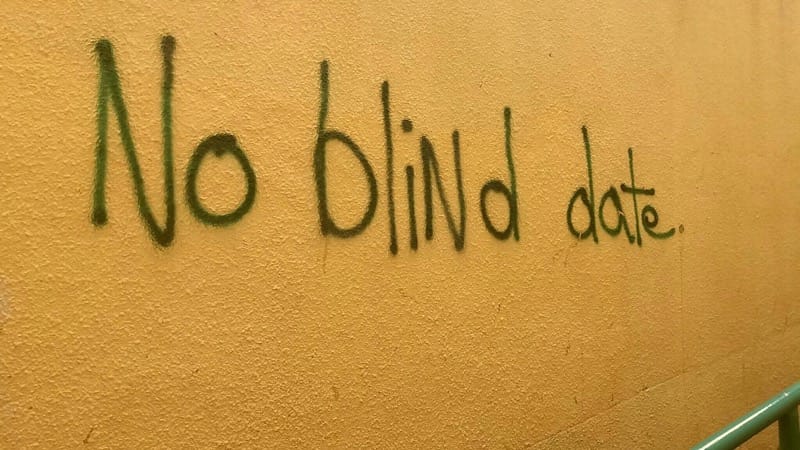 Just so you know !
I make a mental note to cancel all blind dates in my diary and turn right at the top of the stairwell, up the hill to the very top of Boulverard du 8 mai 1945, take the steps beside the children's creche, turn left at the top of this stairwell and keep climbing. Living in this town you will have great shapely calves !
Cross the next street which is Bd des Evadès and yes, climb the stairwell in front of you…believe me, it is worth it. This leads you to Route Strategique….strategically designed for one of the best panoramic views Port Vendres has to offer. Turn right here and after 50 meters or so you will come to Alain Bozier's house.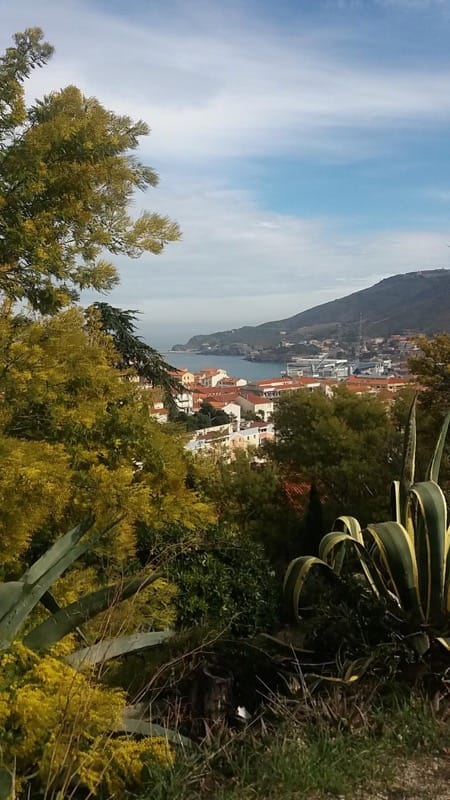 Alain Bozier is known to me as Honeyman. He is one of the region's most highly respected apiarists. Every Saturday and Sunday, he opens the gate to his home for visitors to meander down the steps and into his living room where the fire is lit and the bay view windows offer an incredible view. Here you can sample his whole range of locally made honey and visit his in-house « miellerie ». You can get a litre jar of the finest honey here for 10 euros…but so much more than that is the warm welcome you will get from Alain who is so passionate about his trade.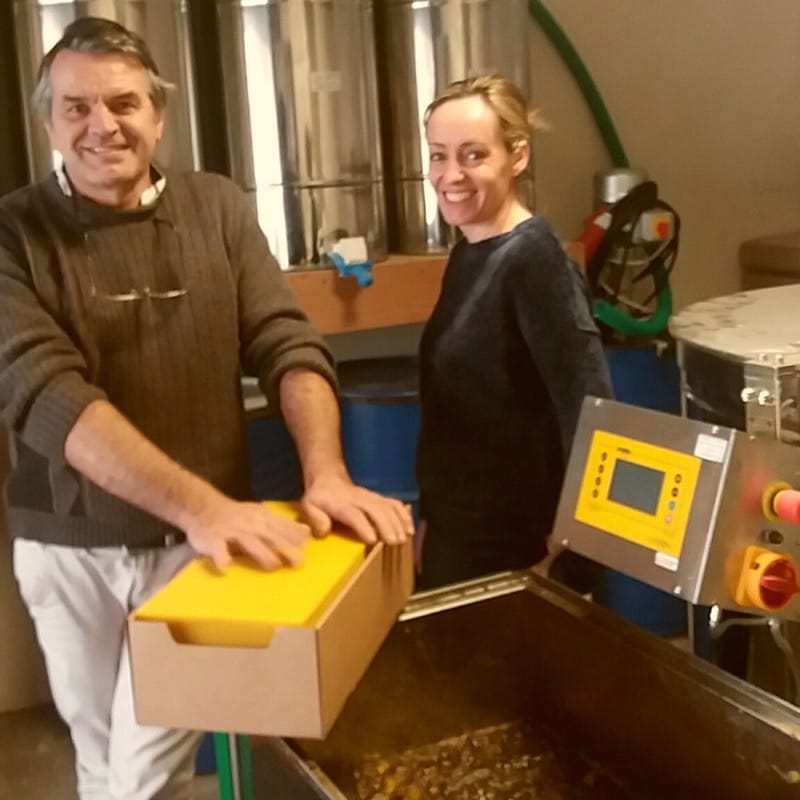 Alain Bozier. Tel 06 47 47 90 49
We meander our way back through the town where we spot the most bizarre staircase leading to…well, mid air ! Be prepared when coming to Port Vendres to stumble across the weird and wonderful.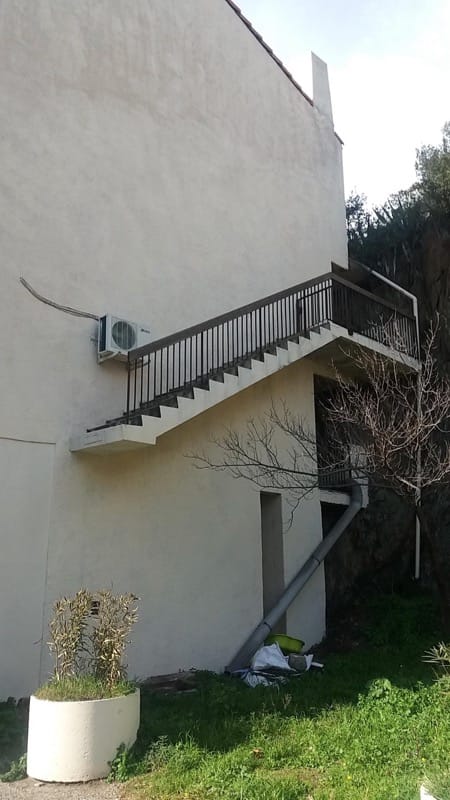 On the far side of the quays now we dip into the 7 grille restaurant for lunch. There is no sign above the vitrine of the restaurant which has a very narrow shopfront. If you didn't know it was there you could easily walk straight past it and what an opportunity missed that would be.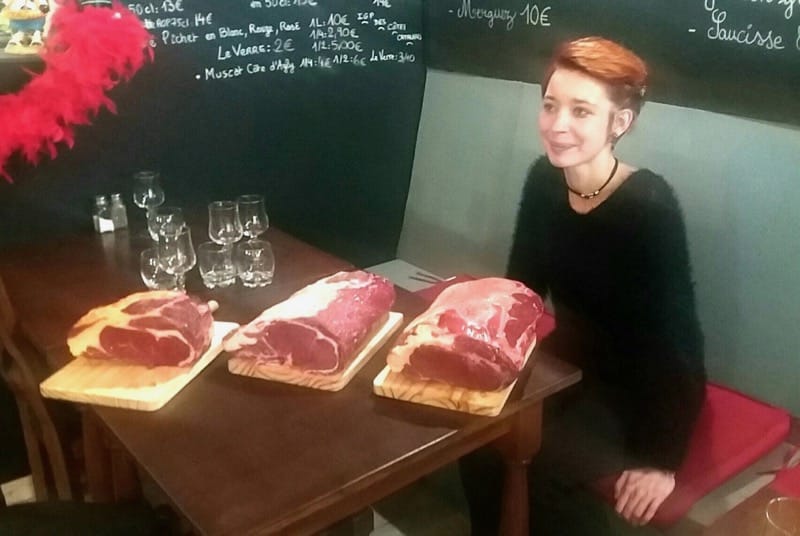 The interior however is quite spacious. Open since October 2017 the proprietor, Joy, from Nord pas de Calais has won the hearts of the Port Vendrais. She is open all year round (except on Wednesdays) midi et soir.
This is a meat lover's haven but she cleverly provides lots of fresh salads and one or two fish dishes. All of her produce is sourced in France. The servings are huge and filling – ideal for walkers in the area. There is a choice of entrée, plat and dessert for 14 euros ! There is a short but well chosen wine list – again all locally sourced. This is a restaurant you can recommend without hesitation.
7 Grille. 7 Quai de la République, 66660 Port-Vendres Phone: 04 68 82 03 24
Time to burn off some calories and clear our heads as we set off for a beautiful walk towards the creek known as Sainte Catherine. But first, turning right as we come out of the restaurant, we are stopped in our tracks as we stumble across the « Les Poissons Fumés de Port Vendres. »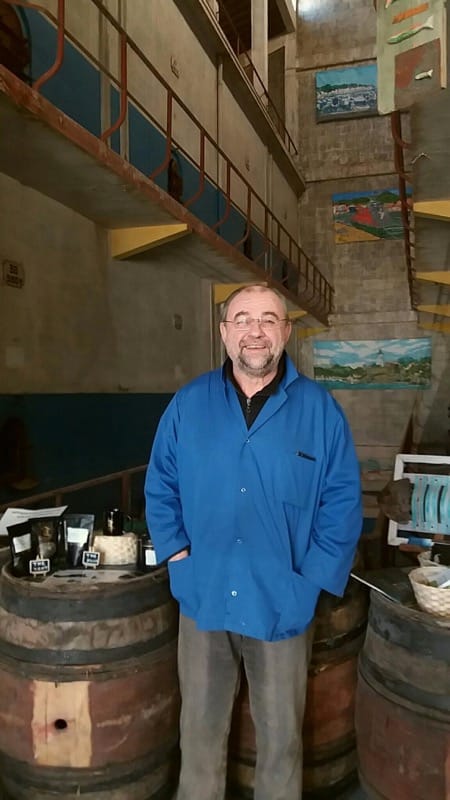 Joel Lefrancois owns this fish smoking workshop. Here fish is filleted, salted, smoked, hung, cut and presented for you to buy ! All done by Joel himself ! The premises alone are worth a visit with their incredibly high ceilings and where old Algerian wine vats remain intact. Joel is keen to make his workshop an open house where artists and musicians can come and exhibit or play, while he does tastings and tours.
Les Poissons Fumés de Port Vendres. 10 quai de la République. Tel 04 48 07 06 23
Turn right when you come out of Joel's and keep following the path along until you get to a crossroads and turn left. Follow this road around until you see the diving club, Scuba Passion on your right and take this road called Chemin du Cap Bear. It is a narrow winding less travelled road which always reminds me of being back in West Cork, apart from the sky is blue and the smell of cow dung is replaced by the heady scents of fennell, mimosa and wild lavender !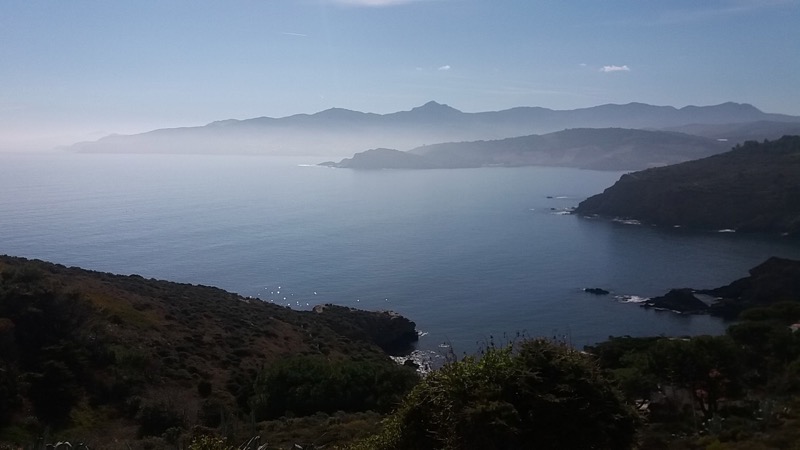 We stay on the road until we get to the stone light house of Cap Bear, just to the right is a pathway down to the creek of Sainte Catherine which I know from experience is perfectly sheltered from the Tramontane wind. The clouds are starting to lift and we can clearly see as far as Cap de Creus and beyond. The vista really is breathtaking.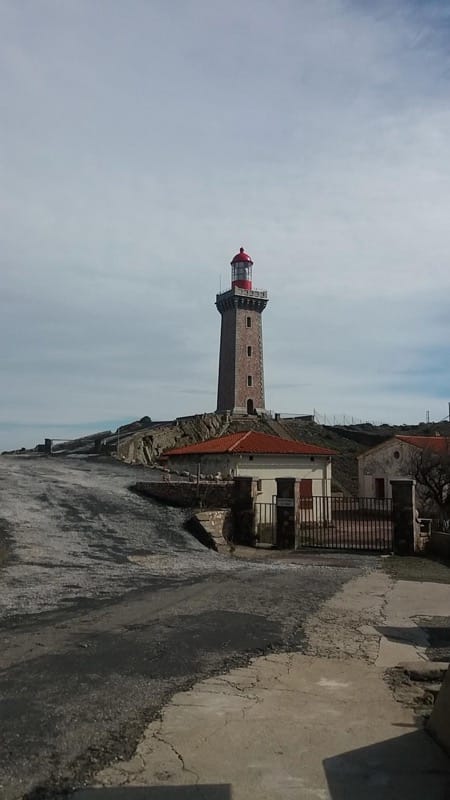 Follow the steps down to the seafront to the creek. In the summertime this is a great spot for snorkelling. We double back by the mountain paths which are well marked with yellow arrows and make our way back towards rue de Soleil. This is about an 8 kilometer walk so we now feel we deserve a treat.
To the left of the church there are one or two small businesses still open. We decide to finish our busy day with a little pampering and book in with Fanny Lecoq (no I'm not making this up !) at Escale Beauté for a manicure. It's the perfect end to a fun filled day with some of the great characters in Port
———————————–
CHILDREN'S COOKING WORKSHOPS
Suzanne and Del run children's cooking workshops in Port Vendres. Next workshops will be held on April 8th, 15th and 29th and on May 6th and 13th. For more information see their Facebook page : Cuisiner en Anglais. Tel 0674005856.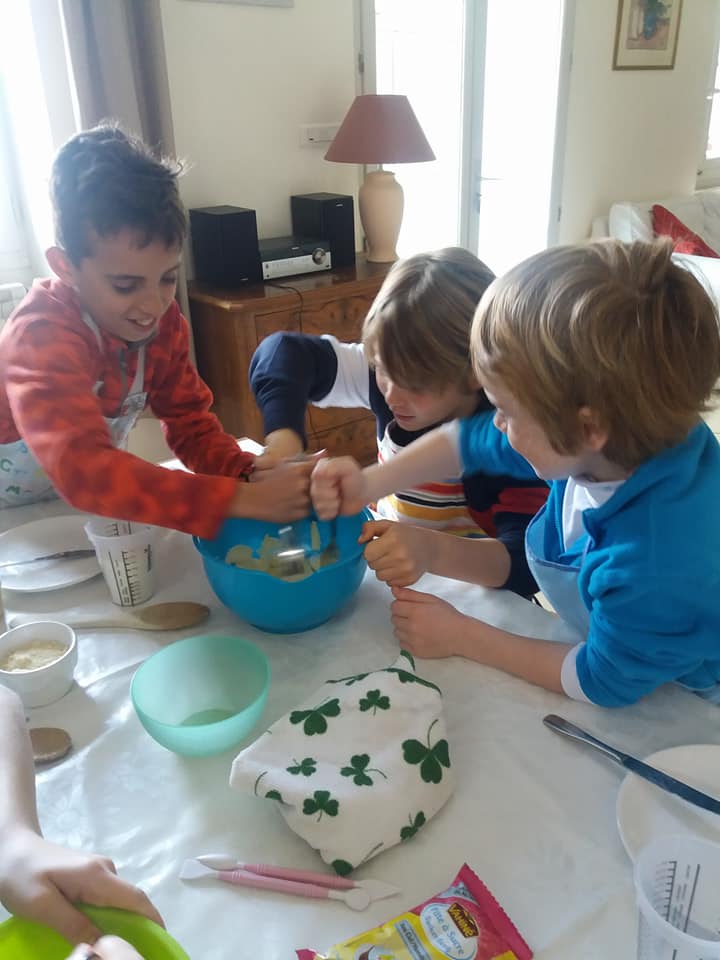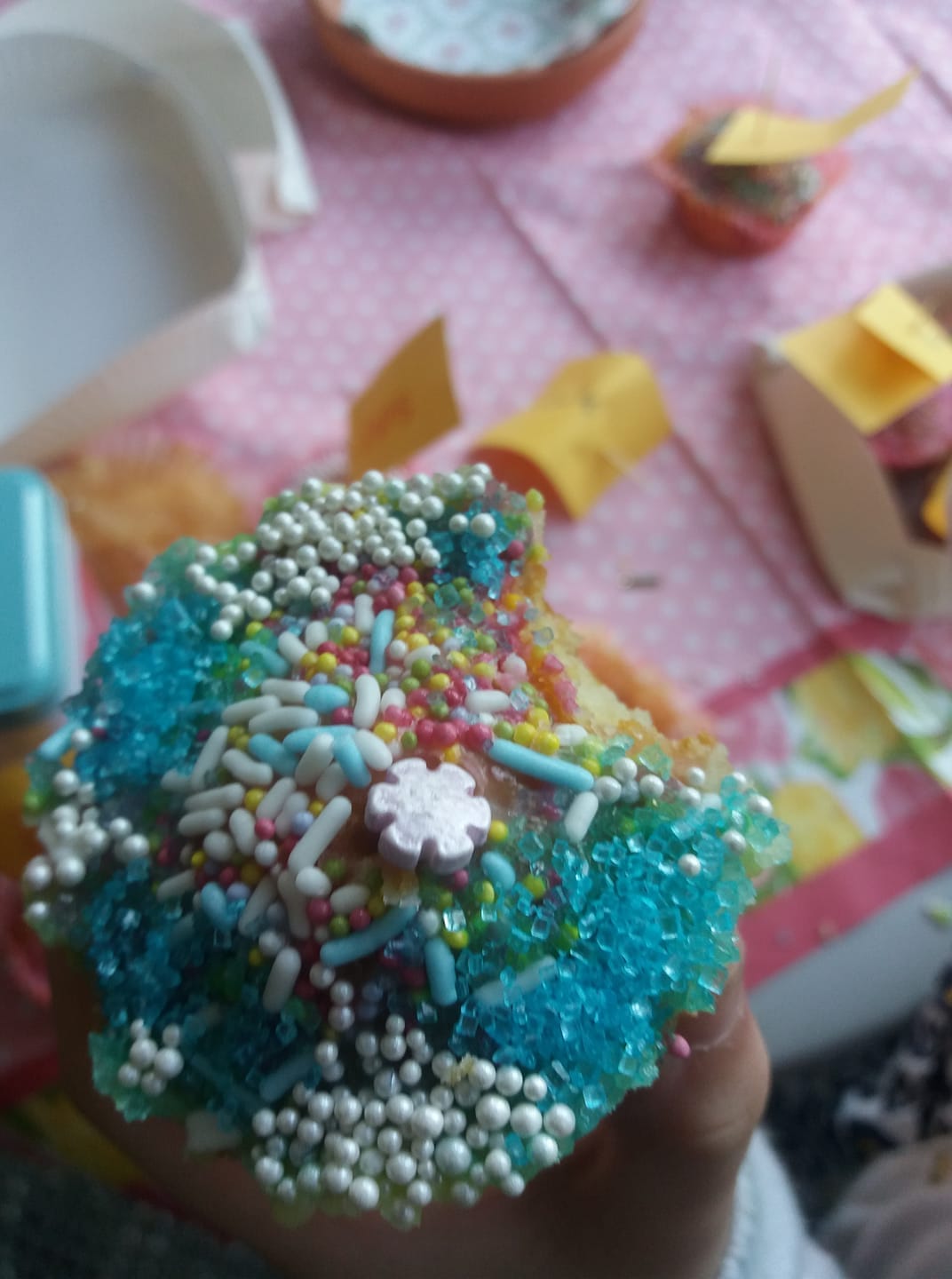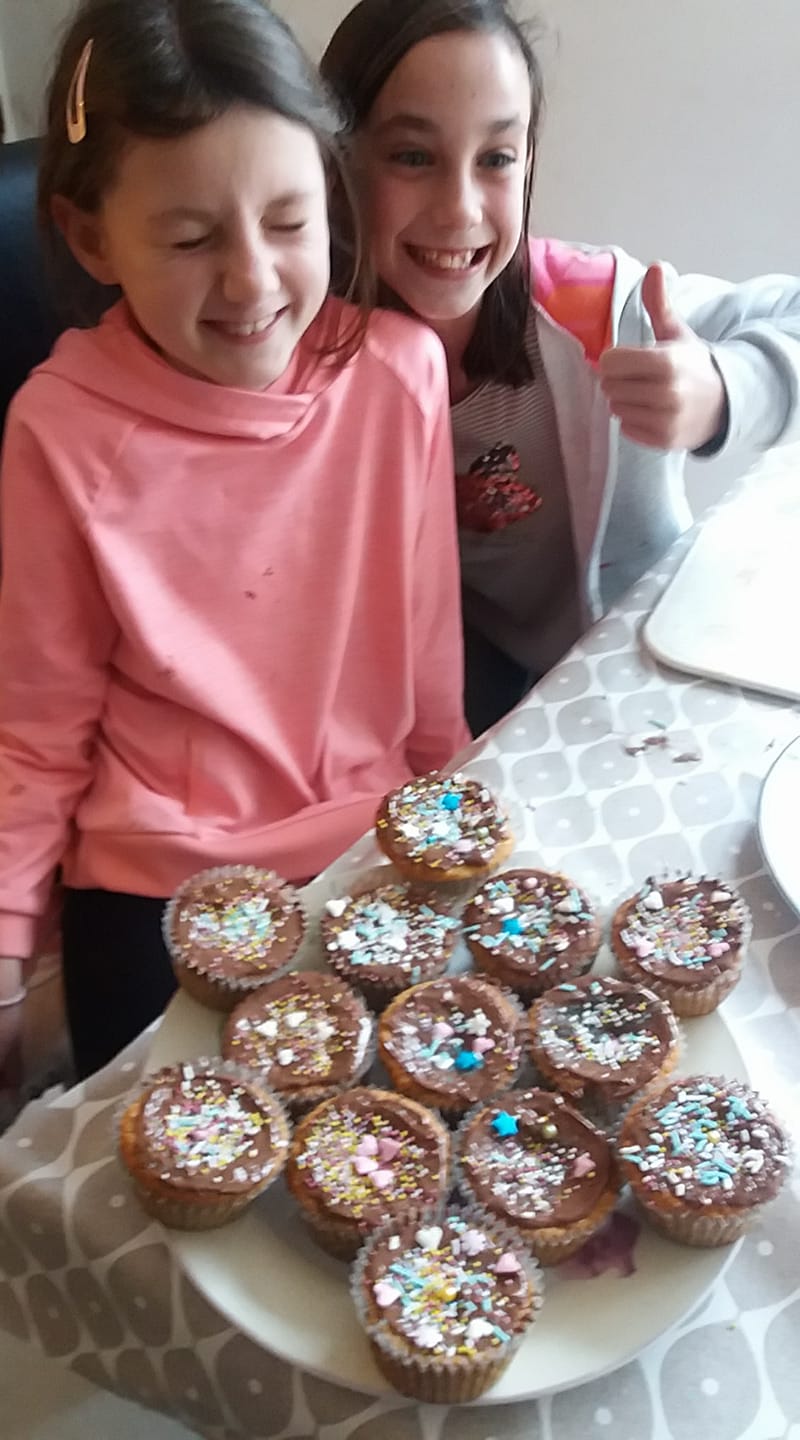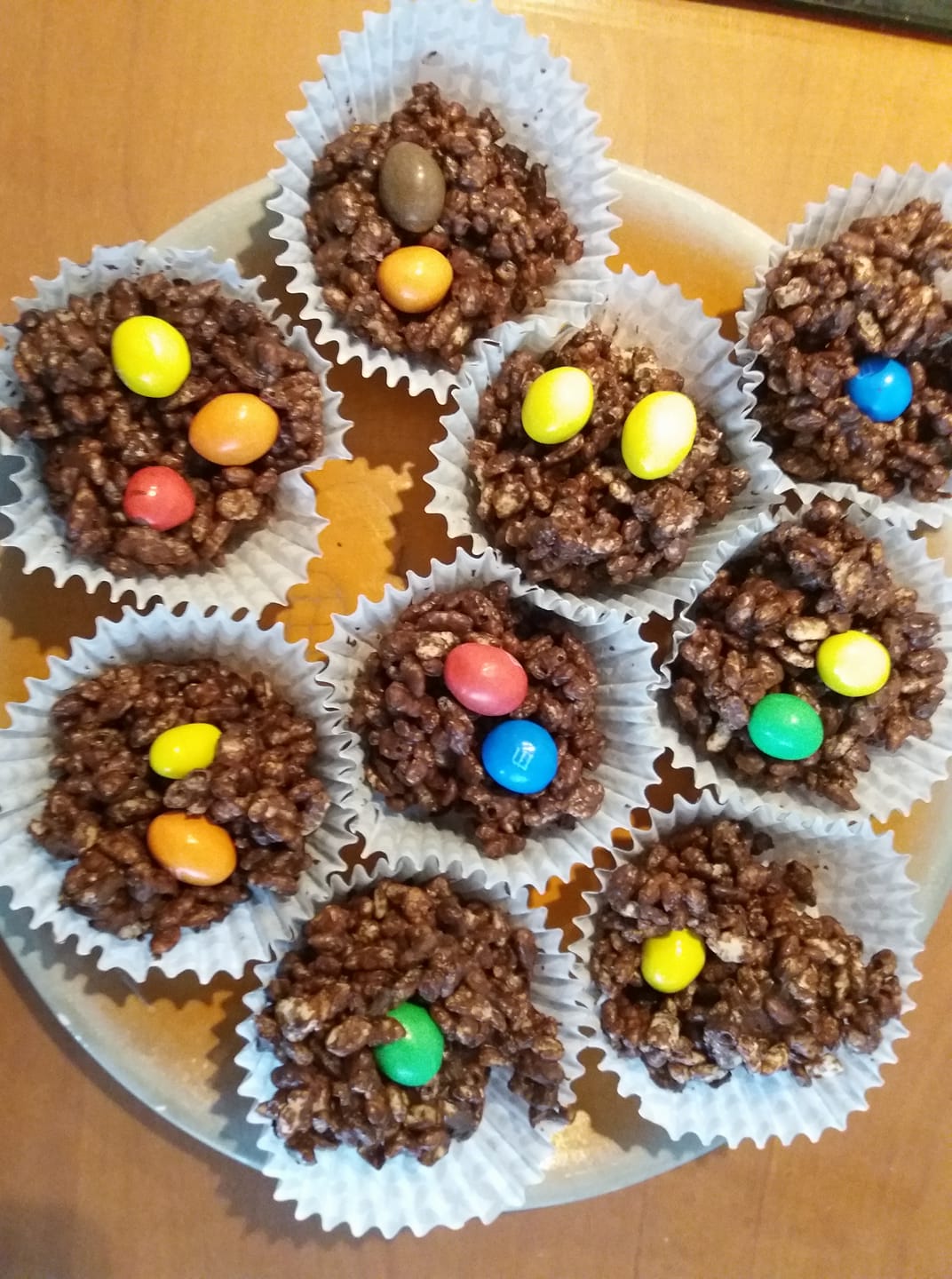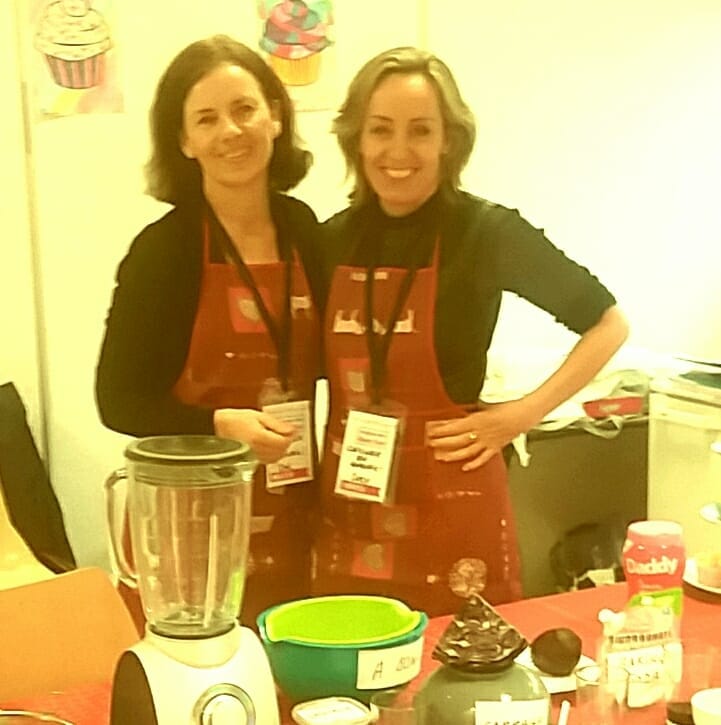 —————————————–