Those of us who are physically impaired or disabled may well have noticed lately that there are new signs to reminding fit people that there are special parking spaces reserved for the disabled.
The irony is clear for all to understand.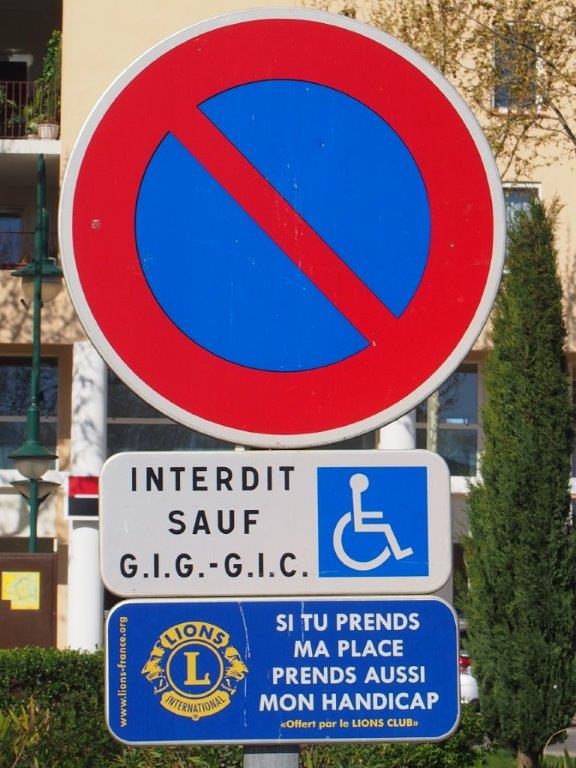 If you take that place, take my disability"
In Céret, 20 new signs and 10 in Maureillas have been placed so far by the Ceret-Vallespir-Aspres Lions Club. Thanks you Lions!
By the way, if you are a Lions club member in your own country, why not join a club here in France? You will be made very welcome at any of the 11 Lions Club in the P.O. and it's easy to find one near you.
For more info, ring Henri on +33 4 68 21 80 53 or email hfrancois1@club-internet.fr