Tried and Tasted 7
Tony Goodman continues his tour of regional wine producers, chatting to the vignerons and recommending wines that have inspired him. Once again, a bit of poetic licence will allow you to enjoy some fun observations from this talented amateur wine taster.

Vin Doux Naturel, (VDN) are ever evolving. Produced since the 13th century they are lightly fortified regional specialities defined and reflective of our hot summers, crisp cool mountain air and soft sea.
There is no single style, the VDN is a rolling seascape of slightly salty honey, floral spring jasmine, crisp light citrus, orange blossoms, aromatic coriander…. It is deep red raspberries, summer fresh strawberries…It is hints of flint and steel.
There is a something for all occasions, tastes and seasons!
In no particular order here are a handful of old and new friends worth meeting.
Make it into a rather delightful afternoon out and visit and chat with proud winemakers and their enthusiastic staff.
---
An elegant pale of palest pink. After an initial floral burst a faint hint of flint comes forward with Greta Garbo coyness. Light enough to be tumbled, more than once into a tall glass packed with ice at the end of a hot day. Tapas, sushi or small sweet pan fried sole.
Your visit: Fantastic brand new visitor centre
Happy to be served quite chilled.
10€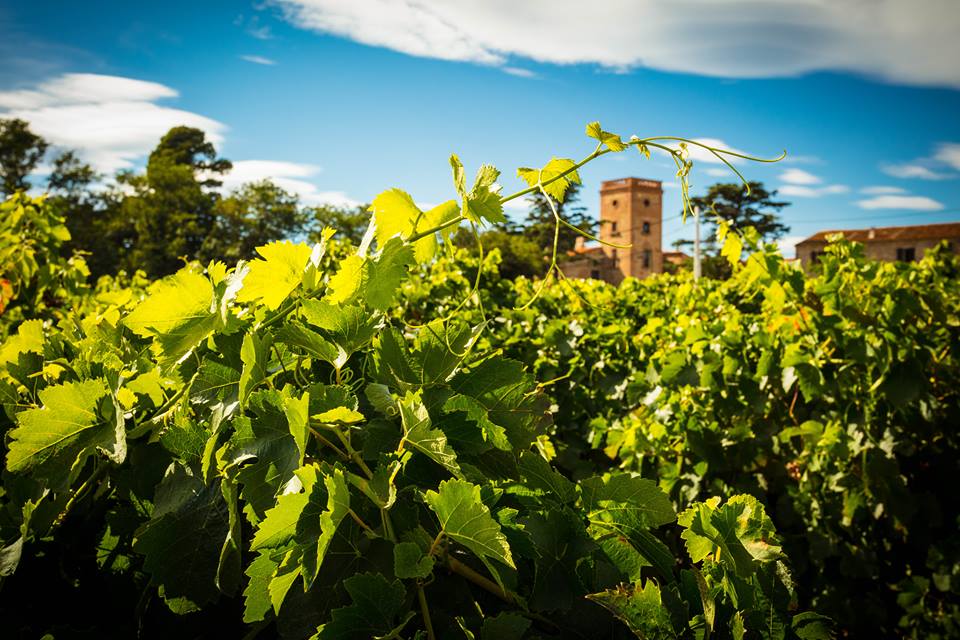 ---
Perched high up above Collioure, Vincent Cantie has been extracting world class wines from his steep slopes for many years, including this magnificent after
dinner treat. Gorgeous purple almost black colour. Plenty of prune and pears, coffee and chocolate, hints of mountain thyme and oranges.
You may need to visit to secure a bottle but that's a good thing!
Your visit: On a clear day you can see Narbonne from the office window, take a camera.
Serve around 12°C
50€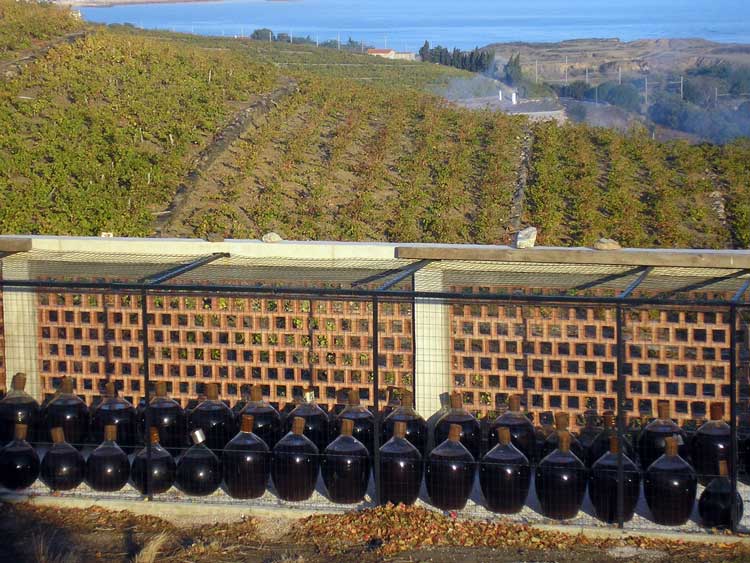 ---
Chateau Planères Muscat de Rivesaltes
From a new found friend located mid way between Perpignan and the frontier. Light and lively with a nice hint of user friendly citrus. A year round treat, festive enough to be enjoyed with a marron glacé with the neighbours at Xmas or mid-summer tapas.
Your visit: Authentic old school architecture, ask for a peek inside the cellar.
Happy to be lightly chilled.
8.50€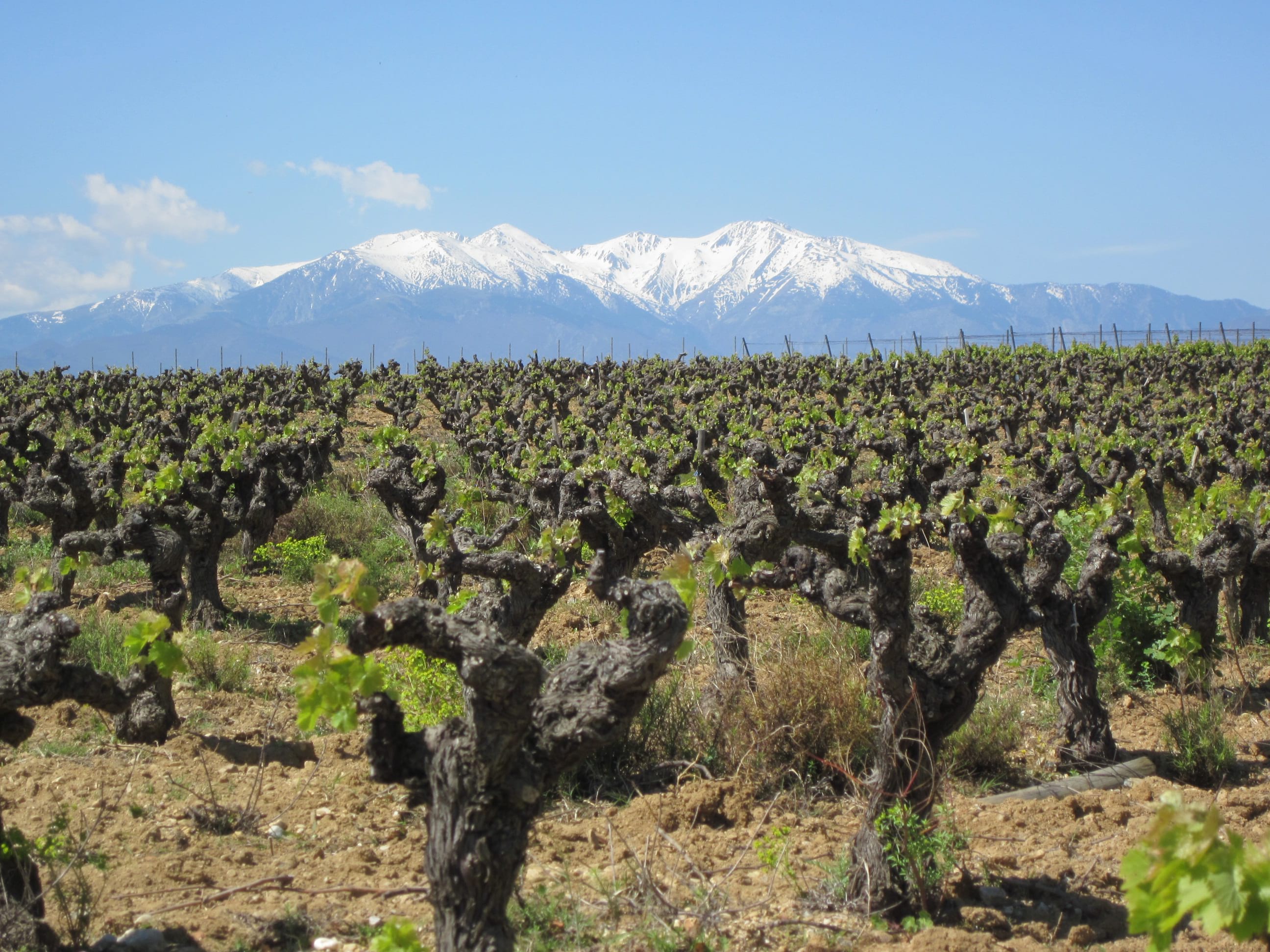 ---
Arnaud de Villeneuve Muscat de Rivesaltes
Sleek and slinky. Pale gold, flashes of emerald green. Floral with plenty of pear aroma. Slightest hint of the nearby sea. A bright and refreshing apéro.
Your visit: Take a few minutes to peruse the art work in the tasting hall.
Serve with or without plenty of ice.
9.50€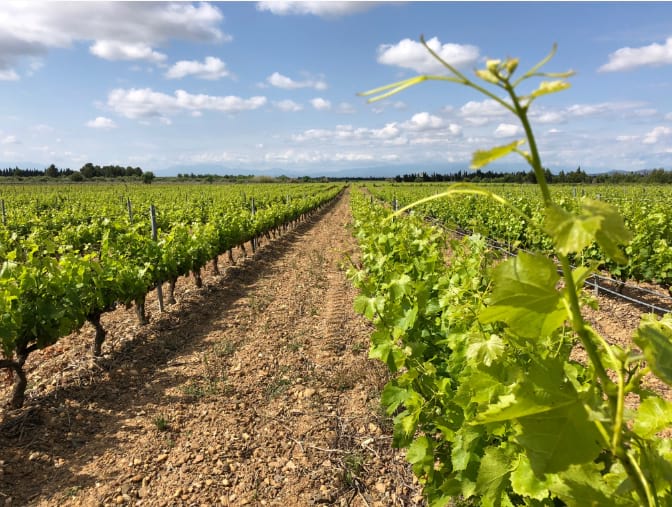 ---
Abbé Rousse Banyuls Grand Cru 'Jospeh Nadal'
AOC Banyuls classic. Quite dry, produced using ancient Grenache Noir vines. A fawny, tawny tan version of BB King's bitter sweet opening riff of Guess Who. Works well with local hard cheeses. Enjoy on the terrace with a smooth Cuban.
Your visit: Perched high above Banyuls, 'nuff said.
Serve cool but not chilled
31.70€