La Cité du Vin aims to give 'a different view of wine, across the world, across the ages, across all cultures and all civilisations' and invites you on a 'lively, eye-opening journey around a world of wine and culture'.
The 'wine theme park', at a cost of 81-million-euro, opened in Bordeaux last week, with the mission 'to promote and share the cultural, universal and living heritage that is wine with the broadest possible audience……to focus on emotions, sensations and imagination.'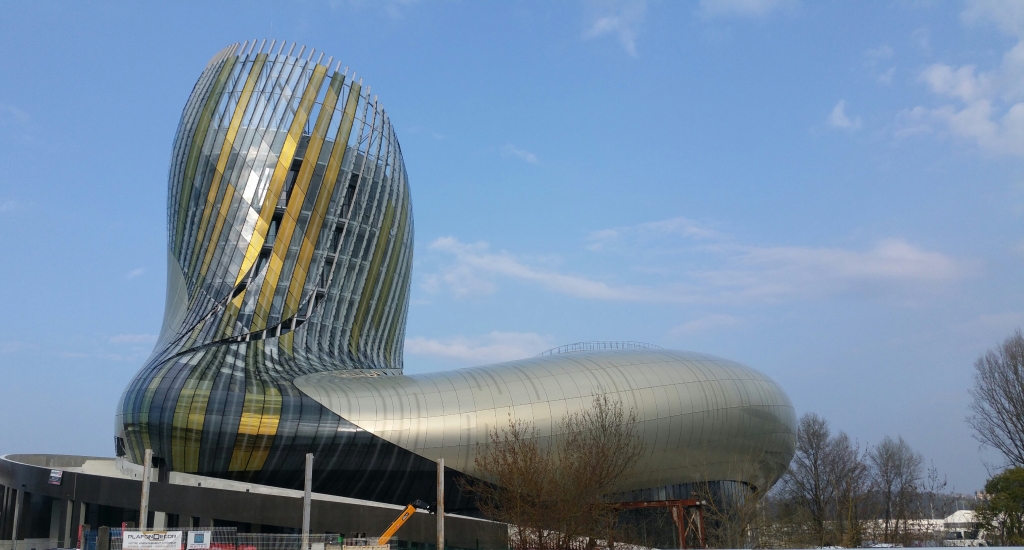 The boldly designed building itself is 'filled with symbols of identity: the knotted vine stocks, wine turning in the glass, the swirls and eddies of the Garonne river'.
The end of the visit takes place on the eighth floor at a height of 35 metres, the belvedere – unique panoramic view with monumental chandelier made of thousands of bottles and a 10-metre-long oak counter, allowing visitors to 'discover the Gironde city from another perspective, like a watchtower'. There's even specially selected grape juices for the kids so it's not just an adult experience.
There is no permanent wine collection, but 20 themed spaces explain the culture and heritage of wine, a self led tour which culminates in the belvedere for a tasting of worldwide wines, and eventually art exhibitions to complete the visitor experience.