The Parc Natural Cap de Creus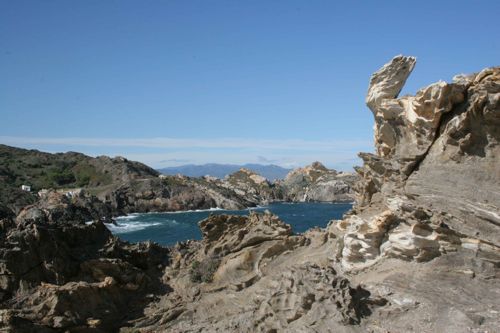 Looking for a sunny winter walk?
The Parc Natural Cap de Creus is a protected national park which extends from Port de la Selva to Roses, just south of the Spanish border, and is the easternmost point of the Iberian Peninsula.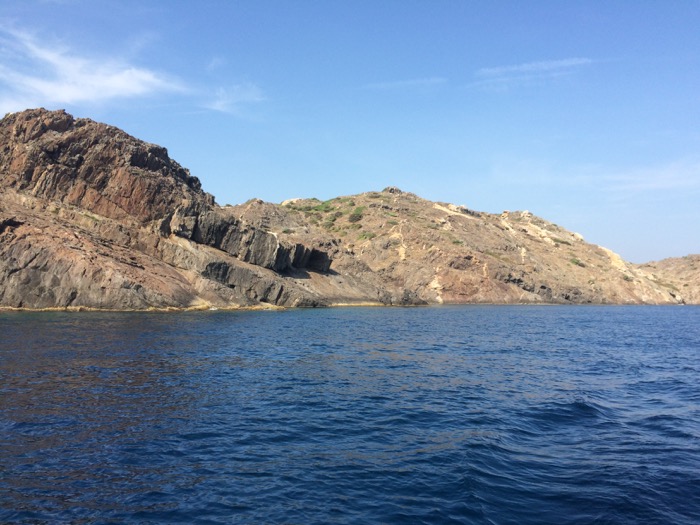 It is the largest uninhabited area in the Spanish Mediterranean and with its stunning views, unique fauna and flora, clear emerald waters and hidden coves, the park is an absolute paradise for walkers, scuba divers, bird watchers….. It is also easily accessible for those who just want to sit down with a book and a picnic on the cliff tops, look around them and say 'wow!'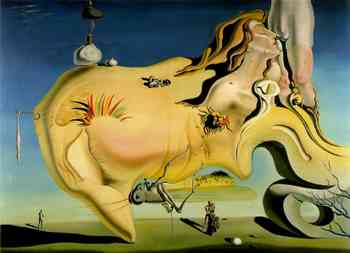 This peninsula sits on geological rocks that are more than 450 million years old and quite fascinating in their formations of bizarre, sculptural rock tableaux, several of which influenced the work of Salvador Dalí.
This 'moonscape' scenery, and rock formations eroded and distorted by centuries of wind inspired one of his works, "The Great Masturbator", based on what he thought he saw in the rocks! Don't ask!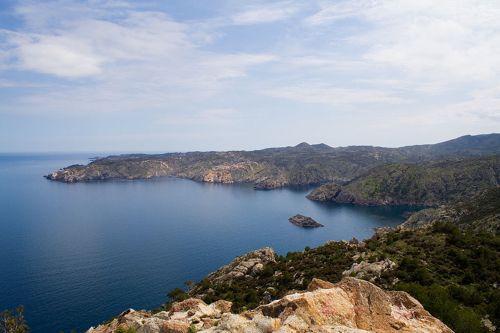 The park can be reached via several winding roads, (don't forget the sick bag!) which take you through an incredible lunar style landscape, with startling views of the ocean around each impressive curve.
There are three natural sites, Cap Gros-Cap de Creus to the North, Punta Falconera-Cap Norfeu to the South, and Serra de Rodes to the West and the whole park is a wonder of walking trails and archaeological and cultural sites of interest.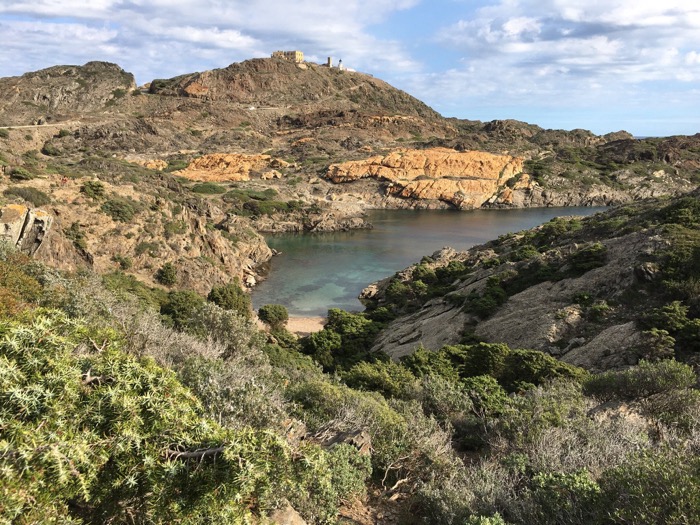 To get there, head towards Figueres and take the direction "Llançà-Port de la Selva" or the Cadaques Road when leaving Roses for Figueres, a route which goes high over the Park with stunning views back to Roses and forwards to Port de le Selva and Cadaques.