Barry Blend, true to his name, loves nothing more than mixing things together. Like a magician, he performs feats of dazzling dexterity with shapes and forms, investing his work with depth and whimsy at the same time.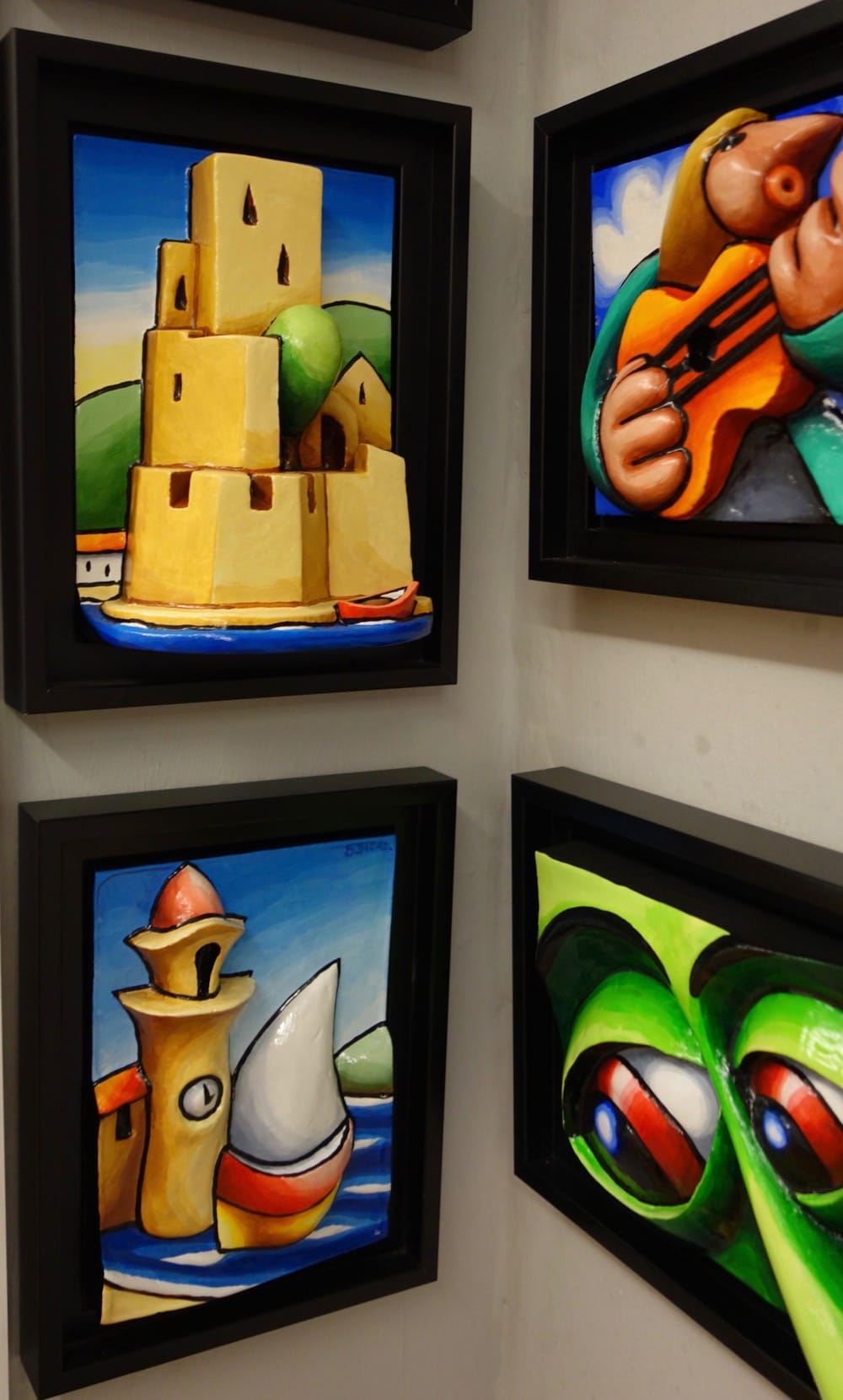 On his Dog's head guitar, the image stripped to its essentials is twisted onto the playing surface. The teeth seem to be biting off the neck while the eyes and one ear are curled around the base of the body.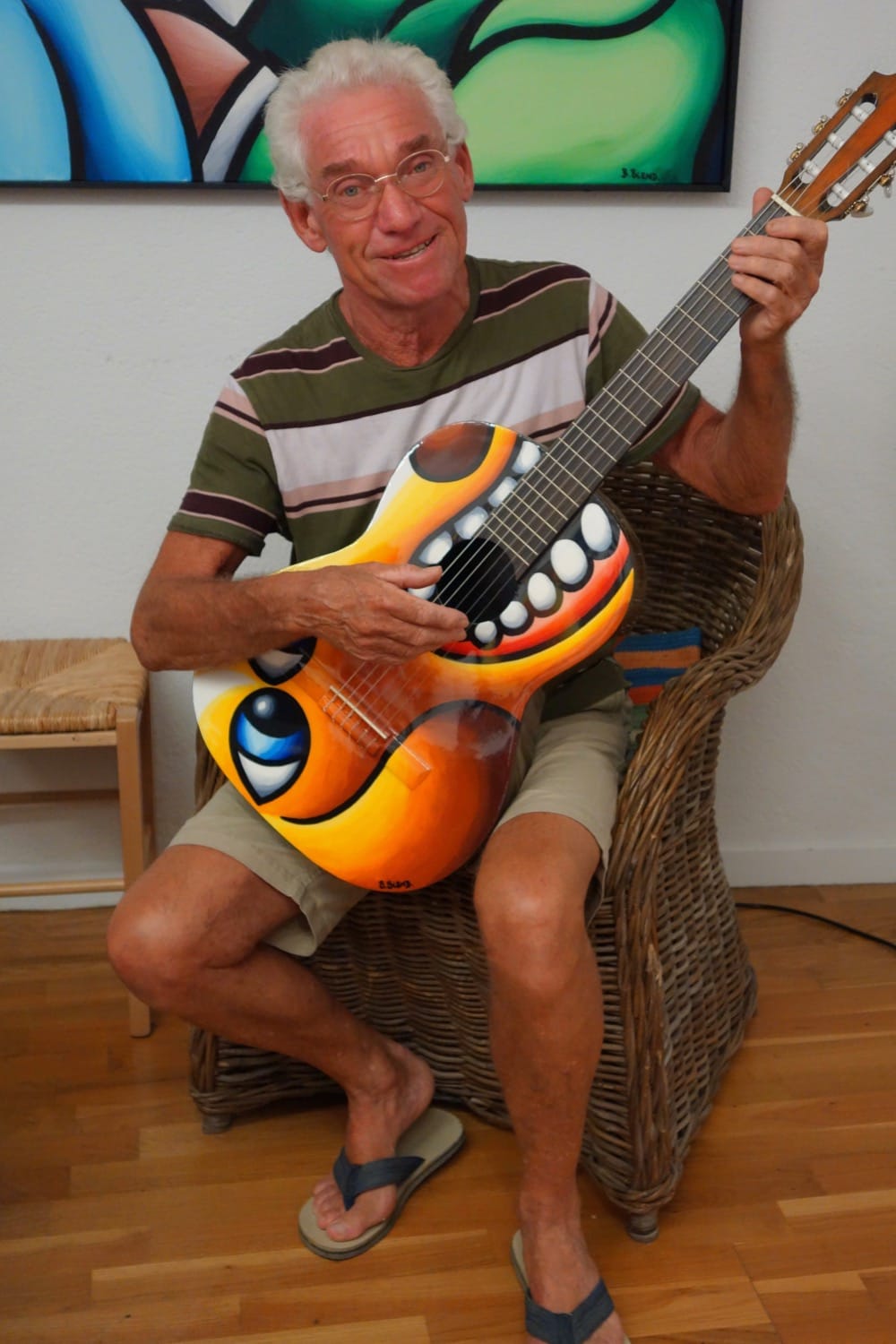 The distortion of forms is reminiscent of Picasso, but with Mr. Blend's special brand of humour.
A guitar was all Blend owned when he discovered Collioure over 35 years ago. He made the switch from travelling troubadour, to the more sedentary life of an artist once he met his wife who also painted watercolours on the port.
His love of music lives on in the paintings and sculptures displayed in his gallery on Rue de la Fraternité. Guitars, trumpets and tubas expand or contract as in a cartoon. Blend gives free reign to his iconoclastic representation of familiar shapes which seem to be pushing their way out of the confines of the canvas.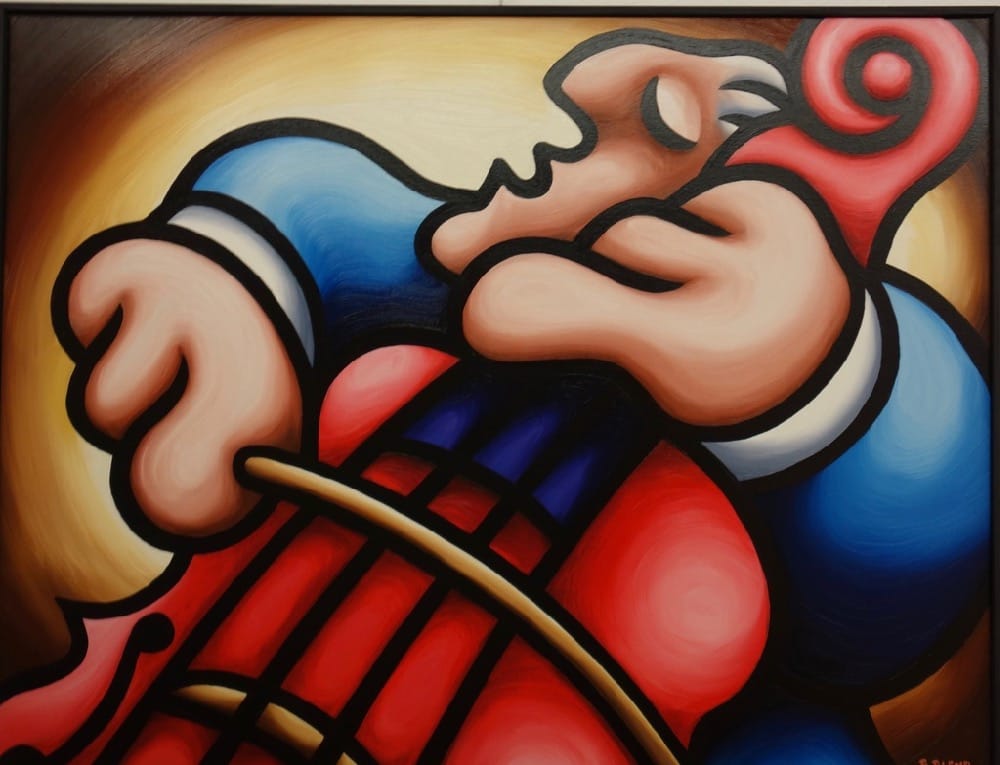 In fact, he has created a group of works in which elements escape from the painted surface altogether: a billowing sail, the three-tiered wedding cake of the Chateau Royal or a cat's paw burst into the third dimension.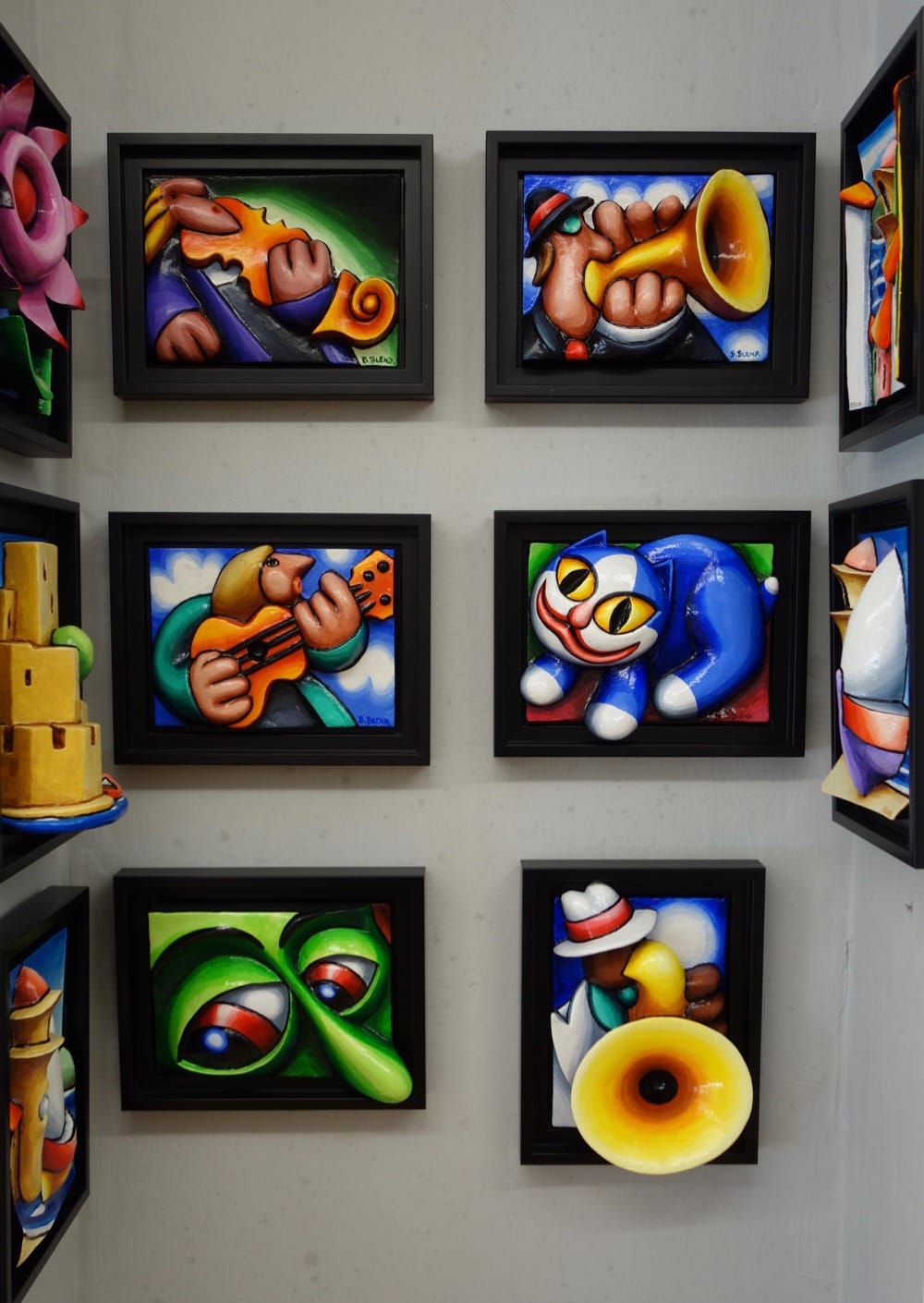 Starting in 2008 Blend has produced a series of sculptures.
Constructed with polystyrene and resin, then painted and covered with a multitude of varnishes, these pieces are exuberant experiments in expansion and compression.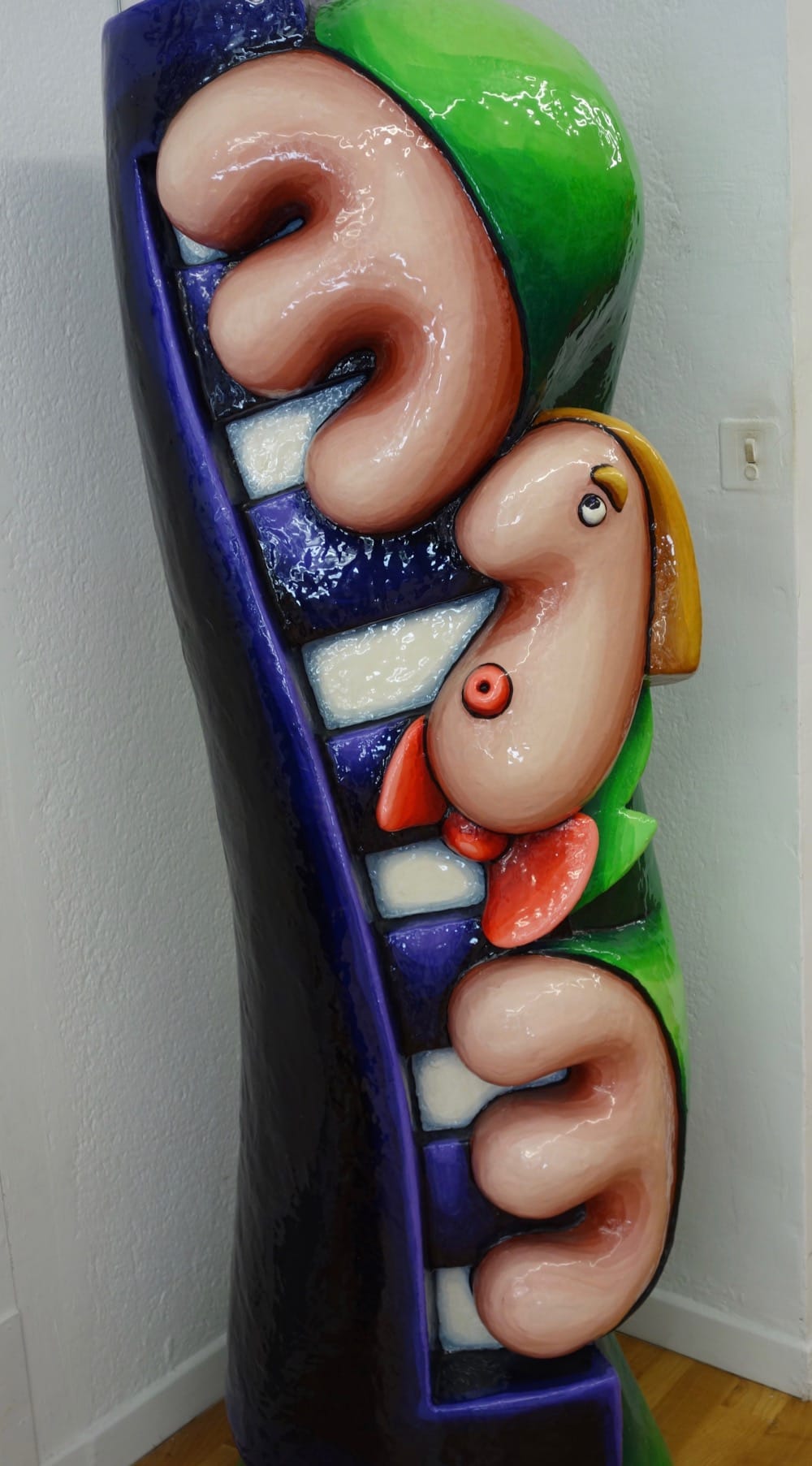 His sculpture of a piano player is refined to two bulbous hands and a bow-tied head resting on the purple and white keys. In his saxophone player sculpture, the bell of the horn swells to massive dimensions, dwarfing the cool cat musician in his green fedora and electric blue suit.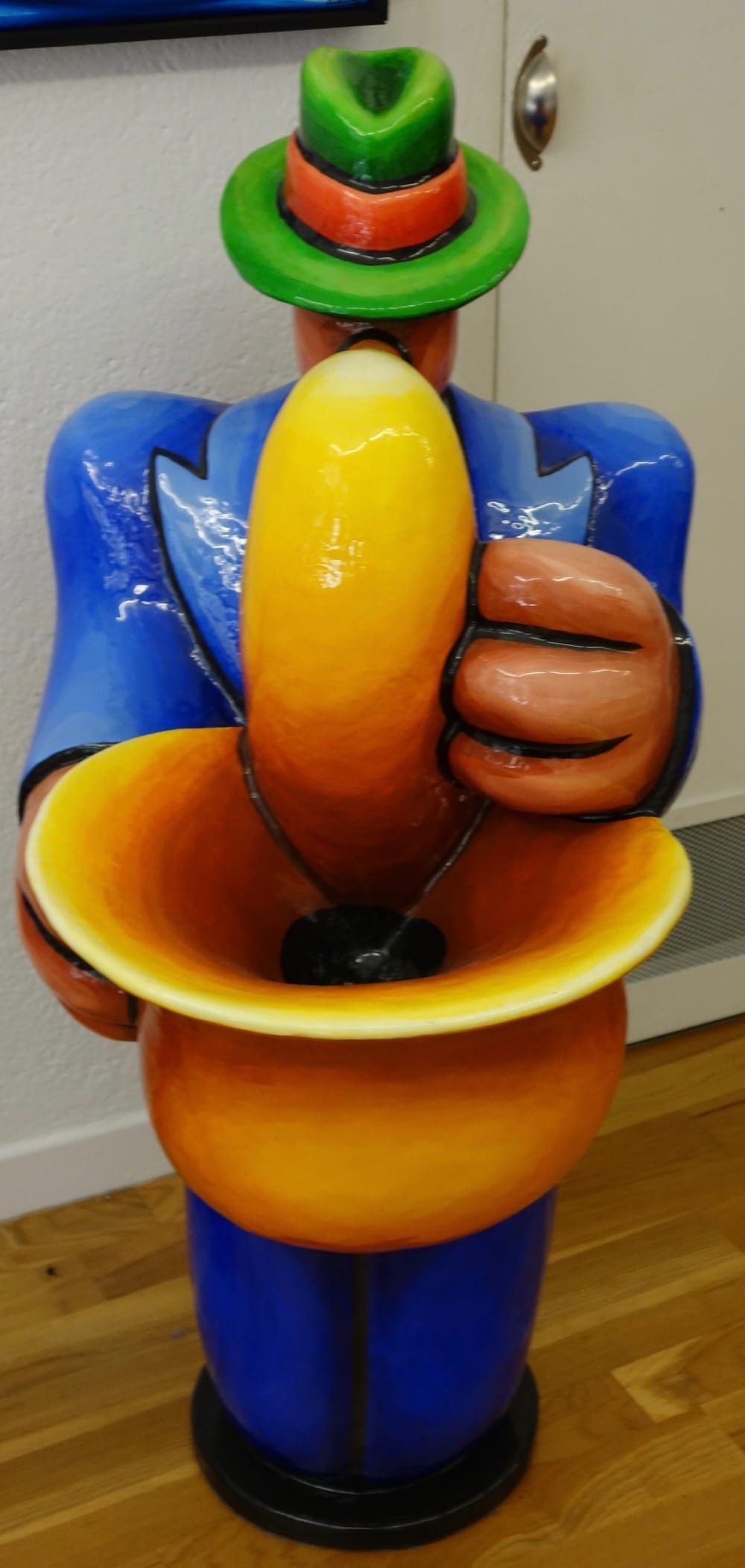 This autumn issue of P.O.Life bears a cover especially designed by Barry Blend on the theme of the grape harvest. Now is a good time to visit his gallery and discover the surprising works of this original artist.