Castanyadas Around the Region
Look out for a 'castanyada' near you, village festival celebrating the sweet chestnut, traditionally held on the 1st November at Toussaint, but a hot treat on any cold day of the year.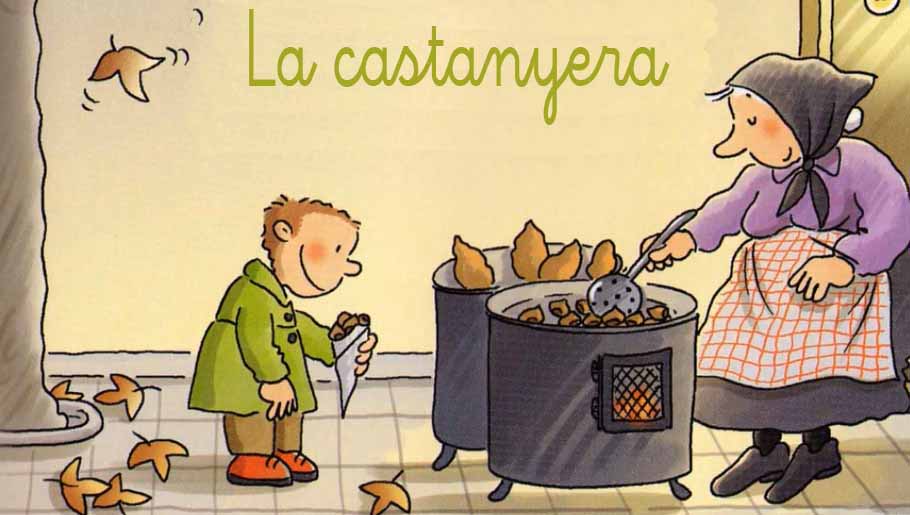 Not much beats an autumn walk, a big stick, and a sweet chestnut hunt. Delicious roasted, steamed, pureed, chestnuts are gluten free, low in calories compared to most other nuts, but rich in minerals and vitamins.
Often teamed up with a tasting of the vin nouveau – the first wine of the year.
Have you heard of a castanyada in your town? Let us know : laura@anglophone-direct.com
AUTUMN 2023
Thursday 19th October
Saint Cyprien, from 6pm, Place de la République (village)

Chocolate Chestnut Pie
Ingredients
♣ 200g / 7oz shortcrust pastry
♣ 225g / 8oz cooked chestnuts (steamed or boiled)
♣ 3 tbsp cocoa powder
♣ 1 egg, beaten
♣ 4 tbsp caster sugar
♣ milk
Method
♣ Preheat the oven to 180C, 350F, Gas Mark 4, roll out pastry thinly and line a flan tin.
♣ Mash chestnuts until smooth in a large mixing bowl.
♣ Stir in the sugar and cocoa and add enough milk to make a thick cream.
♣ Add beaten egg to the bowl, mix well and pour into pastry case.
♣ Bake for 35 – 40 minutes. Serve hot or cold.
Enjoy!