DIVIDE AND CONKER
The sweet chestnut
Look out for a 'castanyada' near you, village festival celebrating the sweet chestnut, traditionally held on the 1st November at Toussaint, but a hot treat on any cold day of the year.
Not much beats an autumn walk, a big stick, and a sweet chestnut hunt. Delicious roasted, steamed, pureed, chestnuts are gluten free,low in calories compared to most other nuts, but rich in minerals and vitamins.
The following chestnut recipe is definitely NOT low in calories!!
Chocolate Chestnut Pie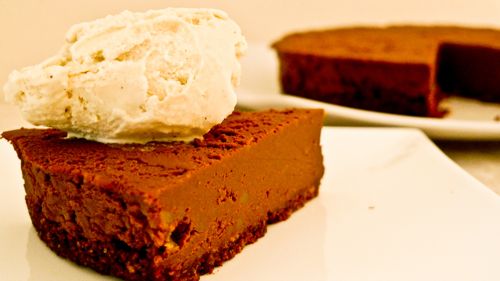 Ingredients
– 200g/7oz Shortcrust Pastry
– 225g/8oz Cooked Chestnuts (steamed or boiled)
– 3 tbsp Cocoa Powder
– 1 Egg, beaten
– 4 Tbsp Caster Sugar Milk
♣ Preheat the oven to 180C, 350F, Gas Mark 4, roll out pastry thinly and line a flan tin.
♣ Mash chestnuts until smooth in a large mixing bowl.
♣ Stir in the sugar and cocoa and add enough milk to make a thick cream.
♣ Add beaten egg to the bowl, mix well and pour into pastry case.
♣ Bake for 35 – 40 minutes. Serve hot or cold.