Saturday 7th – Sunday 20th July 2014
Cirque La Piste aux Etoiles
Théâtre de la Mer, St Cyprien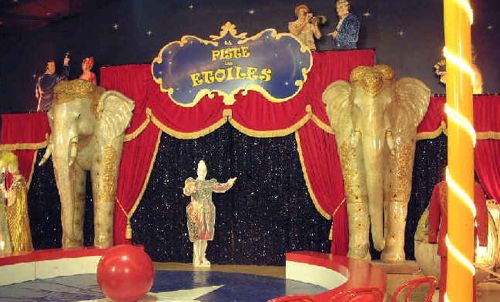 Nearly 40 years on, "La Piste aux Etoiles" is no longer a TV show but a circus, directed by the Falck family who revive the memory of this famous travelling circus.
Many of the acts have won awards at prestigious festivals, such as Monte-Carlo (Monaco) or Massy. Roger Falk and his Bengal tigers, the troupe Circo del Cuba with "The Biggest cabaret in the world," and the Brothers Falk with their elephants were amongst these. Clowns, jugglers, trapeze and all accompanied by an eight piece band.
Shows at 18h and 20:30 every night with just one show on July 14th at 15h and 15 July at 15h and 19h.
More info: OT Saint Cyprien 04 68 21 01 33