ART IN PORT VENDRES
---
12th June 2019

-

17th June 2019
Event Navigation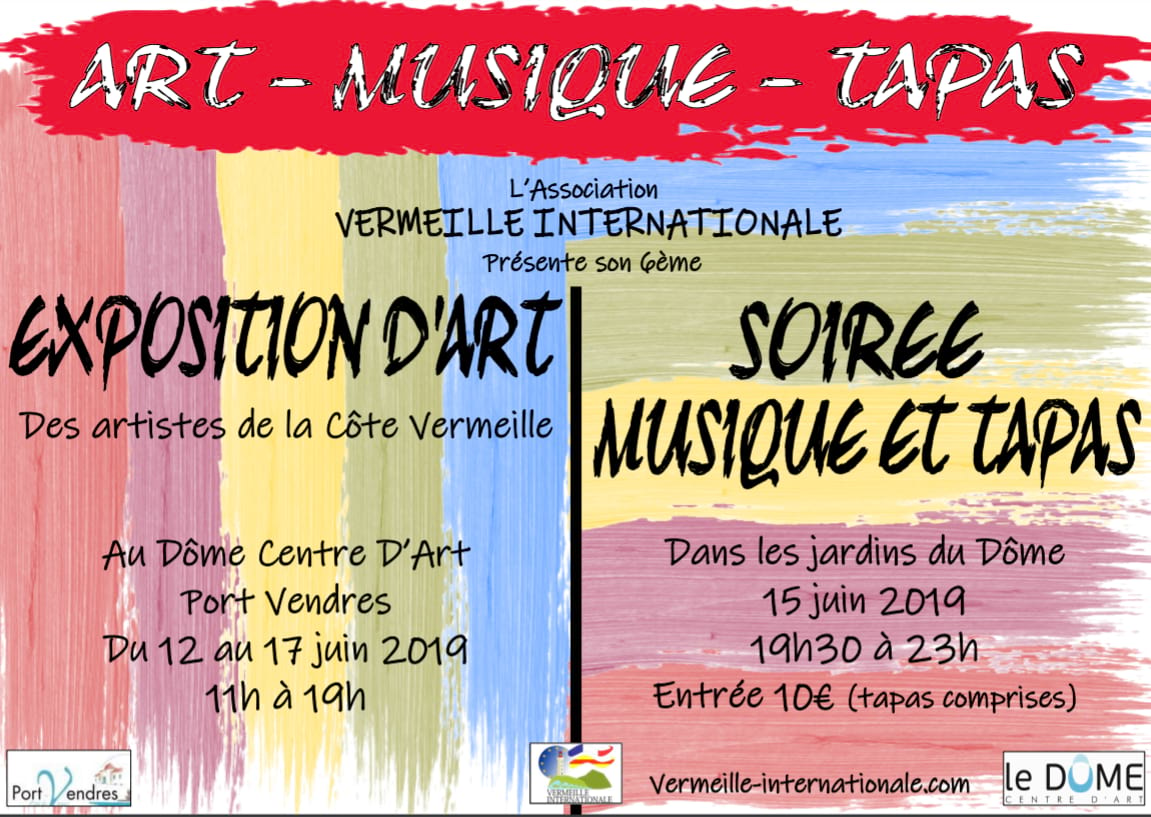 Vermeille Internationale Art Exhibition
The sixth edition of the Exhibition of the artists of the Côte Vermeille will be held at the Dome in Port-Vendres from 12th to 17th June.
Vermeille Internationale is a not-for-profit association based in Port Vendres, whose mission statement reads: "Having a good time with friends, whilst raising money for good causes".
Aiming to improve integration between international and French residents whilst supporting local and international charities, each year they organise an art exhibition in the Dôme, offering local artists from the Côte Vermeille an opportunity to showcase their work.
Last year's event saw over 500 visitors raise over 1500€!
Open to all amateurs, this is an exceptional opportunity for local creatives to meet with the general public. Each artist can exhibit 1-4 pieces, meaning there is always a great variety of work on offer.
Every year there is an impressive range of styles, mediums and nationalities with over 18 countries represented within the association! Join them on Saturday 15th from 7.30pm to 11pm for an extra special evening viewing, accompanied by tapas and music (10€).
Further information, including registration forms for artists who would like to exhibit, can be found on the website.
PROGRAMME
Tuesday 11th
10am – 12.30pm Delivery of work (by appointment in the afternoon)
6pm – 8pm Private viewing
Wednesday 12th – Friday 14th
11am – 7pm Exhibition open
Saturday 15th
11am- 7pm Exhibition open
7.30pm – 11pm Music and tapas evening
Sunday 16th – Monday 17th
11am – 7pm Exhibition open
7pm Removal of work from