Gardens Open this Sunday in Collioure
---
Event Navigation
Some gardeners are still probably trying to get over this year's eco-choice of best garden in the Chelsea Flower show – a totally green canvas that resembles a virgin forest.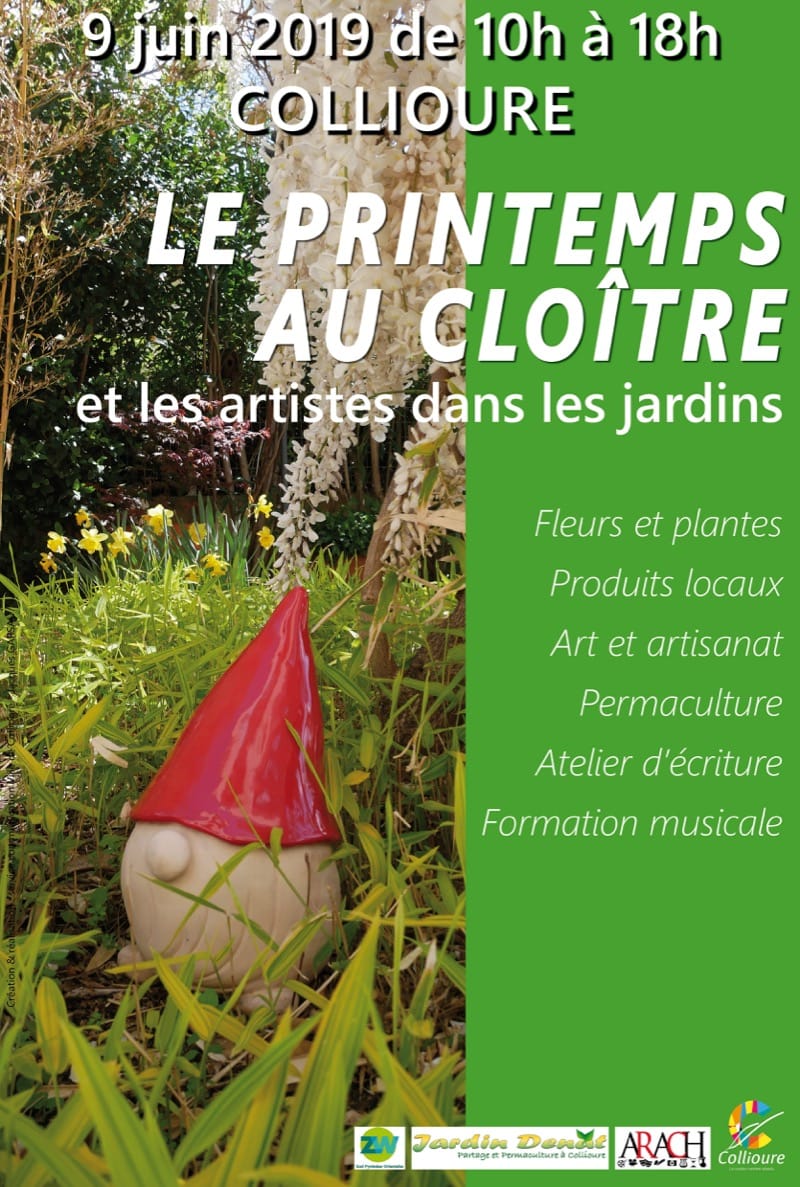 If you are left longing for a spot of colour, come to Collioure on Sunday 9 June where from 10h00 to18h00 the Cloister will host an exhibition of a variety of plants (including flowers, ornamental and medicinal plants) and crafts for sale.
For an insight into the trend of 'greening' our gardens, visit the permaculture stand. Then you can explore the world of permaculture with a visit to the Denat garden (11h00 -15h00), whose design simulates the patterns and resilient features observed in natural ecosystems.
This year a dozen private gardens will be open to the public from 14h00 to 18h00.
Among the flowers you will discover the works of painters, sculptors, or ceramists and you can participate in a writing workshop. Leaflets with the location of each garden will be available from the cultural centre, the tourist office, the media library, the town hall and shops.