ART BY TED HISCOCK: "LES VIGNOBLES DU ROUSSILLON"
---
5th September 2017

-

25th September 2017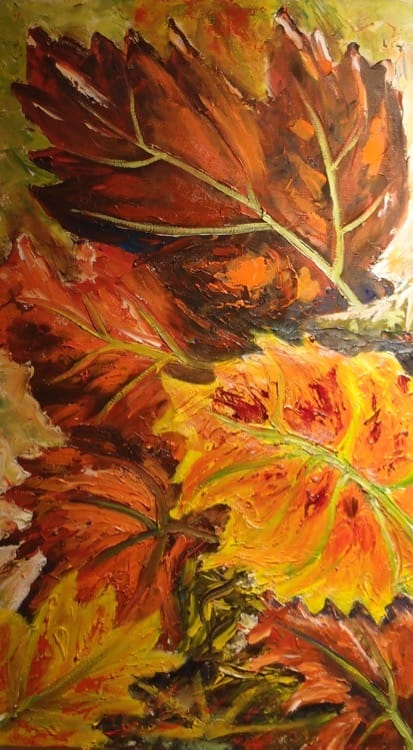 "PROMENADE DANS LES VIGNOBLES DU ROUSSILLON"
Ted HISCOCK
Palais de Congrés et de la Préhistoire
66720 Tautavel
01-30 September
10.00H -12.30 et 14.00-18.00H
Ted and his wife, Kate, have had a home in Port Vendres since 2006 but had been visiting the region for many years before. For an artist, this region has so much to offer. The drama of the varied countryside from the plain to the sea to the coast to the Pyrenees, the ever changing bright light and vivid colours, the colourful Catalans and their culture and history.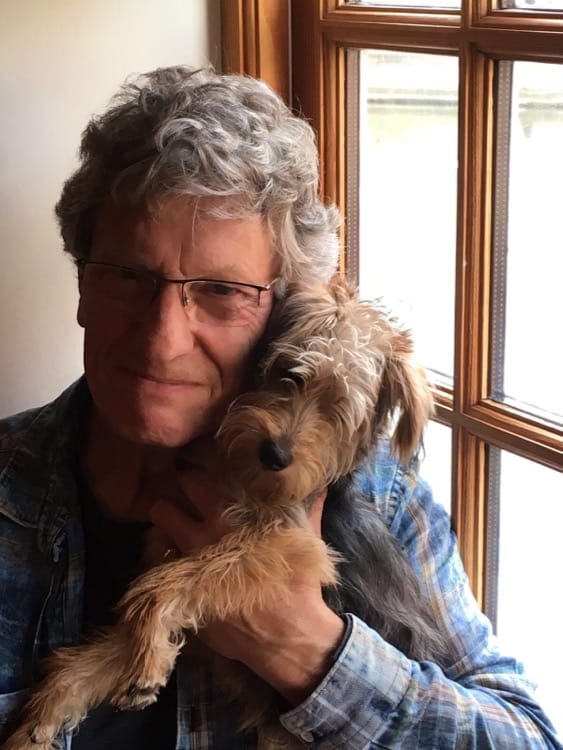 In 2014, Ted was invited by the Conseil General to exhibit at Paulilles for a month during the EXPO66 season with an exhibition theme based on the Vine. He called that one, "VINS VIGNES ET VIGNERONS"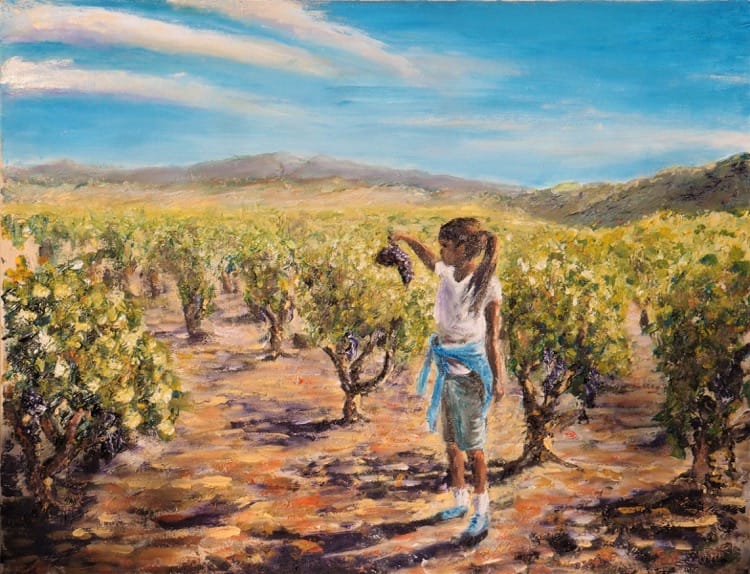 The following year in 2015 he joined 2 other fellow artists for a week-long exhibition of his paintings at Le Dome, Port Vendres entitled "PORT VENDRES: MA MUSE".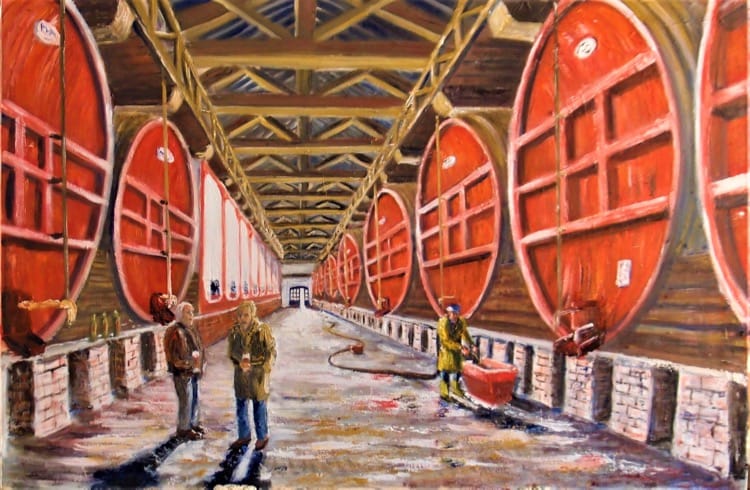 This September 2017, he has been invited by the Mairie of Tautavel to exhibit his works in the Galerie Moretti in the Palais Congrés et de la Préhistoire and has returned to the theme of the vine but honed in more on the vinous specifics of this region of Pyrenees-Orientales, a wine industry he has admired and loved since the 1980s and entitled it, "LES VIGNOBLES DU ROUSSILLON".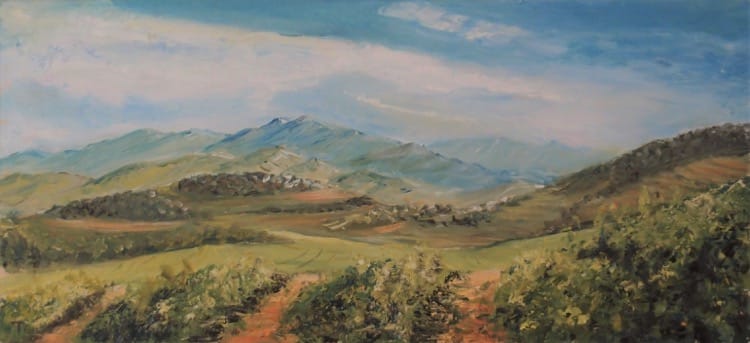 This exhibition focuses on a variety of aspects of the wines of Roussillon ranging from the vineyards to the vendange and from people to places where wine is made and illustrated by oil and gouache paintings, charcoal, chalk and ink sketches, and some personal photographs of his time spent as a vendangeur in 1997.
Www.edwardhiscock.com. Edwardhiscock6@gmail.com. 0044.797.625.1931