Fashion Show for Breast Cancer Awareness, Pia
---
14th October 2016
|
6€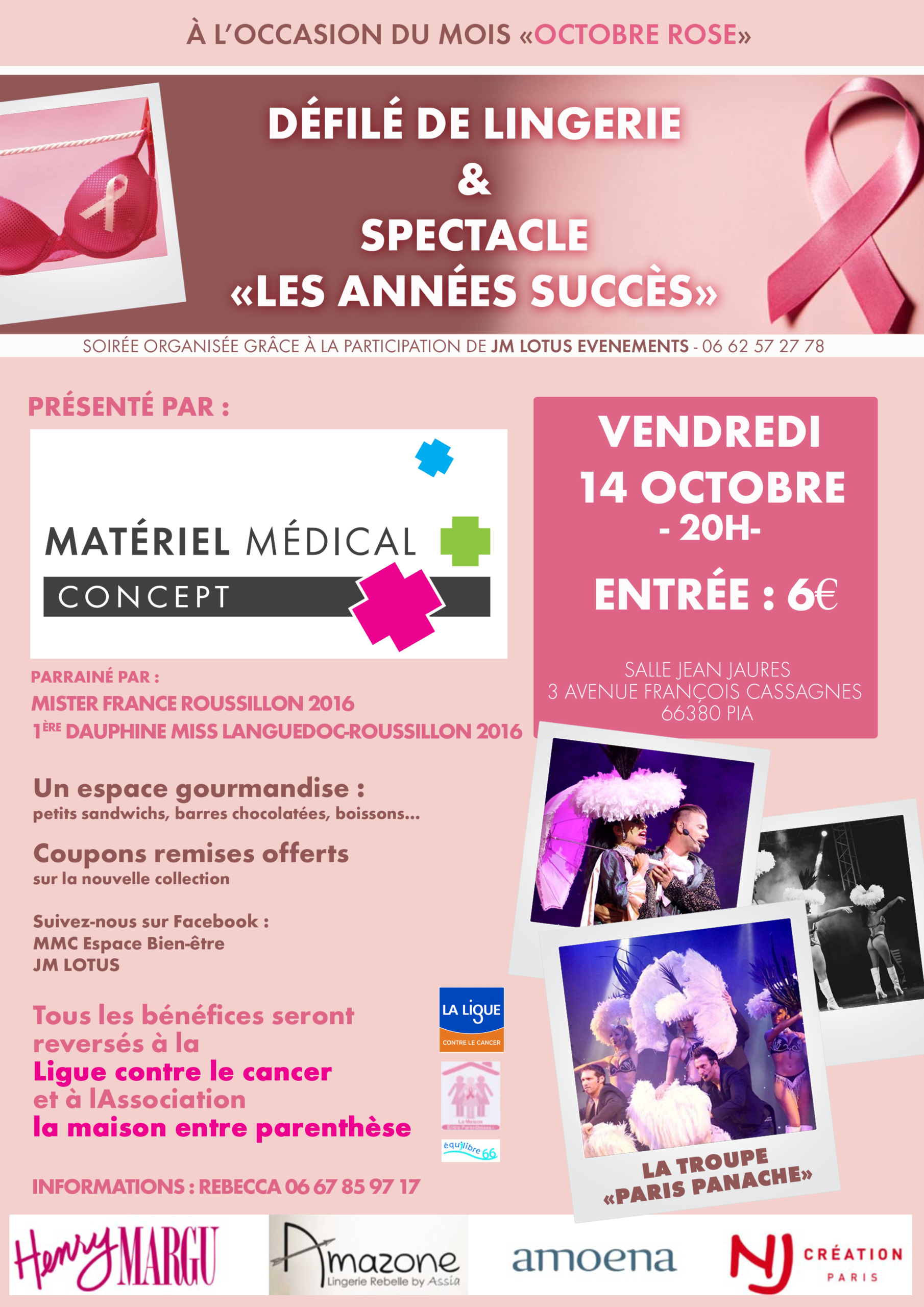 Lingerie Fashion Show & Catwalk
As part of this month's national breast cancer awareness initiative, Octobre Rose, Pia is organising a lingerie fashion show and catwalk event this Friday 14th October at 8pm.
Hosted by beauty pageant royalty, Mister France Roussillon 2016 and Miss Languedoc-Roussillon 2016, it's sure to be an evening of glitz, glamour and pazaaz.
Proceeds will be divided between the national Ligue contre cancer and the Perpignan-based charity La Maison entre Parenthèses, which offers respite and support to women affected by cancer.
Call Rebecca on 06 67 85 97 17 for info and reservations.