French 'pharmacies' – more than just a chemist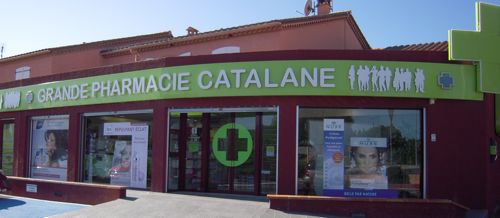 According to the WHO (World Health Organization, not the rock band!), France has the best healthcare system in the world and more people visit the doctor here than in any other country – and of course, doctors write prescriptions.
A good place to start
'Pharmacie' staff are highly trained, (six or seven years of university studies are required) and therefore generally very competent in providing diagnosis and over the counter treatment for many common ailments. Whilst certainly not a substitute for a doctor, they can be a good place to start if you're off colour. Do not be afraid to ask advice, describe your symptoms etc. Many pharmacies in this region will be happy to provide you with an English speaker. Just ask.
More than just a chemist
Most pharmacies will carry out first aid, lend blood pressure gauges (and show you how to use them), advise on the edibility of mushrooms picked (take them into the chemist and they will try to identify them for you), rent out and deliver materials such as crutches, wheelchairs, beds for the disabled…..Many have been involved with the Covid vaccination.
Always open somewhere
Pharmacies open shop hours and are closed Sunday and Bank holidays. However, there will always be at least one 'service de garde' in each area providing out-of-hours service in case of emergency. Look for a notice in the window of any pharmacy, or in your local newspaper, to find out which pharmacy is scheduled to be open each week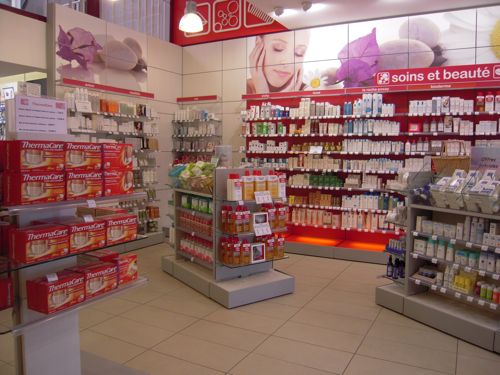 Non-prescription drugs
Only pharmacies are allowed to sell over-the-counter, non-prescription drugs, so you will not find paracetemol or haemorrhoid cream at your local corner shop or supermarket. There is no state reimbursement for over the counter drugs, unless they have been prescribed by a doctor.
No needle necessary!
Many French chemists have a wide range of homeopathic remedies and pharmacists often recommend them. Some are even reimbursed by the state when prescribed by a doctor. For example, if, like me, you are a little needle phobic but should have a flu jab, ask your pharmacist for Influenzinum, homeopathic remedy of granules made up each year according to the current virus. Bear in mind that the homeopathic option is considerably less efficient than the flu jab, and should not be considered if you are amongst the 'at risk' groups.
Name dropping!
You will often be given 'generic' drugs with different names, cheaper equivalent of the 'branded' drug you may be used to. You can ask specifically for branded drugs but you will only receive reimbursement at the rate for the equivalent generic drug.
Left over drugs?
Medicine in France is dispensed by the pack, so you will often end up with much more than you need. For example, if you are prescribed a twelve-day course of antibiotics and these come in packs of ten, you will receive two packs, nearly half of which you will not use. Take your surplus drugs into your local pharmacie and they will send them for recycling. Unfortunately, they are unable to send them to war-torn or needy countries where they will be most needed. Crazy.
A drop in standards?
The high standard of French healthcare and low price of prescription drugs could soon change, as state contributions towards medicine are substantially reduced. This reduction will also affect the amount of reimbursement from your 'complémentaire santé', so this is a good time to check the conditions of your top up health policy
And finally…..
….we can't possibly end without mentioning the good old suppository! Used in France to cure sore throats, fevers, inflammations, and a whole range of ailments, whether they be bottom related or not, this is one French treatment that still makes the Brits go 'oh là la' !