Fête Américaine, Argelès-sur-Mer
---
31st March 2018

-

2nd April 2018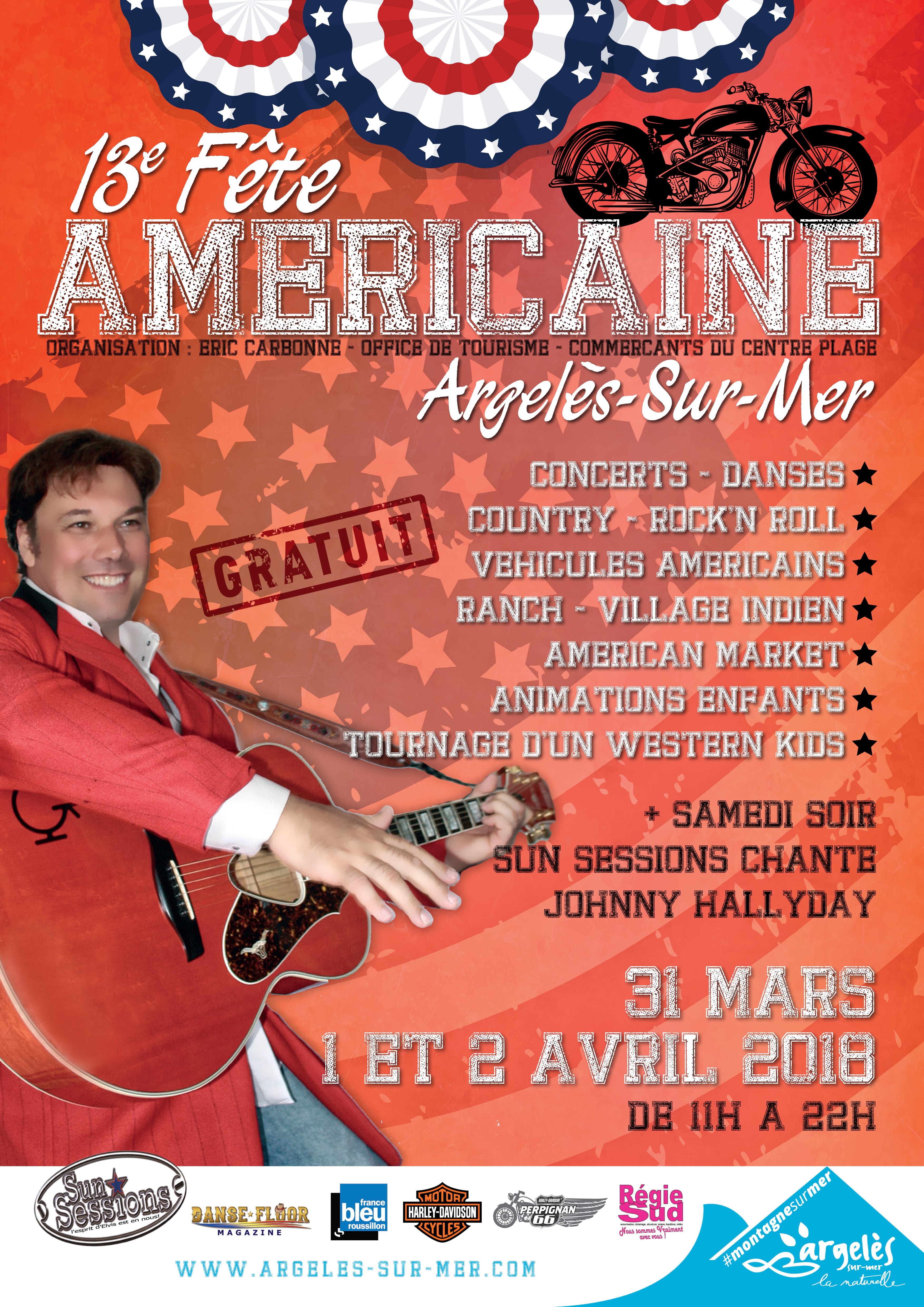 Over the Easter bank holiday weekend, the service animations of Argelès-sur-Mer, in collaboration with local businesses at the Plage Centrale, hosts the 13th annual celebration of all things State-side: la fête américaine!
(Re)discover the music, food and culture from the land of brave
☛ Rock 'n' roll
☛ Demonstrations and introduction to country and western dancing.
☛ Exhibition of American cars and motor bikes
☛ Pin up girls, including Argelès' very own Miss France Pin Up, Pauline Vidal
☛ Red Indian village
☛ Filming of kids' western
☛ Pony rides
☛ Concerts and shows
☛ and much, much more!
Call 04 68 81 10 15 or click here for more info