Fête Américaine, Argelès-sur-Mer
---
11th September 2020

-

13th September 2020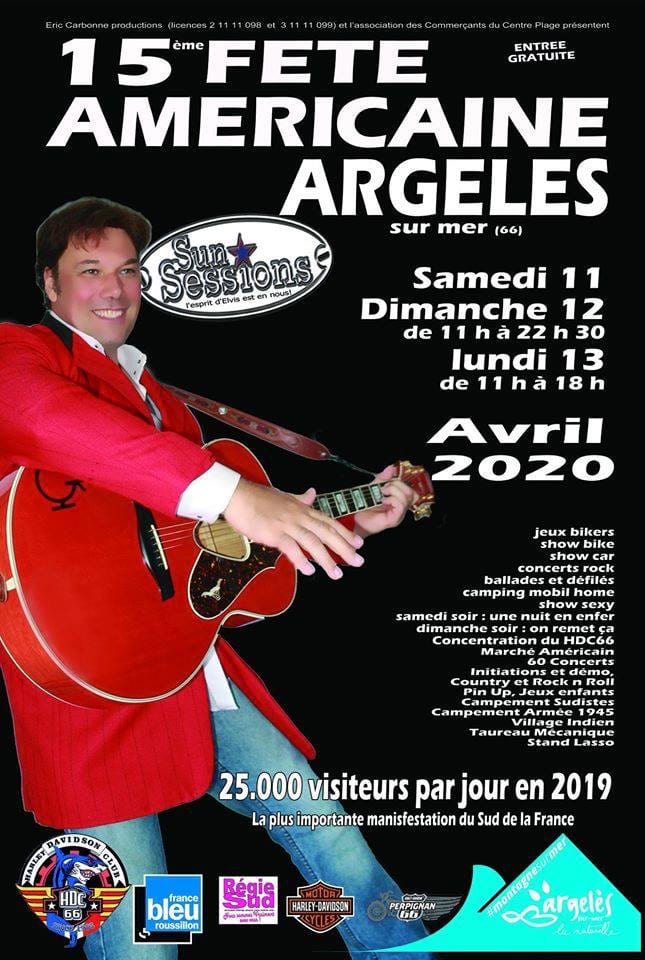 Usually over the Easter bank holiday weekend, because of Covid 19, the service animations of Argelès-sur-Mer decided to postpone the Fête américaine.
Now, in collaboration with local businesses at the Plage Centrale, the 15th annual celebration of all things State-side: la fête américaine will take place over the weekend of 11th – 13th September.
After the crowds have left, his is the perfect opportunity to visit the seaside town.
Dancing, demonstrations, live music… it's fun for the whole family.
And why not tie it in with a meal at one of the many fabulous restaurants?
So go one… (re)discover the music, food and culture from the land of brave
☛ Rock 'n' roll
☛ Demonstrations and introduction to country and western dancing.
☛ Pony rides
☛ Concerts and shows
☛ and much, much more!
FULL PROGRAMME AVAILABLE FROM THE OFFICE DE TOURISME
Contact the Office de Tourisme for more info.