Easter in Villefranche de Conflent
---
16th April 2022

-

18th April 2022
Event Navigation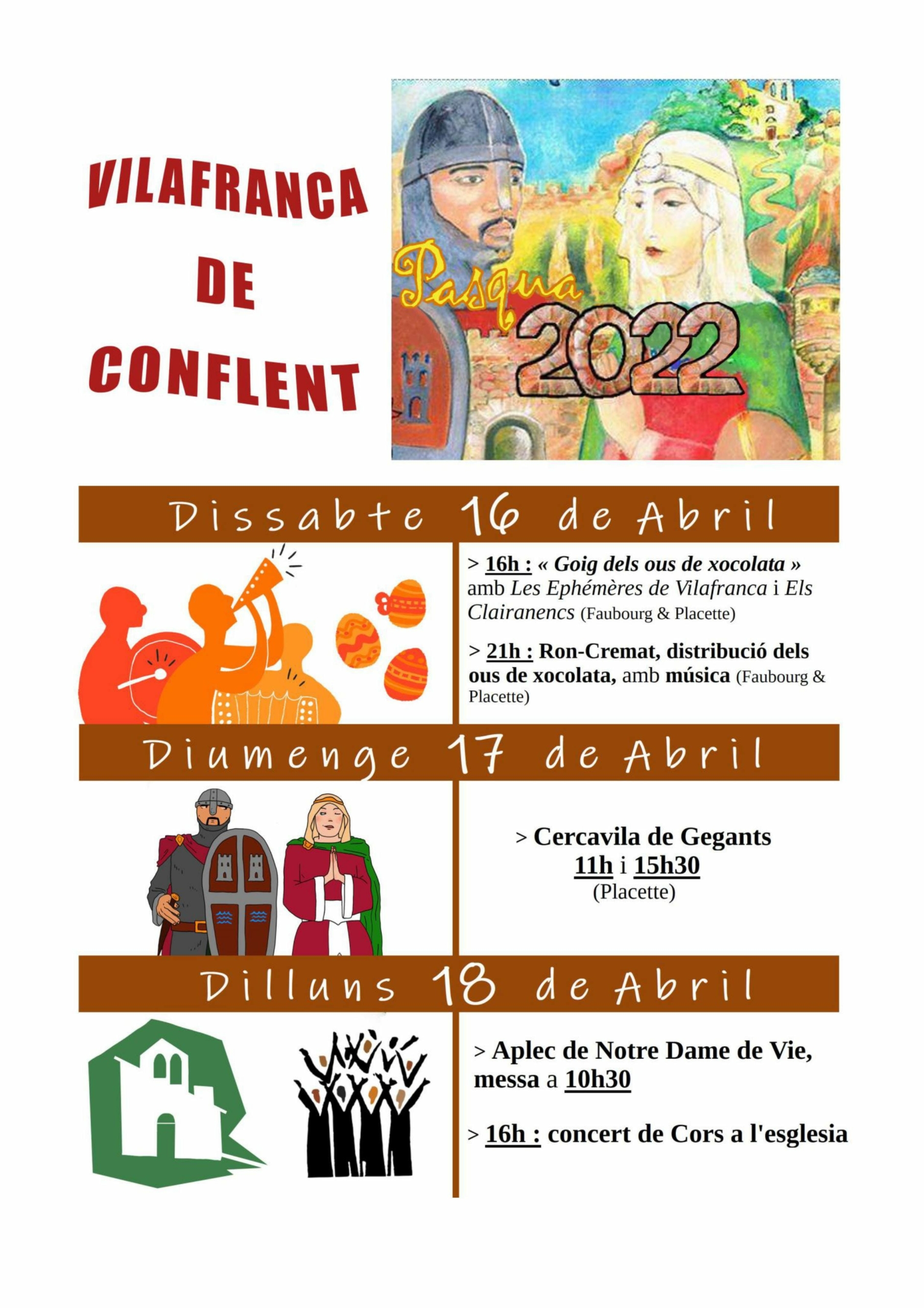 Easter weekend in Villefranche is a bit of a treat.
Three days of fun in Villefranche-de-Conflent with traditional musical egg hunt, Goig Dels Ous, ron-cremat (rum flambé with spices), giants and cobla in the streets. And on Easter Monday, join the pilgrimage to Notre-Dame-de-Vie, hermitage perched on the pink marble cliffs, 40 minutes walk from the town.
Program
Saturday April 16:
*Goigs dels ou de xicolatada at 4:00 p.m. followed at 9:00 p.m. by the distribution of eggs and Ron-cremat and traditional improvised ball.
Sunday April 17:
Parade of the giants at 10:30 a.m. and 3:30 p.m. with the trobada geganera.
Monday April 18:
APLEC de Notre Dame De Vie with mass at 10.30 a.m. and 4 p.m. and choir concert at the church in the afternoon.
*Goig dels ous de xocolat – musicians parade through the streets with the 'geganters de Villefranche' playing Catalan musical instruments (gralles, flaviol and tambourin) and asking for chocolate eggs from the inhabitants of the town in exchange for their music.
The procession of the giants or 'gégants' through the streets of Villefranche is not to be missed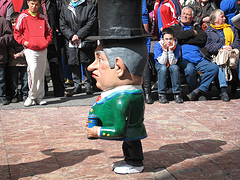 *Gegants are enormous painted papier-maché figures, sometimes 14 or 15 ft tall, with traditional clothing and a person inside. Most towns have their own giants, often representing some important person in the history of the town. They usually appear in couples, often as king and queen, or some other important person and go out during the patron saint holiday of the town (Festa Major) or on special days, and dance in the streets with little "big-heads" or "cap-grossos".