Easter in Villefranche de Conflent
---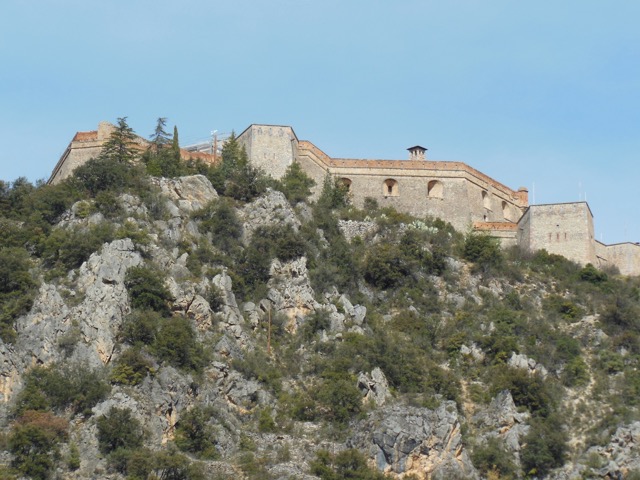 Easter weekend in Villefranche is a bit of a treat.
«Goig dels ous de xocolat » sees musicians « Els Ministrils del Rosselló » parade through the streets with the 'geganters de Villefranche' playing Catalan musical instruments (gralles, flaviol and tambourin) and asking for chocolate eggs from the inhabitants of the town in exchange for their music.
A few days before the event, lists of music to be played will be posted into everyone's letter box. Baskets of eggs on ropes lowered out of first floor windows are particularly appreciated! The procession of the giants or 'gégants' through the streets of Villefranche is not to be missed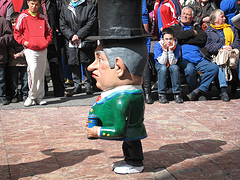 *Gegants are enormous painted papier-maché figures, sometimes 14 or 15 ft tall, with traditional clothing and a person inside. Most towns have their own giants, often representing some important person in the history of the town. They usually appear in couples, often as king and queen, or some other important person and go out during the patron saint holiday of the town (Festa Major) or on special days, and dance in the streets with little "big-heads" or "cap-grossos".