Your last chance to experience les jeudis de la perdrix
---
Event Navigation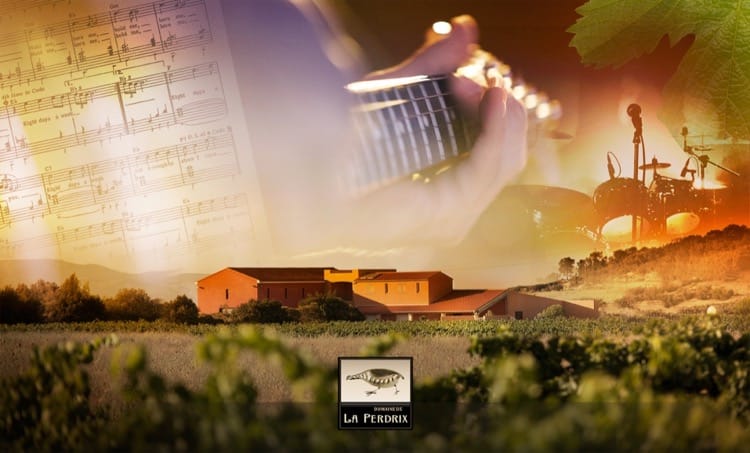 The Partridge Family
André and Virginie Gil gave up life as Parisian restaurateurs in 1997 to make quality, environmentally respectful wine at a reasonable price in an 1830s wine cellar built from vineyard stones, hidden in the depths of old Trouillas. Quite a challenge.
Twenty years on, from their modern and attractive air-conditioned premises on the road from Mas Sabole to Thuir, the Gil's passion, enthusiasm, energy and skill has paid off. Domaine de la Perdrix produces no fewer than 16 delightful wines made from the many small and varied parcels of vines that the 'Perdrix' represents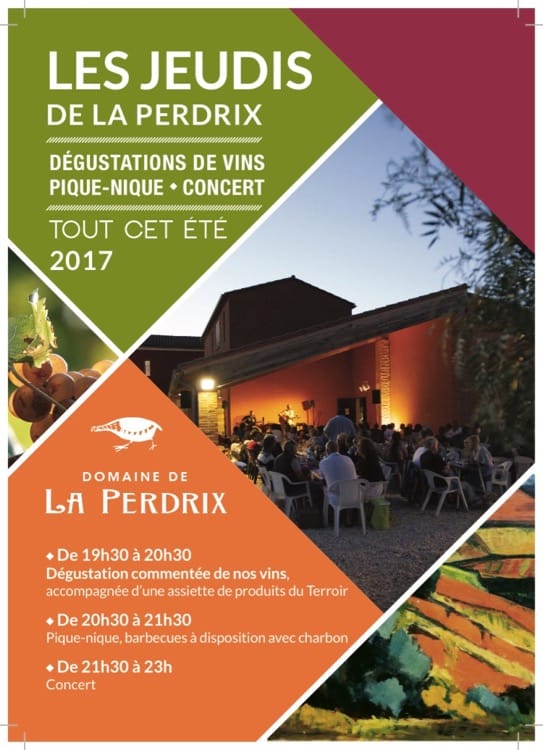 So why the partridge?
In fact, Andre returned to his roots.
In most of the villages of the Aspres there is a Rue Joseph Sebastian Pons, named after the early 20th century Ille sur Têt poet and artist – and Andre's Great Grandfather.
It is his drawing of a partridge that has given the Domaine its name and that appears on many of the labels.
Find out more here.
LES JEUDIS DE LA PERDRIX
Join them every Thursday for a great night out.
Wine, picnic and live music …..
19h30 – Guided wine tasting with local produce
20h30 – Picnic, BBQ
21h30 – Concert