Nuit des vins primeurs – Perpignan, 2017
---
Event Navigation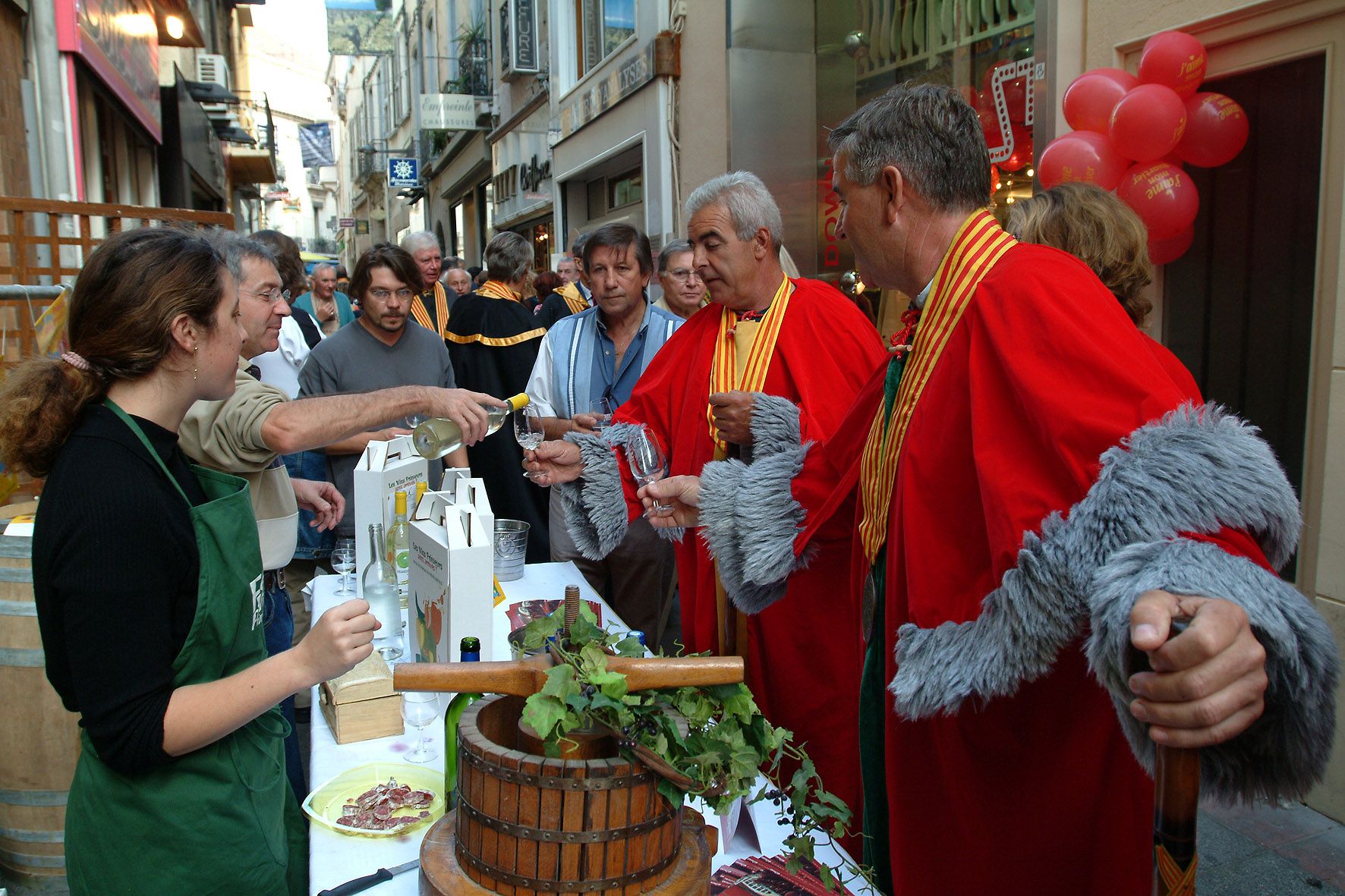 Nuit des vins primeurs à Perpignan
On Thursday 19th October from 18h, caves, bars and wine domaines all over the region will offer entertainment and tasting of the new 2017 vintage.
Whilst this evening gives 'cavistes' the chance to tout their new wines (les vins primeurs), fresh from the vines into your glass, there is of course nothing to stop you spending any day tasting this PO equivalent to the Beaujolais Nouveau around the many caves and dégustations in Perpignan!

Les Vins Primeurs are available three weeks earlier than the much more talked of Beaujolais Nouveau, due to the sunnier climes of the PO.
Cavistes, bars and restaurants of Perpignan accompany the wine makers in celebrating the arrival of the Vin Primeur by proposing wine tasting and live music. The usual procession of brass bands in regional dress thump out Catalan tunes and the whole evening has a carnival atmosphere.
Many local caves offer an evening of jollity and degustation often accompanied by a traditional Catalan Castanyade (roast chestnuts!!!)
Whilst there is no real pressure to buy, most bottles tend to be between 3 and 5 €, so it's rather easy to get carried away! Some might feel that it would be rude not to!
Our recommendation? Take at least one sturdy bag and a designated driver.
And the celebration continues on Saturday 21st October…
Progamme
10.15am : Musical parade through the pedestrian areas of the town centre
11am : Blessing of the vin nouveau at the Cathédrale Saint Jean Baptiste
11.45am-12.30pm : Wine tasting on the Patio of Restaurant le Saint Jean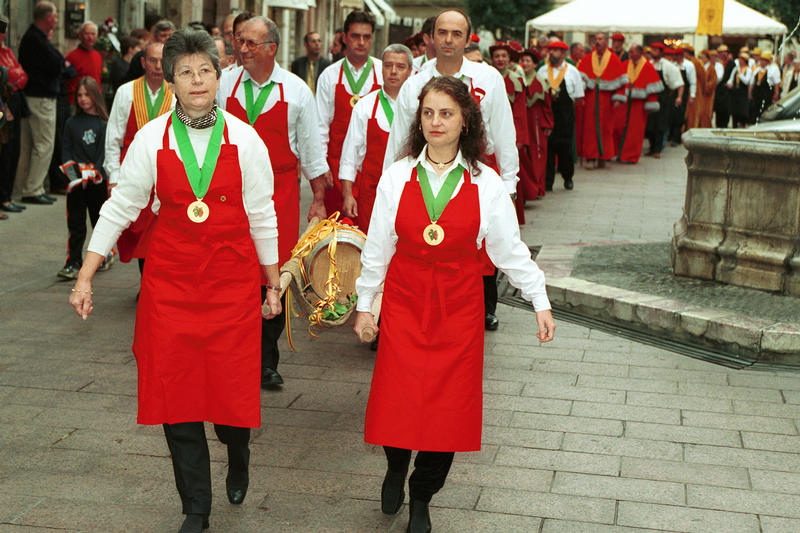 Vins primeurs are the first of the harvest, released on the third Thursday in October. They are usually bright red or violet, fruity, with a taste of cherry, strawberry, raspberry, freshly squeezed grapes, depending on grape variety, the production method, and the area in which the grapes are grown. Normally, a very light, easy to drink wine (which, by tradition, needs drinking before Christmas).