Charity Concert: Gold
---
21st October 2017
|
25€
Event Navigation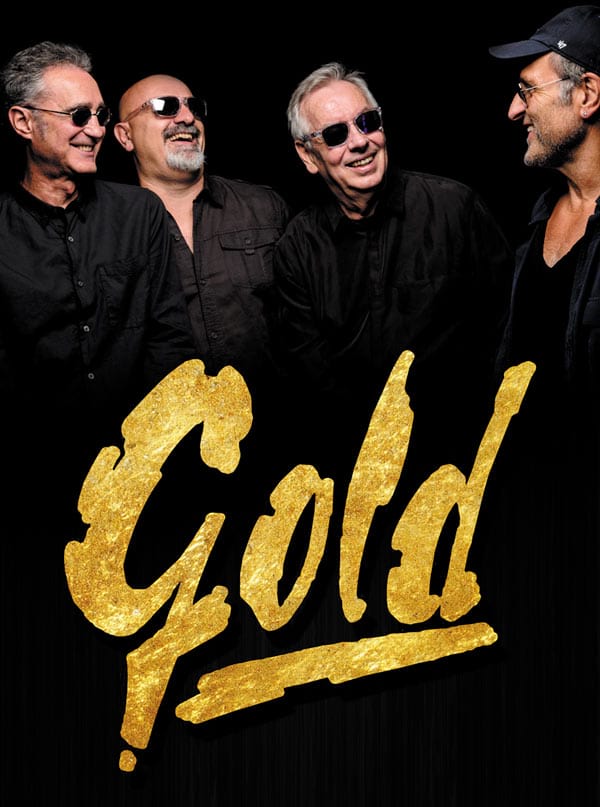 International 80s superstars perform in Villeneuve
Gold, a French band that rocketed to stardom in the 1980s, was originally made up of 5 musicians from Toulouse; Lucien Crémadès, Alain Llorca, Bernard Mazauric, Étienne Salvador, et Émile Wandelmer. With almost all of their early releases reaching top 10 success, they are firmly esatblished members of the French Hall of Fame.
Singer, Emile, left the group to pursue a solo career in 1990, and even if the guys were unable to attain top 50 rankings, they continued to play and charm fans across the globe. Their glittering career now spans over 5 decades and their new album, Le Long Chemin, is testament to their passion and talent.
The internationally-renowned foursome will be performing an unprecedented, intimate concert at our very own Villeneuve de la Raho on Saturday 21st October, in aid of the local leukemia charity; Sourire d'Ugo. Organised by the Lions Club Perpignan Pyrénées, you are invited to join them from 9pm for an evening of quality musical entertainment, and all for a good cause!