In the footsteps of: O'Brian, Machado, Reiser, Darnaudet
---
1st September 2017

-

3rd September 2017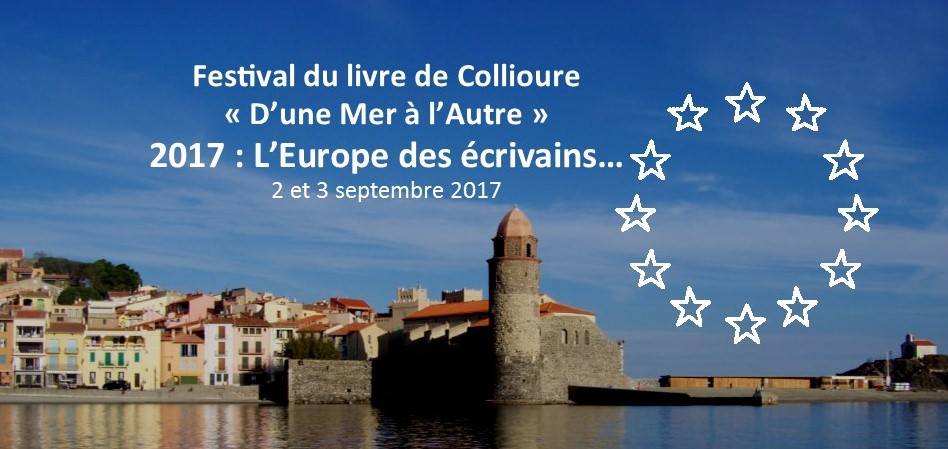 The book festival D'une mer à l'autre in Collioure, which celebrates European writers on the 1,2 & 3 September, offers a walk in the footsteps of Patrick O'Brian (English), Antonio Machado (Spanish) and two French writers, Jean-Marc Reiser and Boris Darnaudet, organized by Collioure writer, Ellen Turner Hall. Along the way you will learn about the writers who lived and worked here and hear extracts from their work.
Rendezvous at 8h00 on Sunday, 3 September…..
…..for coffee, tea and biscuits offered by the médiathèque de Collioure in the Faubourg.
At 8h30: departure for our first stop on the terrace of the Chateau Royal for an homage to Jean-Marc Reiser (1941-1983) a cartoon artist whose satirical creations appeared in Charlie Hebdo and in a number of comic collections. Laureline Mattiussi, cartoon artist, and Ellen will read from one of his works.
Next stop at Rue Arago….
…..where Patrick O'Brian (1914 – 2000) lived when he first arrived in Collioure in 1949, 20 years before he became famous with the publication of Master and Commander. (This will be one of the stops on the future "Chemin de Patrick O'Brian" to be inaugurated in 2018 by the association Les Amis de Patrick O'Brian.) The writer Gildas Girodeau and Ellen will read in French and in English.
Then on to to Rue Bellevue
…..where Boris Darnaudet (1990-2015) spent his childhood. In his tragically short life, Boris published three novels and a dozen short stories. The writer Catherine Rabier will read from one of his apocalyptic stories.
Finally….
…..we honour the beloved Spanish poet, Antonio Machado (1875-1939) at the site of his tomb in the village cemetery. Soledad Arcas de Jorda of the Fondation Machado will talk about his life and the circumstances of his death in Collioure, after escaping from Franco's armies.