Sanctuary
By Larry Henderson
I am an avid reader of P-O Life and have been associated with Argelès sur Mer since 1969, and a mobile homeowner since 1981, to the present. I retired some time ago from my career as a Scenes of Crime Officer, Specialist Operations, New Scotland Yard, with my final position being Head of the Met Police Flying Squads Forensic Team. I used our Argelès home as a retreat, and following retirement wrote the book "999 CSI", an account of my twenty-three years service.
My life was very different in August 1969, when I first set out for Argelès with my wife of 18 months, Jennifer. Our neighbours, Roger and Barbara, drove us in their Morris Minor Traveller on a holiday that would completely change our lives. The destination was Argelès sur Mer, and a campsite Clos Joli, a 2* site which today is residential flats.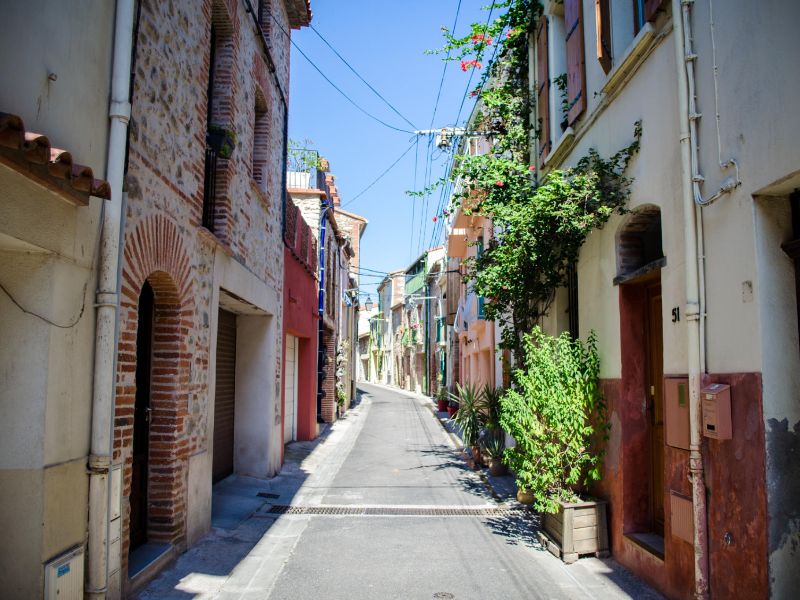 It was a two-day drive in blistering heat, and tortuous roads, including crossing a military wooden "Bailey bridge" over the river Tech. We arrived in anticipation to find reception closed for the day, it was Sunday! In the fourteen-foot touring caravan, our accommodation comprised one tiny bedroom and a pull-out double bed in the seating area. The fridge comprised a polystyrene box filled each day with a block of ice, and a franc needed each morning for a hot shower in the communal block.
Centre Plage was a fifteen-minute walk, and after the first dash to the sea, Barbara emerged screaming, she had lost her engagement and wedding rings, never to be found. Not the best start to an adventure.
The Boulevard Mediterranée in Centre Plage looks no different today from when it was a place for a simple hot dog and French fries, a lager, then back to the site to enjoy a balmy evening sat on a wooden bench watching, in open air, a black and white cowboy movie starring Randolph Scott. This was the summer of 69!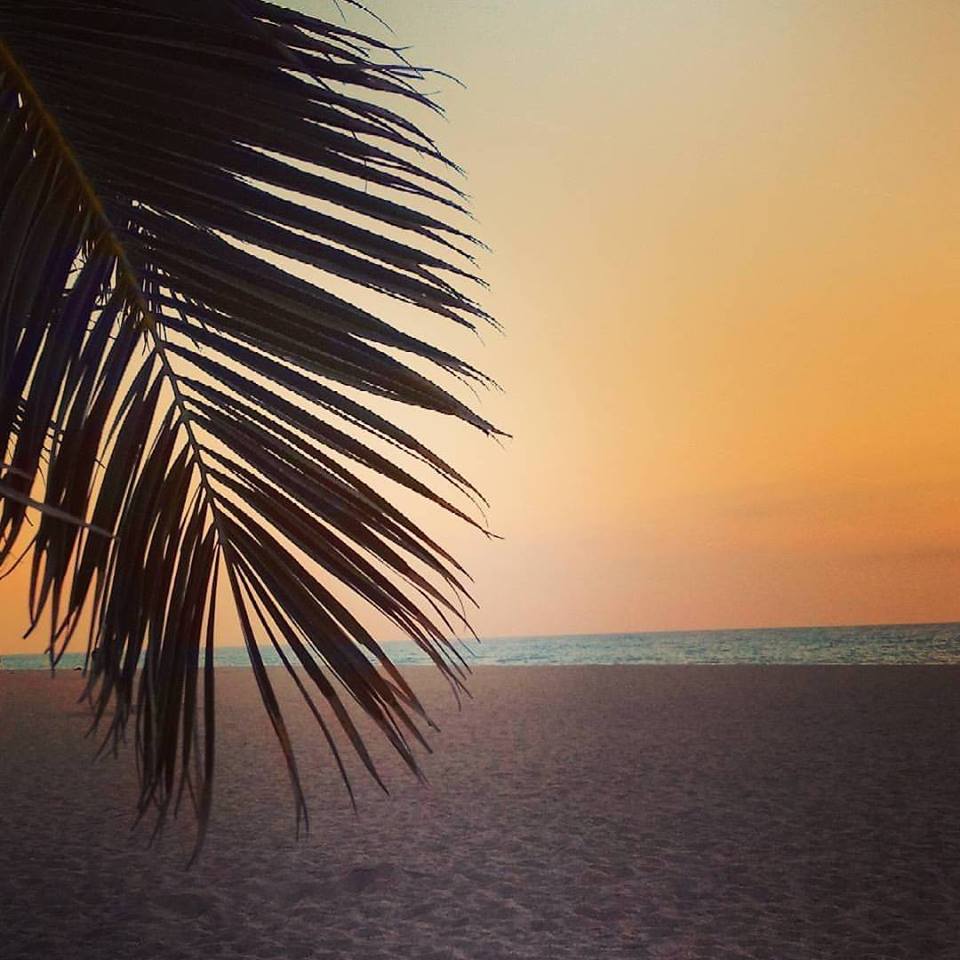 We returned to Clos Joli the following year, camping this time but with the freedom of our Triumph Spitfire. We enjoyed the area immensely. Later staying in a friend's villa in Rosas, Spain saw us return via the coastline to Port Bou and Canet Plage to enjoy lunch in a small bistro we had discovered previously.
On the tortuous coast road, our Renault 6 leant over alarmingly on every corner and hairpin bend. We had to stop frequently to recover by the roadside. Ignoring the breath-taking scenery, the journey took four hours. Forget lunch, we looked at the beach and set off back to the villa by the inland route.

We braved the French roads again in 1980, with our children, towing a caravan and staying on Cala Go Go, St Cyprien. The armed guard patrolling was somewhat intimidating, particularly when having a water pistol fight around the shower block, our two young sons insisting on pointing their pistols at him – not amused. Some years later I would be facing armed robbers, armed drugs dealers, and experience a colleague being shot during a covert operation.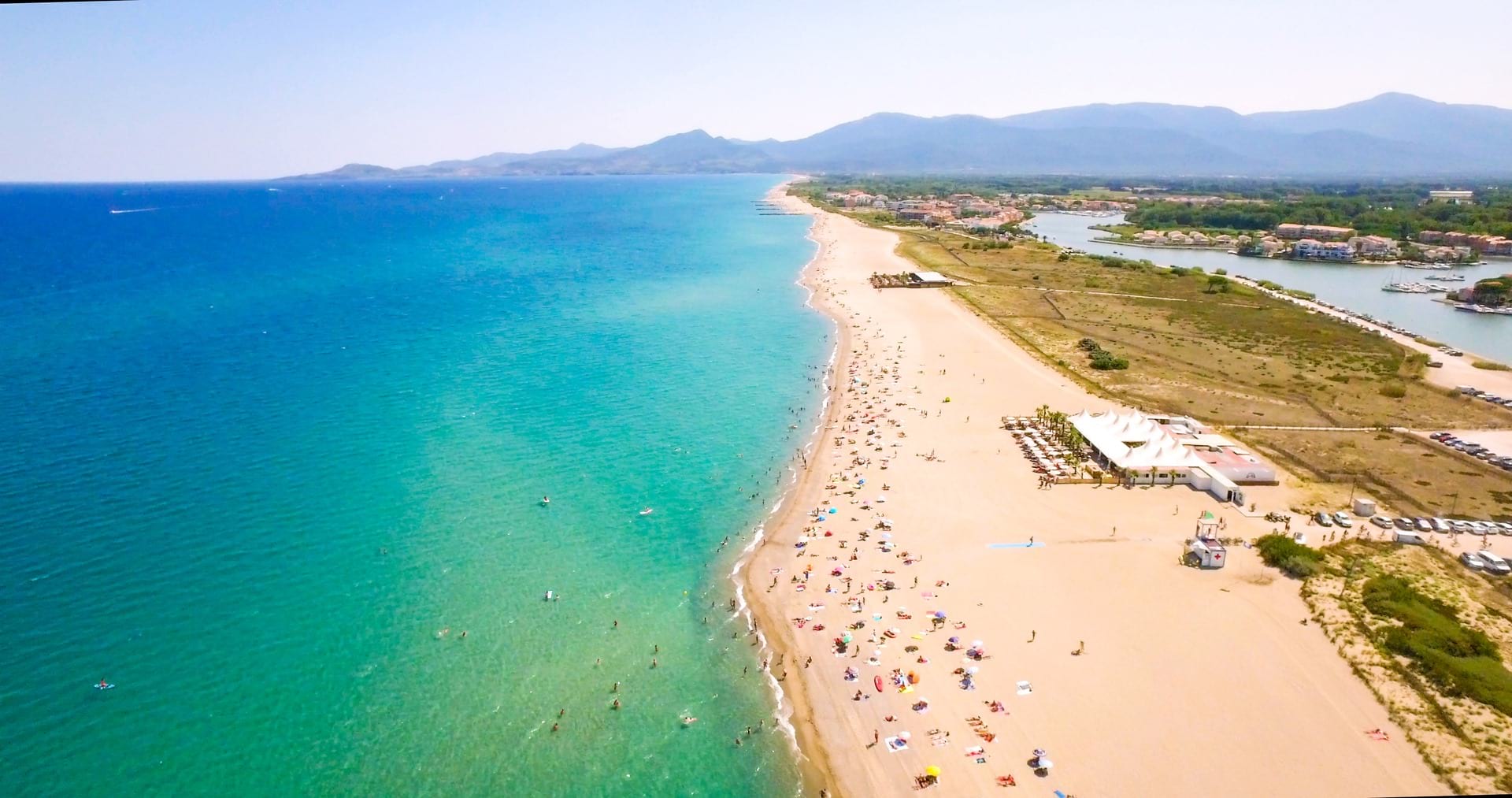 After a difficult return drive with the caravan, we promised not to repeat the experience. However, after only a day at home a classified ad in the local newspaper saw a mobile home for sale at Camping L'Etoile d'Or, Argelès. We drove through the night, viewed the mobile home, agreed a sale for the sum of three thousand pounds and set off for Blighty again.
March 1981, with sons Richard,[5] and Robin,[3], we experienced the first holiday in our 26' x 8'6" Silverline Mk1, 2-bedroom mobile home. The site owned by a Belgium family, who spoke good English, had around 100 emplacements occupied by mainly British, Dutch, a few French and two German families. Today there are over 400 occupied emplacements mainly French, the Dutch have almost disappeared, and not so many Brits remain.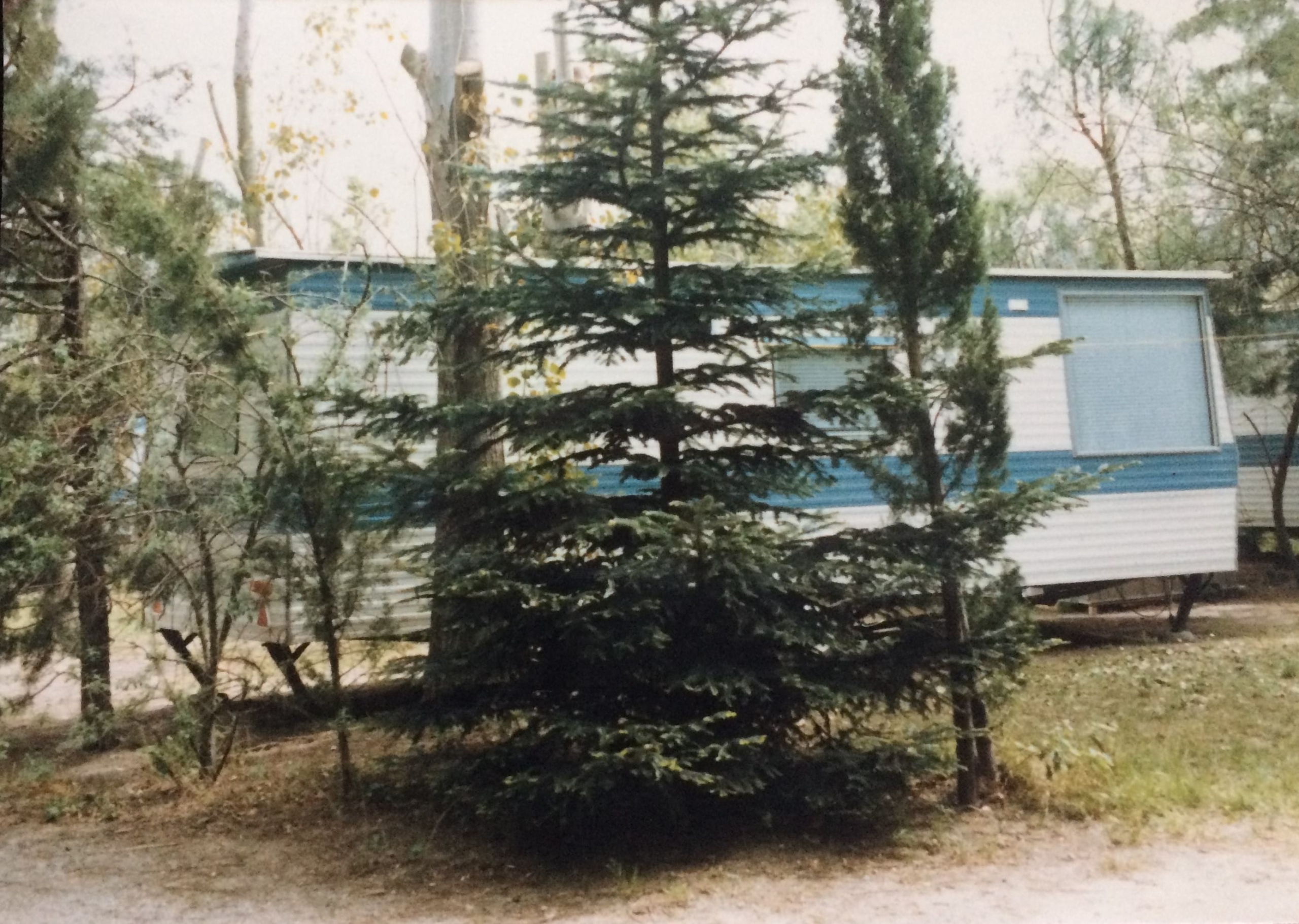 "Take away" French fries were available from the site owner's kitchen, and a small shop provided essentials such as bread, and very cheap wine. The boys enjoyed roaming around a four-hectare park on their bikes, or playing on the different beaches of Argelès, St Cyprien, and crab hunting at Le Racou. Perfect!
As a Scenes of Crime Officer, I worked long hours, weekends, and on call 24/7. The sights I experienced to most would be disturbing, even frightening so this was a welcome break.
Then I had the madcap idea of towing a boat to St Cyprien Marina, and invited three couples to join us for a holiday. We transported two large tents in the boat cabin to pitch on the emplacement, with the third couple sleeping on the day seats of the mobile. Simple! The mobile home did sterling work.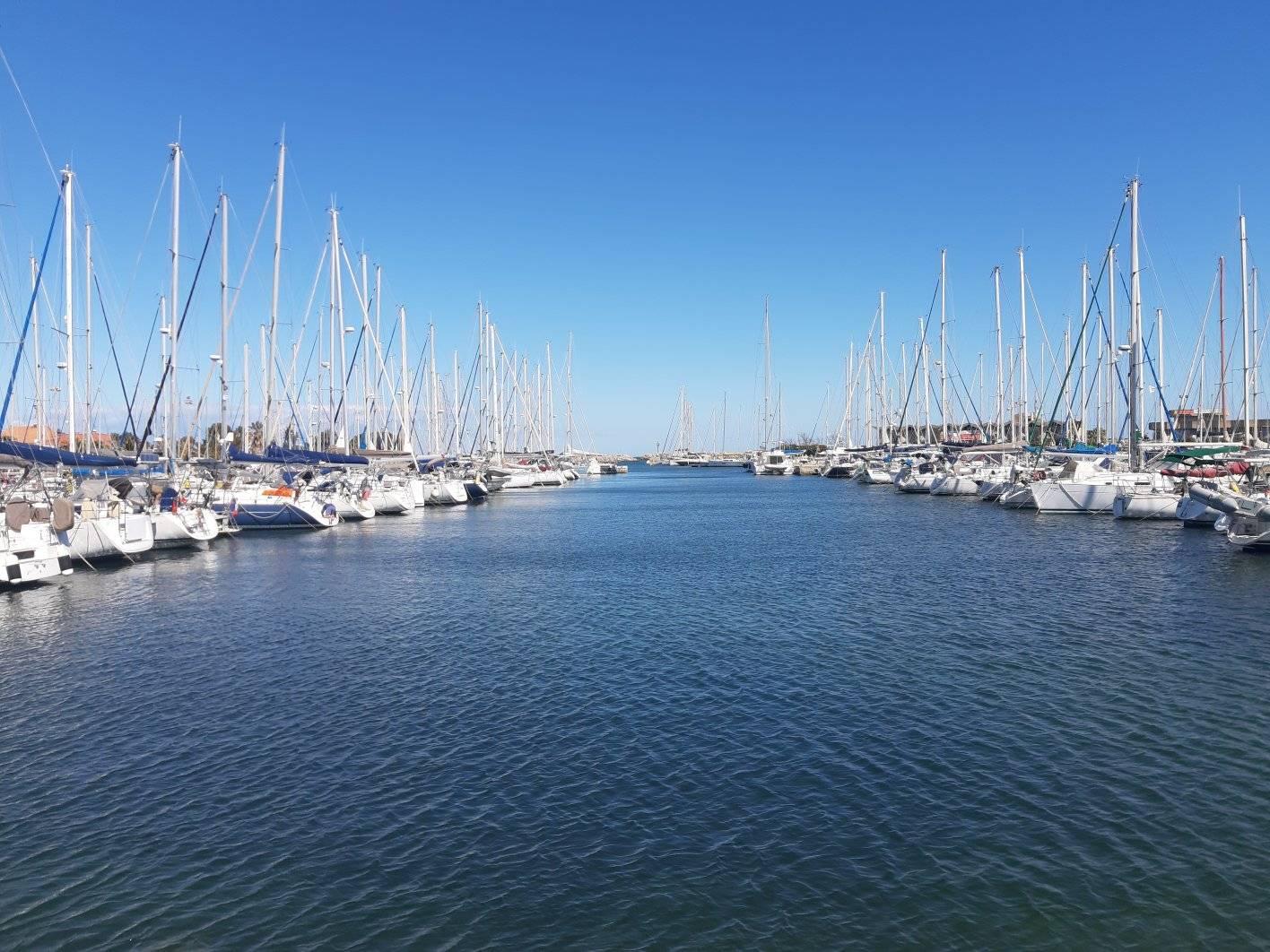 The clouds darkened, late one afternoon, and faint cracks of thunder signalled a storm on the way. A decision for everyone to sleep in the mobile that night was agreed, no mean feat as there were thirteen of us. Around midnight, overhead, there was the loudest crack of thunder I have ever heard, and the torrential rain arrived.
Jennifer realised we had left all the outside furniture uncovered, so the command was "out you go and cover them". It was obvious I was going to be drenched so my logic – "what's the point of bringing wet clothes back into the mobile home to drip all over the place?".
I warned everybody I was going outside naked so, "your choice to avert your eyes". Stepping outside the biggest flash of lightening turned night into day. At that moment the vicar's wife from the adjacent mobile came out dressed from top to toe in yellow waterproofs, sou'wester, wellingtons, the lot.
Face to face, stranded on the mobile steps completely naked all I could say was "Great weather for ducks", as she jumped back inside. We stayed up all night drinking tea and laughing about my confrontation with the yellow peril. In those early years I didn't engage with other families on holiday My job was intense, and site visits were periods of recovery.
The Silverline was replaced by a 35' x 10' mobile followed by a 35' x 12'- 3 bedroom. The site, by then, had improved facilities of restaurant, mini supermarket, new swimming pool, entertainments stage, and sports area to gain 4* status. As I relaxed more, our social life on site increased and now we have many life-long friends.
I was elected chairman of the Mobile Home Owners Association introducing events such as "street parties" in conjunction with the Dutch Association. A Christmas dinner for thirty in June involved an unseasonal visit from Father Christmas and our French neighbours, all twelve of them, were invited to join the party for a drink, and to sing Carols. Some Christmas crackers indicated prizes which were amazingly all won by the French.
I guess they had a good time as next morning two large bouquets of flowers appeared on our doorstep with a note saying, "Merci pour cette merveilleuse soirée".
My career covered twenty-three years at New Scotland Yard, and after a forced retirement through injury, we spent extended time in Argelès. Time to reflect on experiences working in Belgravia in the 70's, the Lord Lucan mystery, meeting many celebrities, such as Ava Gardener, Tony Curtis, Christine Keeler, visiting embassies and being aware of the protocols involved.
The world is interested in the Lucan murder and it still mystifies people today. It was realised very early in the investigation that the friends and inner circle of Lucan were not being particularly helpful, promising to give their fingerprints for elimination purposes, and not turning up for the appointment. One of my tasks was to accompany the senior investigating officers when carrying out interviews of the inner circle and took their prints avoiding any delay in eliminating fingerprints found at the murder scene.
Rotation to suburbia followed, discovering what went on behind closed doors – a housewife murdered following a domestic argument, rolled up in a carpet, a husband poisoned by cyanide, the pathologist disagreeing, and dirty tricks that cost me promotion.
Inner London saw my first drugs raid followed by many more, then riots we all remember, and back to Central London with my own team of SOCO's to investigate an eclectic mix of crimes. This included "Threats to Kill" government ministers, and others of higher office.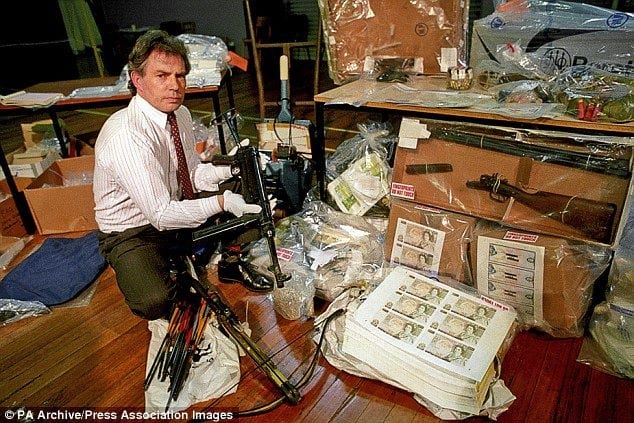 The height of my responsibility and the greatest challenge was being appointed Head of the famous Met Police Flying Squad. Known as "The Sweeney" to many though the term was never used within the Squad.
Flying Squad Officers faced armed, dangerous, experienced villains; this was not a job for the feint hearted. My team and I were civilians supporting police colleagues at the height of the Squads busiest period of all time, the early nineties. A one hundred hour plus working week was more the norm than the exception.
My team also had a presence on Scotland Yard's Central Drugs Squad, and later the South East London Regional Crime Squad supporting their investigations of blackmail, kidnapping, counterfeit currency, and gun running. Armed confrontations, high profile drugs raids including one with the SBS, armed robbery scenes or examining prisoners were a daily occurrence, and armed covert operations, almost as frequent. This was forensic and fingerprint examination at the sharp end of policing.
Before my injury, we worked with almost all the specialist squads at the Yard including the Tactical Firearms Unit. Our experience was such that we assisted the military, customs, security service, Regional Crime Squad, Drugs Squad, and Post Office Investigation.
Personal experience pre-squad involved the investigation of murders, rapes and every type of crime imaginable. Such experiences included the discovery of the possible remains of a missing woman – resulting in life threatening consequences for me. Another case involved a ghost that visited a bedroom and liked TV.
A lot to reflect on, I wrote about these experiences in the shade of the sprawling oak tree on our emplacement opposite our modern mobile home which is now akin to a bungalow. I relax with a glass of sauvignon blanc reading P-O Life under that same oak tree until I am aware of a presence and the words, "C'mon Grandad play duckies with me," a game of fishing ducks out of a small paddling pool. This is real pressure and a delightful change!