5th April to 30th September 2013
A Celebration of Mare Nostrum
By Ellen Turner Hall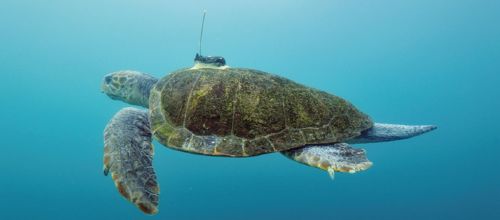 This year Argeles is host to an outdoor photographic exhibition about the Mediterranean Sea, "Mare Nostrum" to the Romans. And "our sea", too! From 5 April to 30 September 2013 you will find 105 photographs by Frédérique Larrey and Thomas Roger documenting the variety of Mediterranean life: fish and seabirds, dolphins and whales, sharks and tortoises.
The beauty of the natural environment is striking, but so is its fragility! That is the message of this, the fifth edition of "Enfants de la mer". The information panels (in English, as well as French and Catalan) point out the generosity of nature and the ingenuity of its designs. To preserve the wonders of our watery environment, we must play our part.
A walk along the seafront promenade will reveal nature in all its extravagant colours, shapes and adaptations: the European Storm Petrel walking on water, the white and yellow Fried Egg Jellyfish sheltering a school of fish, the lush green carpet of the seabed Posidonia, the surrealist rocks of Cap Creus, and the Fin Whale jumping right out of the water.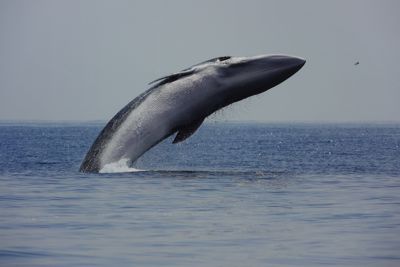 Why does the Fin Whale do it? Scientists have studied various theories. Is it a show of strength? Is it scaring away predators? Is it ridding itself of parasites? Or is it just jumping for joy?
A celebration of life. Don't miss it!