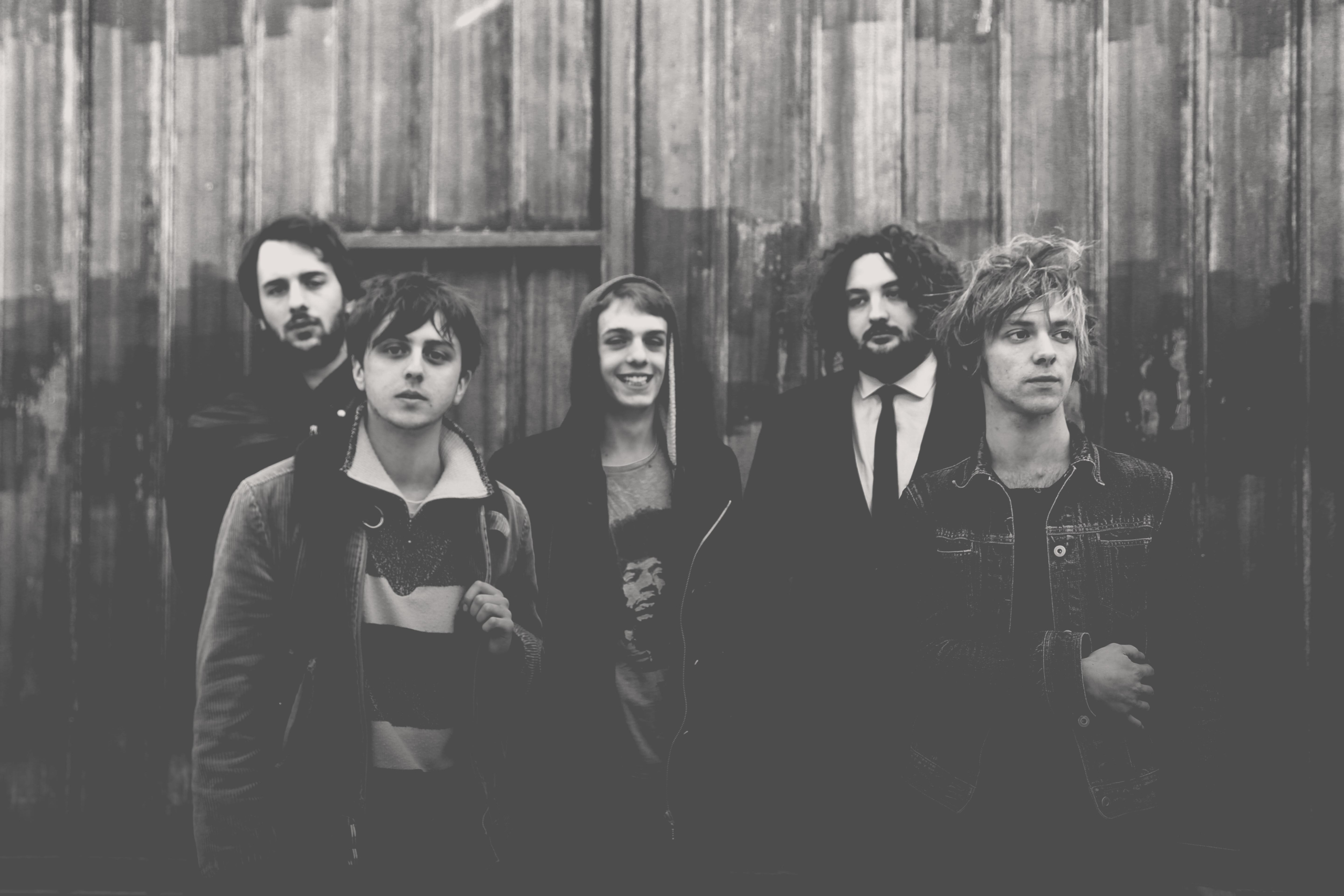 Fabulous Sheep : an intriguing name for a pop-rock quintet from Beziers and often the first question on the list during interviews… this one was no different.
Subverting the idea of blindly following the crowd (sheep), Timothée, Piero, Gabriel, Jack and Charles seek to inspire listeners to embrace their fabulous individuality ; becoming the masters of their own destiny, or the shepherd if you will.
7 years ago, school friends Timothée and Piero attended les Déferlantes as 13 year old wannabe rockstars, jostling amongst the crowd and feeling the electricity in the air. They decided there and then that music would be their future. But unlike many teenage dreams, this one endured.
With the support of family and friends, the boys recruited pals, Gabriel and Jack from lycée (college) and began gigging alongside their studies. After graduation, the four budding musicians dedicated themselves to their art, funded by 'regular' jobs on the side. As gigs became more frequent, Jack placed a call to his brother, Charles, who left an engineer's position in Paris to complete the band.
The summer is set to be a scorcher for these five youthful rockers. Already experienced performers, the band has played over 400 venues across France but 2016 sees them expanding to the to the bigger, grander festival scene. They lit up the stage at Printemps de Bourges in April and are headed to Garorock at the end of June. Their inclusion in the lineup at les Déferlantes is the result of a campaign designed to promote local artists alongside the headline acts. Via an online voting platform, music fans were asked to chose their top 5 from the vast wealth of local talent and Fabulous Sheep bagged first place with over 1000 votes.
Humbled by the support they have received, the band are honoured to be sharing the spotlight with legends such as Sir Elton John and The Offspring. Charged with opening the Pression Live stage on Friday 9th July, the guys are excited to share their music with their exisiting fan base. They are also hoping to make an explosive first impression on audience members experiencing their music for the first time. They are looking forward to firing up the crowd for subsequent artists, Raptus and Nuit; getting to know them, and other professionals, back stage. And to be performing where they first dared to dream? Well, that's truly a dream come true.