Food for Thought with Suzanne Dunaway
Butter Chicken
Well, during our lockdown I went mad for Indian cooking and plunged into dosas, puris, chapati, naan and revivals of all my recipes for various curries, including my favorite of all time, Butter Chicken. Of all the curries, I love it because it really has its own unique flavors, unlike many curries that can sometimes resemble each other because of similar spices.
And I have simplified the classic by using the chicken and marinade to begin the final curry, therefore saving loads of time and making it something you can whip up on a whim instead of waiting overnight for the ingredients to gather tastes. They will be just as tasty with my version, I promise you. If you find your sauce a bit thick, add just a touch of chicken broth or a couple of spoons of crushed tomatoes.
Fenugreek grows wild here in France and so I "borrowed" some on a walk in our hills around Collioue and planted it and now have it thriving in the garden. It is called methi and can be found at Indian spice shops or online in powder form or seeds. I use a coffee grinder for griding seeds of cumin, methi, coriander and other whole Indian spices.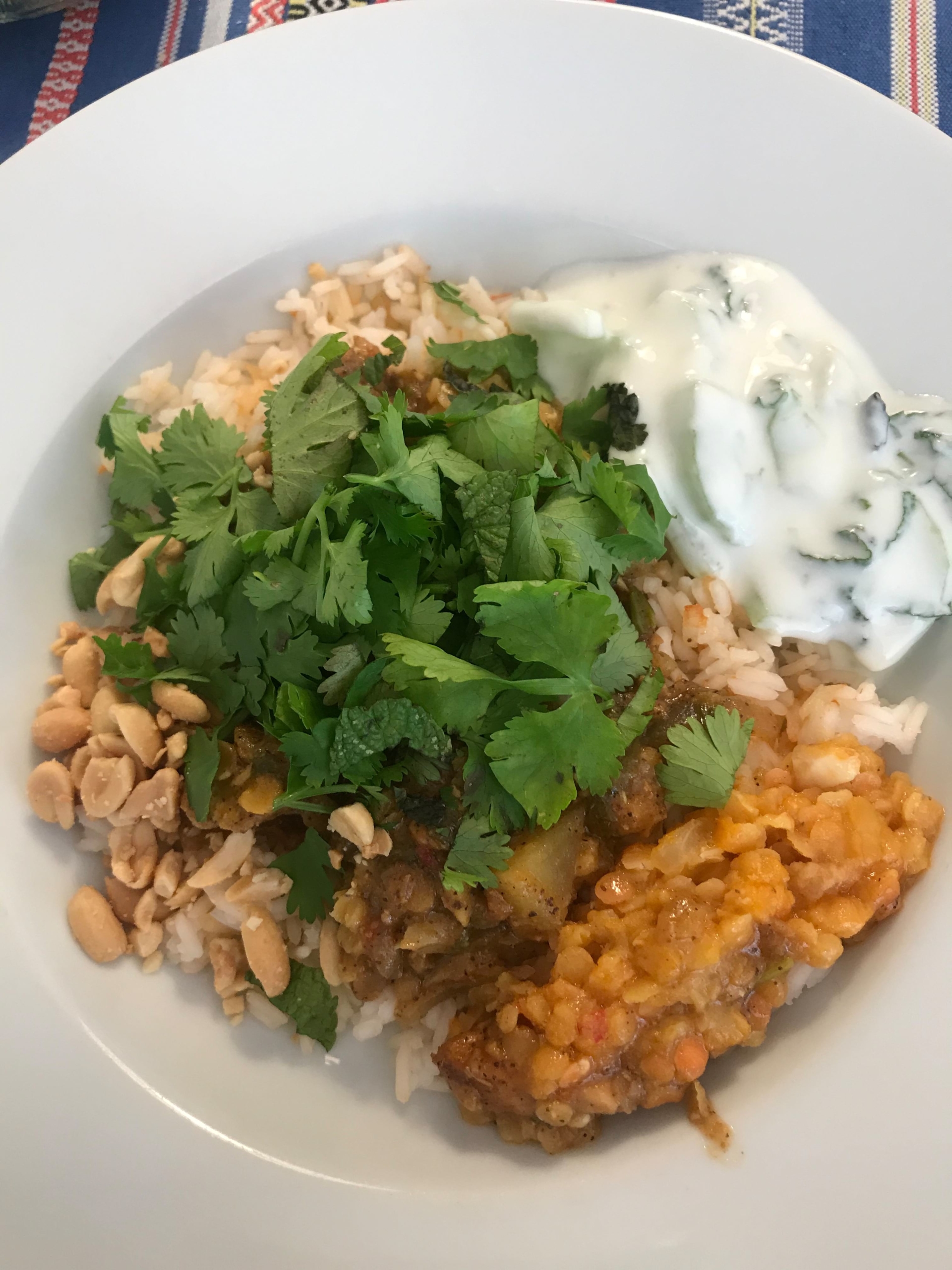 Recipe
For the chicken
Ingredients
2 large chicken breasts, cut into bite-sized pieces
Juice of a lemon
3 cloves garlic, minced
1-inch piece of ginger, grated
1 teaspoon garam masala
1 teaspoon chili powder
1 teaspoon cardamom
1 teaspoon turmeric
1 teaspoon ground coriander
1 teaspoon of fenugreek or a few fresh leaves, scissored (optional)
1 teaspoon salt
Pinch of clove
Pinch of cinnamon
Pinch of sugar
Enough Greek yogurt to cover the chicken pieces
Method
In a large bowl, mix all of the ingredients and let sit for an hour or two before assembling.
Then remove the chicken pieces from the marinade and reserve both.
For the butter sauce
Ingredients
2 tablespoons olive oil
2 tablespoons ghee (clarified butter)
1 sweet onion, chopped fine
2 cloves garlic, minced
1 sweet green or red chili pepper, minced
2 large fresh tomatoes, puréed or a good cup of any tomato sauce you like
1 tablespoon of butter
Salt to taste
Method
In a large skillet, heat the oil and ghee and sauté the onion, garlic, and chili pepper until soft. Then add the chicken pieces and sauté quickly until golden. Add the marinade and tomatoes and simmer on low heat for 30 minutes.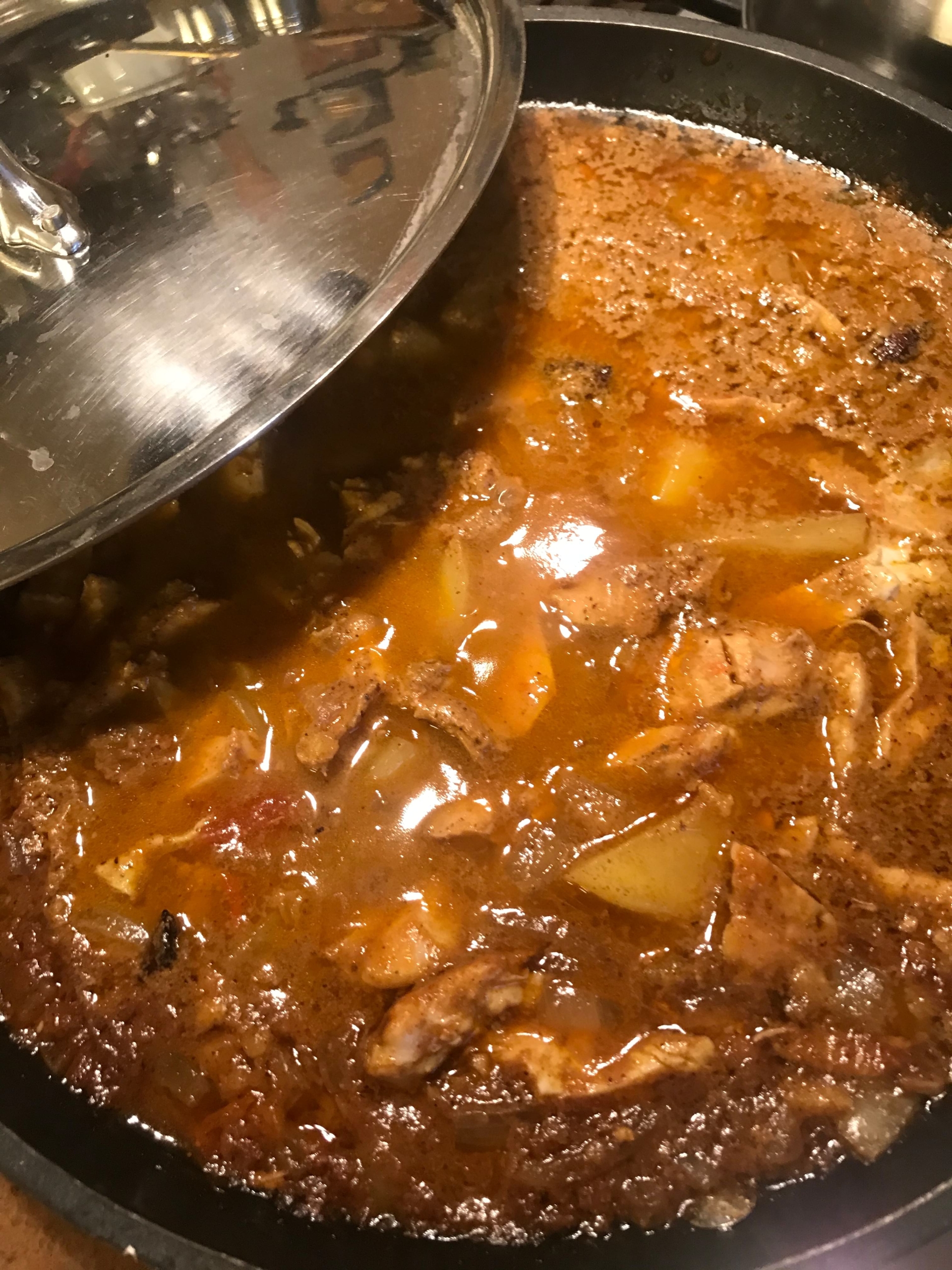 Serve over steamed rice and garnish with fresh coriander, chopped however you like to chop.
This, and all curries, may be made into amazingly delicious thick soups by using your magic wand mixer and puréeing the whole shebang. I have just puréed my Butter Chicken into a dinner soup and will serve with naan (recipe coming soon) and chopped fresh cilantro.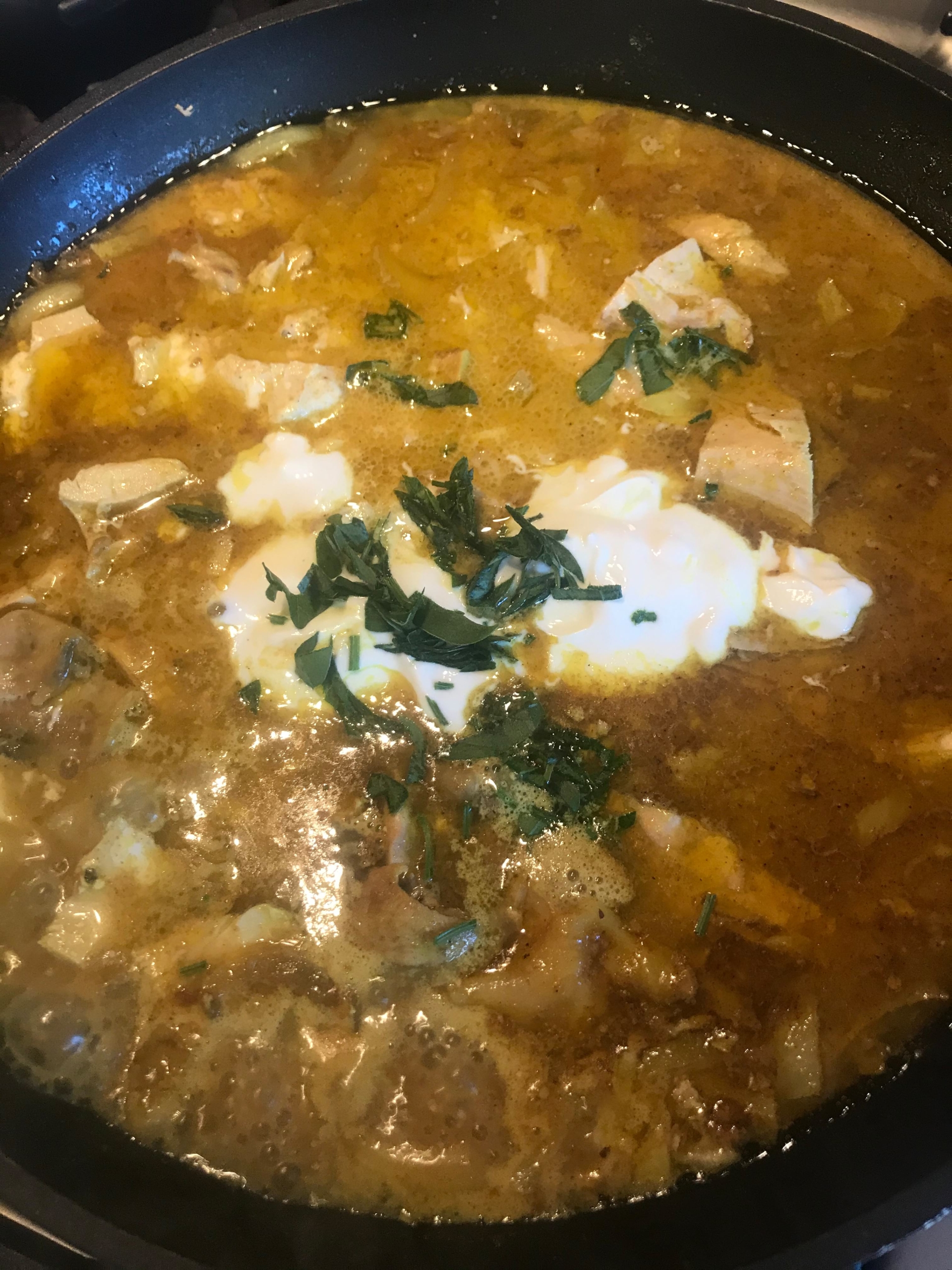 Note: You do not have to marinate the chicken and instead use it straight from the marinade into the butter sauce. Saves lots of time.
All content and recipes are copyright of Suzanne Dunaway.