Food for Thought with Suzanne Dunaway
Gazpacho with gumption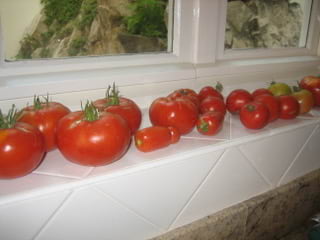 Oh, how I love a cold, lovely red or yellow cup of this soup on a hot day!
I often start with whatever turns me on in the fridge, and one day I used cooked beets that had been sprinkled with only lemon juice and salt and that was the birth of a dark purple gazpacho to join the others.
Yet another recent gazpacho was inspired with leftover potato salad, the potatoes having been dug dug out of my garden a few days ago, and because they were new, the potato salad was a bit less firm than I like it to be.
Into the bowl of a food processor it went, along with the beet juice left from steaming beets to eat cold or roasted.
I added a few things I found in the fridge and voilà —a cold lovely soup to sip (or eat with a spoon!) when the temperature is climbing (it was around 32° the other day when this soup evolved).
But first you must find really sweet organic beets and quarter them, then simmer them in salted water until tender, not too long or they will lose their flavor. Chop or slice the beets with lemon juice and salt and eat them. Then cool the broth and drink a bit for your daily vitamins, using the rest for the liquid of this soup.
(A personal view about using green peppers, as some gazpacho recipes include: I do not use peppers at all in gazpacho, but if I did, they would be red or yellow, never green. Maybe it's a childhood memory of having stuffed green peppers at a friend's house, baked way too long and soggy to boot! In this part of France, the red and green and even chocolate-colored peppers are far sweeter than any others.)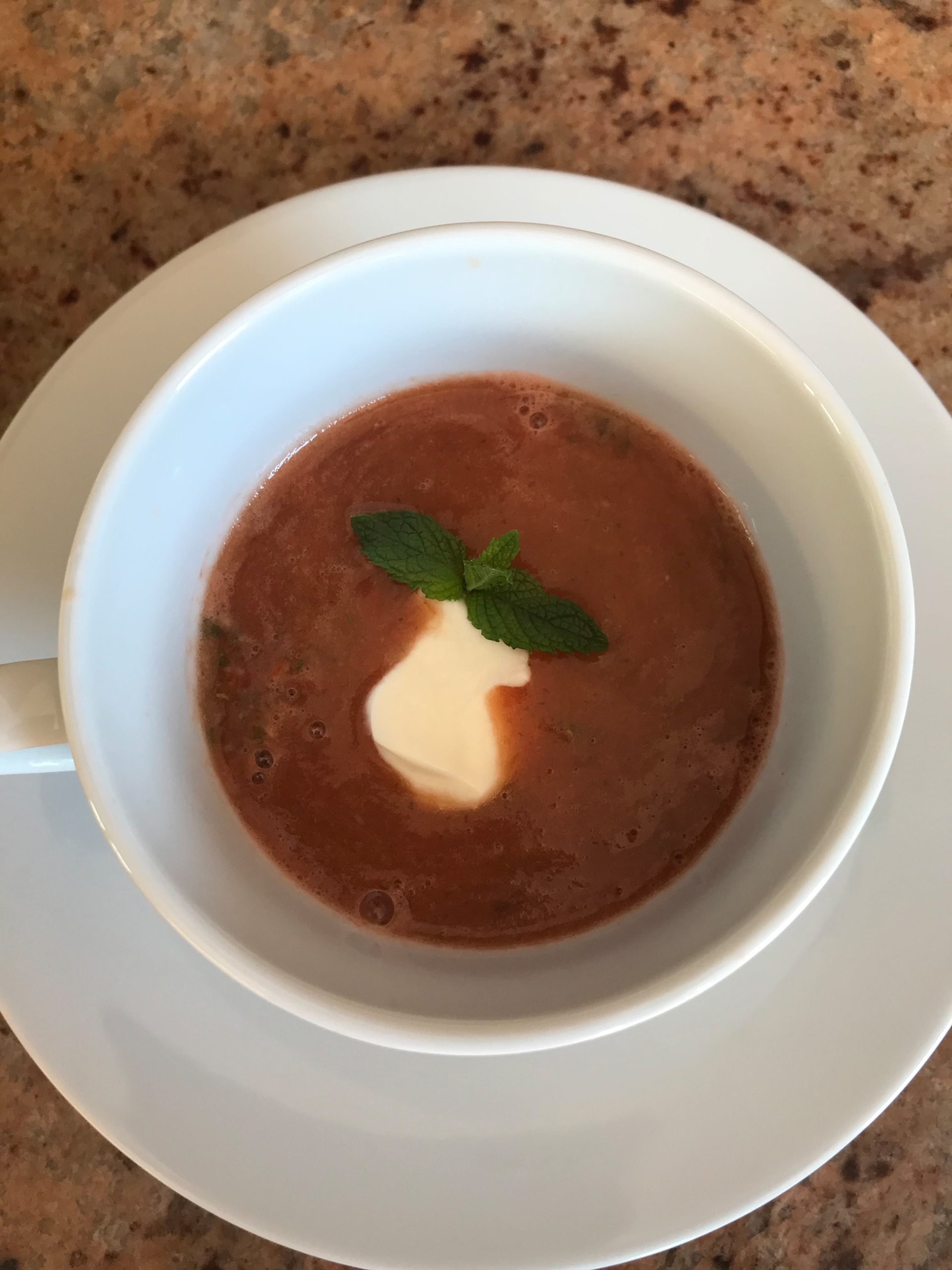 Recipe 1
Ingredients
2 cups of leftover potato salad, optional, a cooked potato, peeled and chopped will do as well
4 cups beet juice with a few beets, if you have any leftover
1 small sweet onion, chopped
1 large tomato
1 small garlic clove
1 cucumber, peeled and chopped
Large handful of fresh coriander
Juice of a lemon
Salt and pepper to taste
Method
In the bowl of a food processor, put all of the ingredients and pulse until very smooth.
Serve cold with croutons or a dollop of yogurt or crumbled feta cheese in each dish.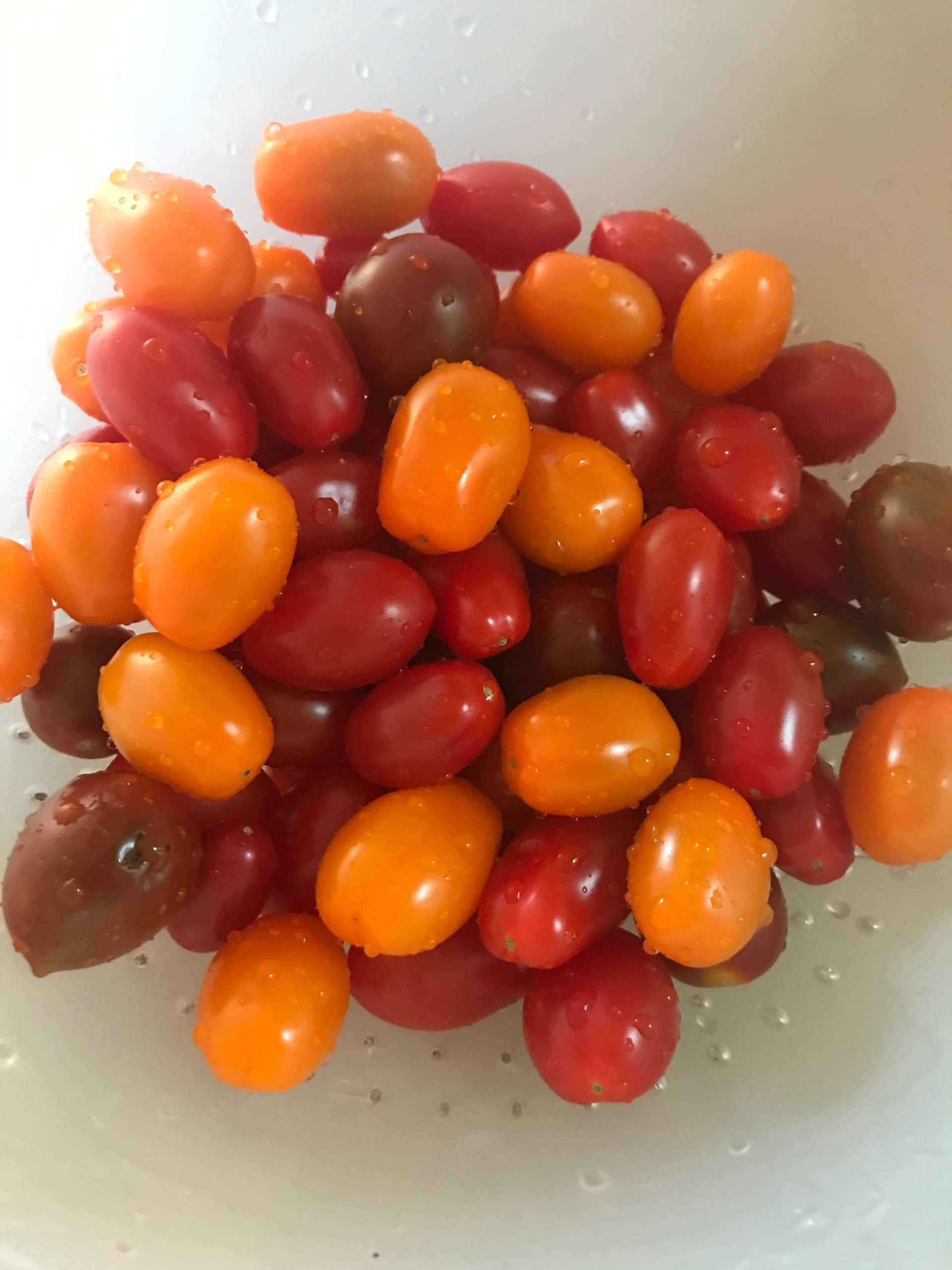 Recipe 2
If you wish a more classic gazpacho, minus beets, this is infallible and, when strained, becomes an elegant, silky smooth entrée for a summer meal. The strained vegetables may be used on bruschetta. I use the lovely pain compagne from our local boulangerie, even if I am a baker myself. Or make bruschetta with your own split and toasted focaccia!
Ingredients
4 ripe tomatoes, any kind, cut in quarters (Yellow ones make a lovely gazpacho of a different color)
1 clove garlic (the fresh garlic season is now and it is delicious raw, without being harsh)
1 long Persian cucumber or 2 medium ones, chopped coarse
1 large sweet onion, chopped coarse
1 bunch fresh coriander
Basil leaves, if you wish, but only a few
2 teaspoons of red wine vinegar
¼ cup extra virgin olive oil
Juice of a lemon
Salt, pepper, and a pinch of espelette pepper if you wish more zing
Method
In the bowl of a food processor, put all of the ingredients and whiz until very smooth. A hand mixer may be used, as always, if a processor is not available.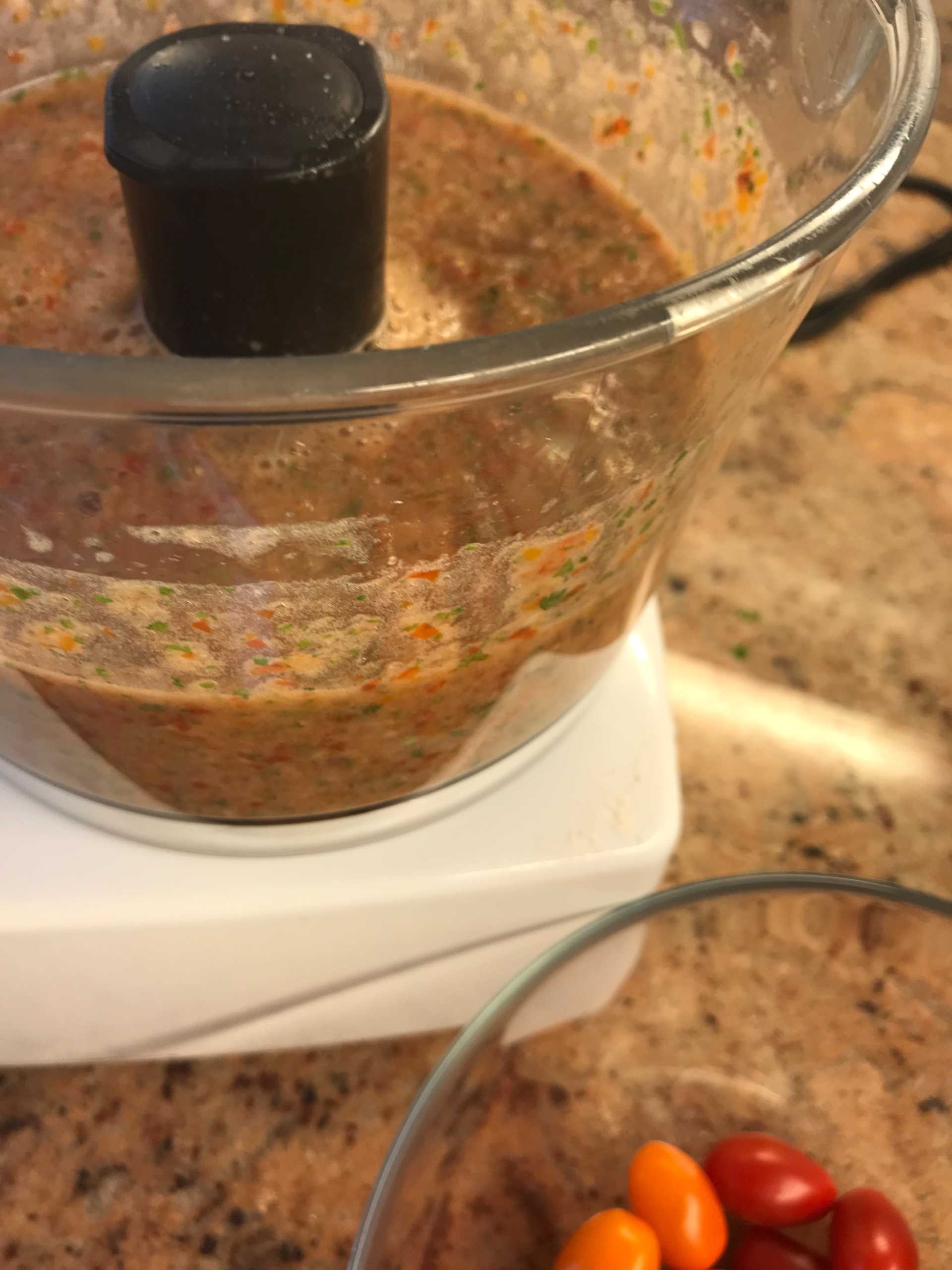 NOTE: A handful of grilled almonds and a small commercial toast or a slice of very toasted bread turns this gazpacho into the wonderful soup of Andalucia: Salmorejo.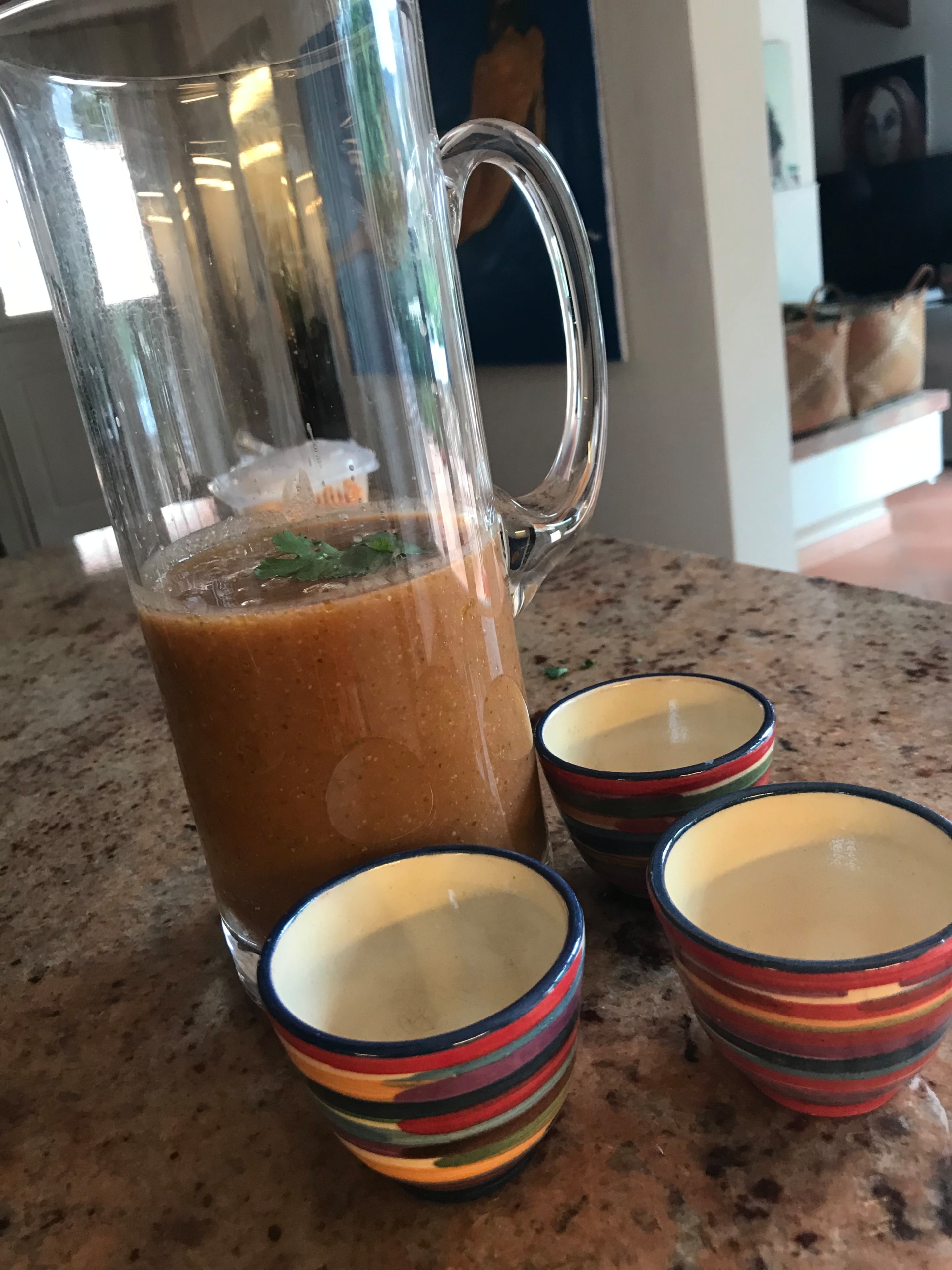 All content and recipes are copyright of Suzanne Dunaway.