Get out and about in the Vignobles de Terrassous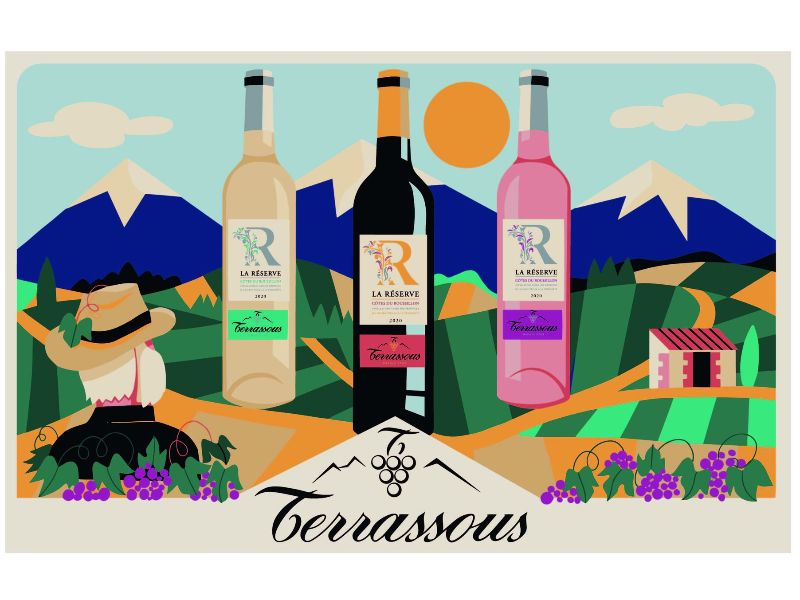 We love summertime in the P-O: the flowers are blooming, the sun is shining and the whole region seems to come alive again, with events and entertainment every which way you look.
We all know that the P-O is a wine haven with bottles to suit all palettes and budgets…. but did you know, one of our local wine domains, les Vignobles de Terrassous, is breaking new ground, having been awarded the very first "oenorandonnée" (wine walking) label in the département.
Yup, that's right, you can claim you're doing sport, all the while supping your favourite tipple… pass us our boots!
Oenorandonnée
The label is awarded by the Fédération française de randonnée (the French hiking federation) to circular hikes that set off and arrive back at a wine cellar.
The region's one and only labelled circuit starts (and ends!) at the Cave de Terrats, ideally situated in the the middle of the vineyards in the heart of the Aspres.
Classed as easy to moderate, it's a 2 hour circuit covering 7.7km with a gentle 185m of altitude change. The path is clearly marked with yellow and white markers.
Pick up a free, English-language guide from the Thuir Office de Tourisme (or download it by clicking the image below), complete with map, practical information and interesting insights to what you can see along the way.

What else is on offer?
Les Vignobles de Terrassous is a cooperative of wine-producers, cultivating nearly 800 hectares of vines in the Aspres area of the region.
Although "Aspres" means "poor" or "arid" in Catalan, these winemakers combine ancestral know-how with modern winemaking techniques, to produce an astonishing array of great tasting plonk.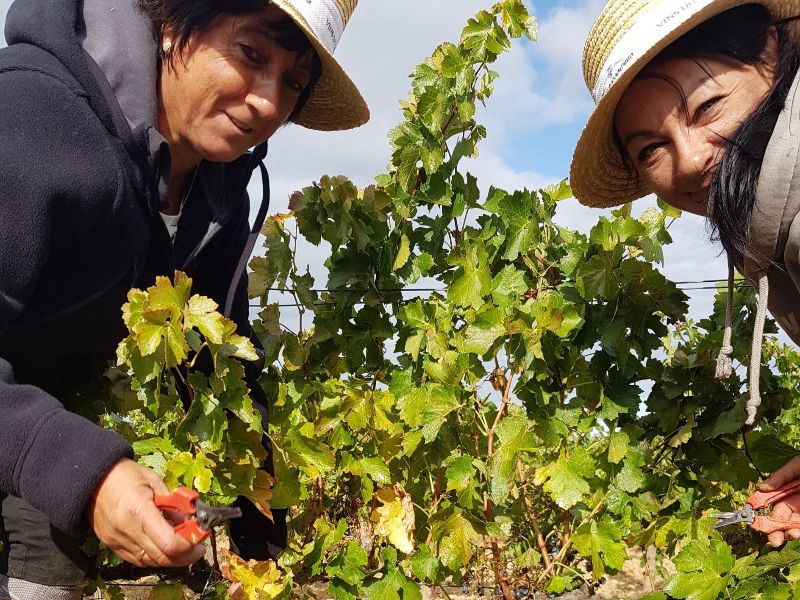 Discover the work, and legends, behind the bottles with a number of different visits and events throughout July and August:
Visite de Chai, Cave de Fourques – visit the chai vats and taste an exceptional old Rivesaltes ambré
Tuesday – Saturday, 11am
2€, reservations required
Visite du Vignoble, Cave de Fourques – guided tour of the vineyard with wine tasting
Tuesdays, 6pm
8€
Apéro chai, Cave de Fourques – kick off the weekend with an apéro with the local winemakers
Fridays, 7pm
5€ (1 glass of Terrassous wine + 1 plate of tapas)
Panier gourmand, Cave de Fourques – work up an appetite (and a thirst!) with a walk through the vineyards. The winemakers will meet you halfway with a picnic and a bottle.
10€, reservations required
Points of sale
Cave de Terrats
Tel: 04 68 53 02 50
Address: 46 avenue des Corbières, 66300 Terrats
Monday to Saturday
9am – 12pm / 2.30pm – 7pm
Cave de Fourques
Tel: 04 68 38 89 65
Address: 1 bis rue du Taste Vin, 66300 Fourques
Monday to Saturday
8.30am – 12.30pm
Cave de Céret
Tel: 04 68 09 71 07
Address: 8 avenue des Aspres , 66400 Céret
Monday
10am – 12.30pm / 3pm – 7pm
Tuesday to Saturday
9.30am – 12.30pm / 3pm – 7pm
Cave de Thuir
Tel: 04 68 53 34 10
Address: 1063 avenue de la Méditerranée (rond point), 66300 Thuir
Monday to Saturday
9am – 12.30pm / 3.30pm – 7pm

General contact
Email: caveterrassous@gmail.com
Website: www.terrassous.com/en/