Herbs, Spices and Oils
(Les herbes et les épices)
Brush up on your herbs, spices and oils vocabulary in French with our handy glossary of herbs, oils and spices…and a delicious almond recipe to spice up your apéro.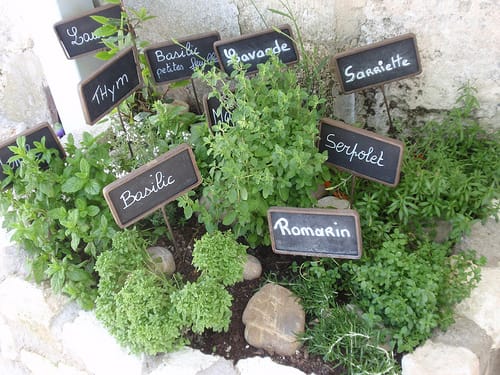 aneth – dill
basilic – basil
cannelle – cinnamon
ciboulette – chive
clou de girofle – clove
coriandre – coriander
cresson – watercress
curcuma – turmeric
estragon – tarragon
fenouil – fennel
genièvre – juniper berry
laurier – bay leaves
menthe – mint
noix de muscade – nutmeg
oseille – sorrel
romarin – rosemary
persil – parsley
sauge – sage
thym – thyme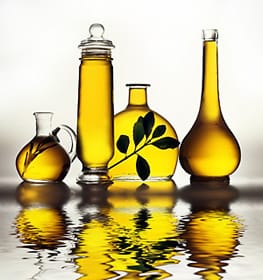 Huile……
…végétale – vegetable
…d'arachide – peanut oil
…de tournesol – sunflower oil
…de noix – walnut oil
…de ricin – castor oil
…d'amande – almond oil
…d'olive – olive oil
…de colza – rapeseed oil
…de sésame – sesame oil
A simple recipe for spicy cayenne and rosemary almonds
South of France almonds are at home on any hors d'oeuvres plate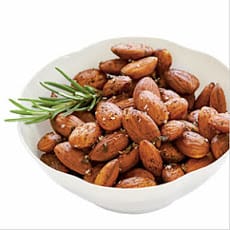 This spicy cayenne and rosemary recipe pairs nicely with a peach kir royaux aperitif.
Prep Time: 5 minutes
Cook Time: 15 minutes
Total Time: 20 minutes
Ingredients:
3 tablespoons butter
2 teaspoons dried rosemary, crushed
¾ teaspoon salt
¼ teaspoon cayenne pepper
2 cups raw almonds
Preparation:
Preheat oven to 350 degrees. Using a baking sheet with a lip, melt butter. Mix seasoning into the butter, and then toss in almonds. Bake seasoned nuts for about 10-12 minutes, stirring once, until toasted and fragrant. Remove from heat and serve warm or at room temperature.