Tapas doesn't have to be savoury.
Here's a new take on an almond dish. Adding cinnamon gives a warming and comforting feeling whilst eating them. If you'd like them hot add 1/2 to 1 teaspoon of chilli powder.
Take care with boiling sugar. The use of a rolling pin in the final stage allows lots of opportunities for kitchen humour!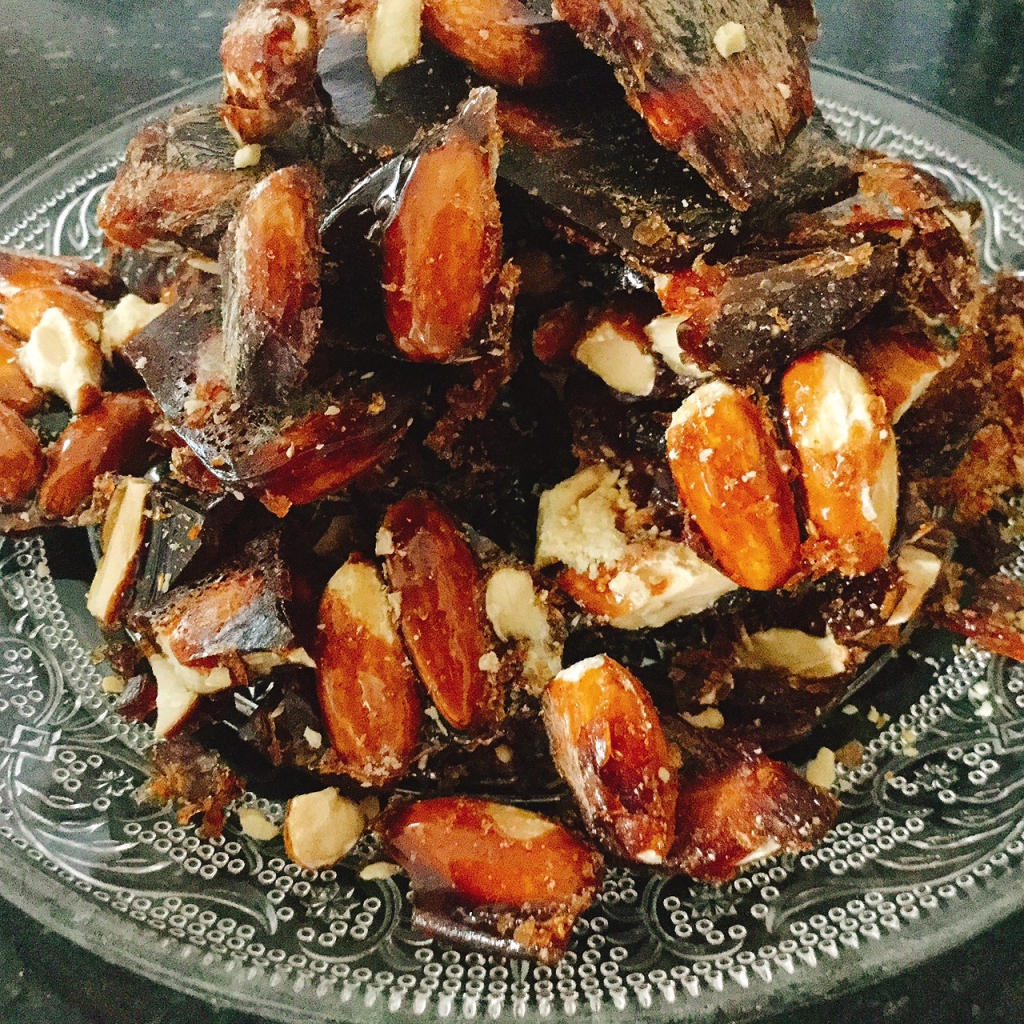 Serves 3-4
Ingredients

250ml of almonds (skinless or with skins)

250ml caster sugar

250ml water

1 tsp of cinnamon
Method
1. Add the ingredients to a medium sized, heavy based pan.
2. Bring to the boil for 15 minutes. During this time the water evaporates and a caramel sauce forms. Watch the pan constantly, stirring all the time until the crystallisation point is reached. Take care because it's easy to burn the sugar syrup.
3. Pour onto grease proof paper, separate the almonds and allow to cool.
4. Using a rolling pin bash the cooled mixture.
5. Eat.