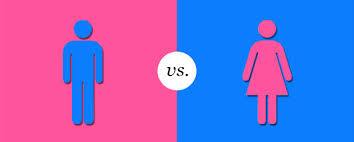 I have often been called a proper little Madame, and that was well before I became a real one!
In fact, until the French Revolution, Madame, (my Lady, equivalent to Monsieur, my Lord) was mainly used to address the bourgeoisie, whilst Mademoiselle, (my Damsel) was the form of address used for both younger and older 'common' ladies.
Young, unmarried men were addressed as 'damoiseau', which translates roughly as squire, but this disappeared from common usage over a century ago.
In 1690, a dictionary defined Mademoiselle as a 'name given to all girls who are not married, provided they are not 'the dregs of the people, or daughters of Artisans'. Perish the thought that we might feel obliged to even converse with the dregs of the people – or worse, artisans!!
Anyway, as we know, the Revolution wasn't the best time to be boasting about one's noble origins, and it was at this defining point in French history, that Madame came simply to refer to a married lady and Mademoiselle an unmarried lady.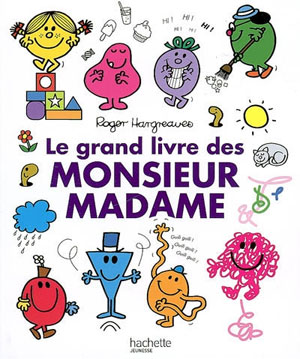 In 2014, French Prime Minister François Fillon directed Prefectures to remove discriminatory and inflammatory vocabulary such as 'nom de jeune fille' (maiden name) or nom d'épouse (married name) from official documents and the title Mademoiselle still hangs in the balance. Men are never asked to state their marital status. Why should women?
Maiden name boxes are now deemed politically incorrect and an 'intrusion into women's private life'. For economy's sake of course, old forms will continue to be used until supplies run out.
However, here we are, many years later, and despite the '#MeToo' hashtag which spread across borders and social media like wild fire, many official forms remain the same. Although President Emmanuel Macron and his gender balanced cabinet have certainly been working to rid France of its 'macho culture' , maybe c'est la France, c'est la vie!
And for linguists amongst you, and those struggling to make sense of the French language on a daily basis, you might be delighted to know that, even as we speak, the militants of the linguistic and feminist struggle are busy sending out petitions proposing a total neutering of the language by abolishing masculine and feminine agreements!
And pigs might fly!
The Academie Francaise, upholder and defender of the French language is not so delighted. Nor is the Académie happy to see that many traditionally masculine nouns are now being used in the feminine too. It is now acceptable to talk of 'une avocate', 'une doctoresse', 'une banquière' – but Madame LE President remains stubbornly masculine. Maybe when the French elect a lady president?
There can be no doubt that the french language is a little 'male' heavy. In fact, the masculine form of adjectives grammatically trumps all. If one small man and 5,000 buxom wenches were stranded on a dessert island, they would still be described collectively as 'gros', the masculine adjective, and not 'grosses' in the feminine.
Not surprising really when you learn that grammaticians who helped set the gender rules for modern french in the 17th century, said; "The male is the most noble, he must prevail whenever masculine and feminine appear in the same sentence". Yeah, right!
Well, personally I like having doors opened for me, I enjoy being treated like a lady, (when it suits me) and I'm proud of my hard earned 'Little Madame' status. But that's just me!
We asked some french friends how important it was to be addressed by the correct term