E
Josep- a moving account of Spanish refugees in France
Josep is a 74-minute animated film inspired by the life and work of Josep Bartolí, anti-Franco fighter and cartoonist, exiled in France during the Retirada.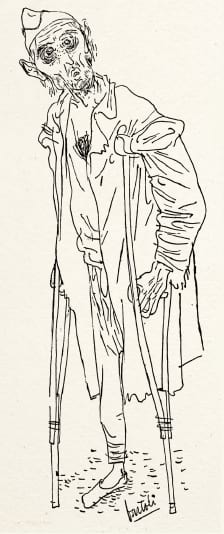 Producer, Aurel, discovered the work of Josep Bartolí completely by chance, wandering, bored, along the aisles of a book fair.
The cover of the book that Georges Bartolí dedicated to his uncle, Josep, showed the sketch of a Spanish Republican slumped on his crutches, half-man, half-corpse.
Aurel realised that this drawing could only be the work of a brilliant draftsman, and was amazed to discover the talent was replicated on on every page.
The rich political illustrations overflowed with detail and poignant meaning; criticising power, the state, religion, the cowardice of international leaders.
The force of Bartolí's pencil struck a serious blow and pushed Aurel to bear witness to the horrific events, so little known from recent history.
Synopsis
February 1939. Completely overwhelmed by the flood of Republicans fleeing Franco's dictatorship, the French government imprisons these Spaniards in concentration camps where many of them will perish from lack of care and food.
In one of these camps, two men, separated by barbed wire, became friends. One is a gendarme, the other is Josep Bartolí (Barcelona 1910 – New York 1995).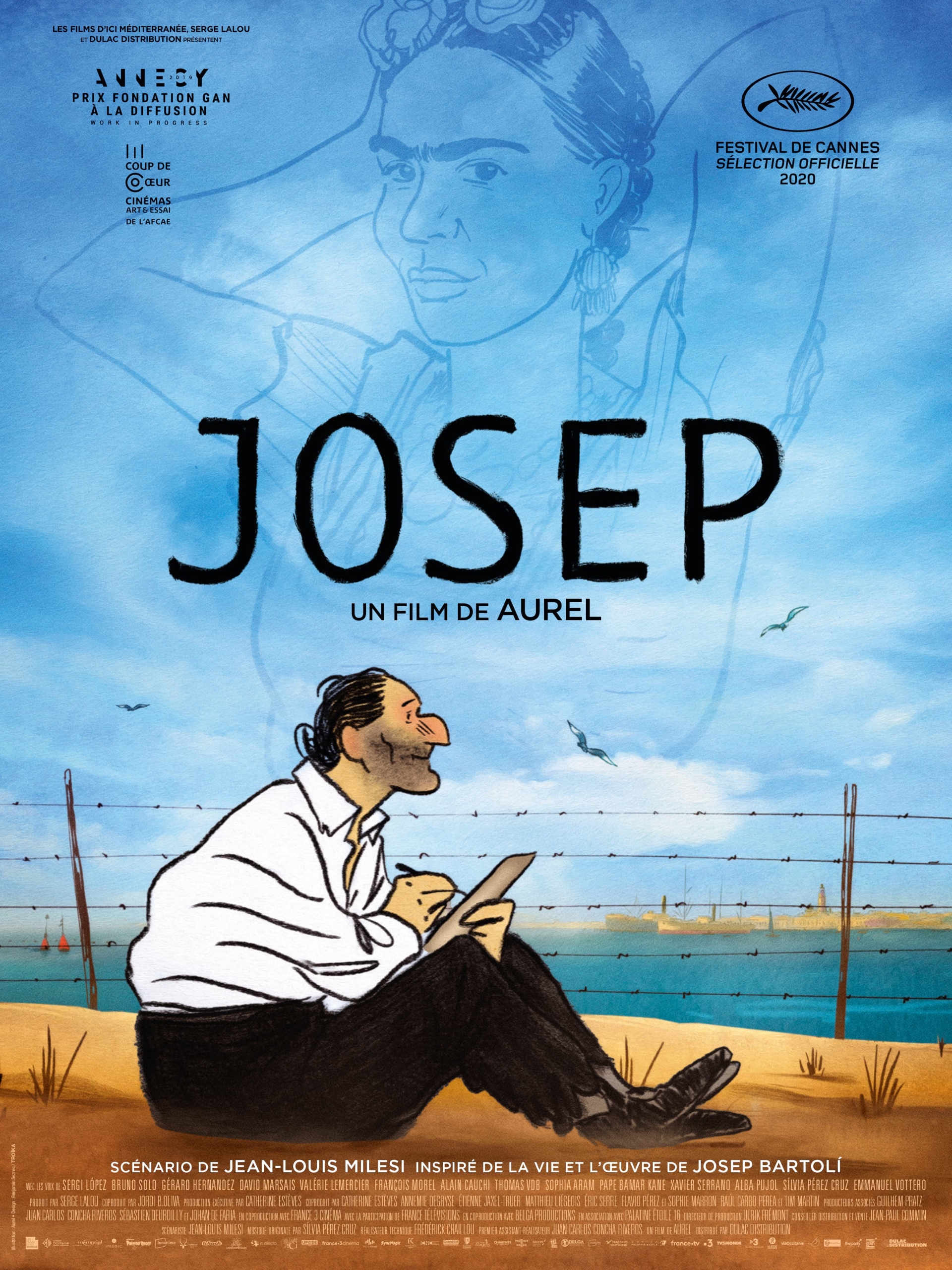 Watch online
Rent/buy the film, with English subtitles, by subscribing to BFI Player.
Catch the free showing of the film at the médiathèque de Saint Estève on Friday 4th February 2022, at 18h followed by a debate/discussion with staff from the Memorial de Rivesaltes and/or visit the Memorial to see their permanent exhibition 'Josep Bartolí. Les couleurs de l'exil'.
Josep Bartolí
Josep Bartolí never publicly revealed much about his experience of the war but producers discovered that he fought to the bitter end through a series of fiery letters between him and his lover, Frida Khalo.
These letters also revealed his loathing of Dalí, who had praised Franco's military coup d'état and defended the dictator's severe repression following the defeat of the Republic.
If he had not left behind him a few drawings, a few caricatures of his horrific stay in the French concentration camps, Josep Bartolí would have remained just another anonymous fighter among thousands of other nameless, faceless heroes who sacrificed their lives in the name of freedom.
Test your French with this short (4 minute) documentary