Out for the Day in Casenoves
Across the bridge from Ille sur Têt, on the road to Belesta, along a small road on the left running along by the river, lies the ruined village of Casenoves, ('new houses' in Catalan).
Continue along the road until a sign informs you that have almost reached the XI century chapel of St Sauveur, once home to some of the oldest frescoes in Europe, sold off by the mayor and town council for a pittance in the '50s in a shady deal, but now mostly housed in the hospice in Ille.
Clamber over rocks to arrive at this chapel, surrounded by ancient olive groves, the remains of the village and a tall imposing square tower.
Abandoned since 1644 due to plague and border skirmishes between France and Spain, the little village lies in ruins, with only ghosts of time gone by to whisper stories of its passing.
Over the centuries, these tranquil ruins have been the inspiration for poets and artists.
Joseph Sébastià Pons, Catalan poet and close friend of Aristide Maillol wrote "J'ai fait de Casenoves ma promenade favorite. Nul n'est plus cher que ce village en ruine".
Designer and artist, Charles Rennie Mackintosh, painted several of his works around Ille sur Têt, (where he and his wife lived "for eight shillings a day, wine included"), inspired by walks to the abandoned village amidst olive and peach trees and vines.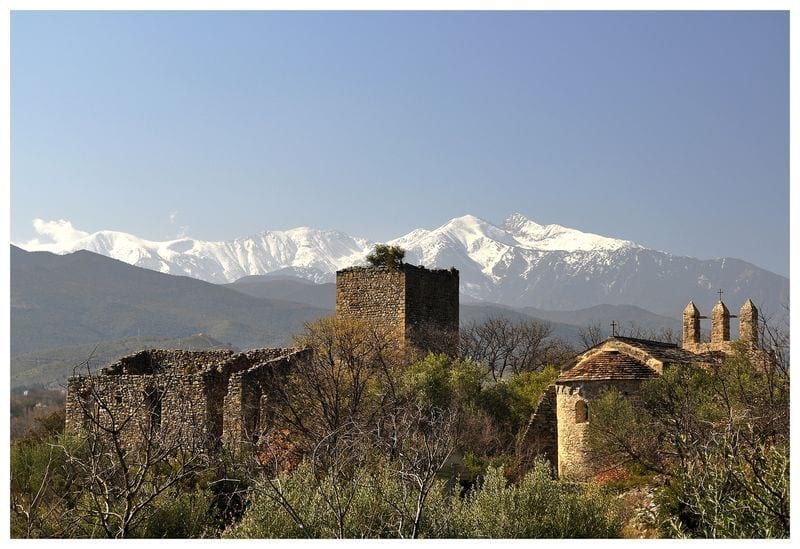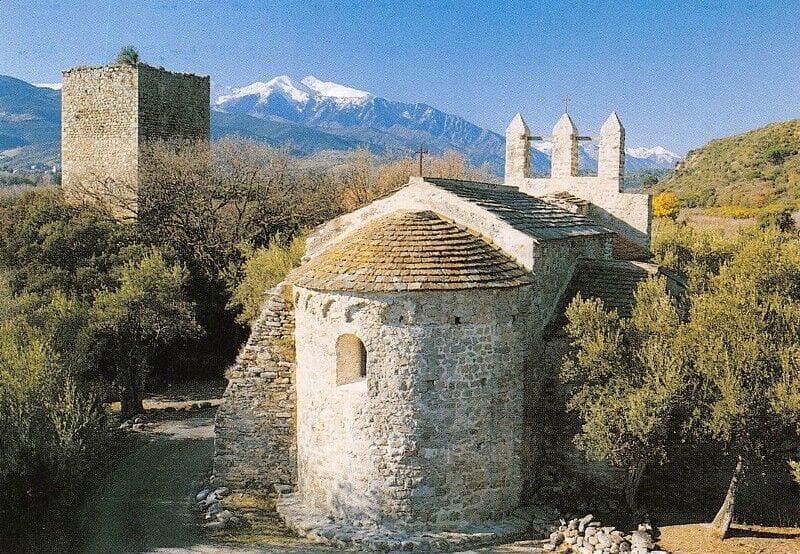 Take a picnic and enjoy the peaceful surroundings or book a table at local restaurant, La Table de Mai Ly 04 68 28 70 43 for excellent Vietnamese and Asian cuisine