Many towns and villages of the Pyrénées-Orientales have a street or a school named after Louis Torcatis.
Louis Torcatis was a primary school teacher, born in Tautavel in 1904.
Called up in 1939 to fight in Eastern France, he was captured and put on a transport to Germany. Cutting a board out of the floor of the train, he escaped and returned to his former life as a teacher. It didn't take him long to join the local resistance, haunted by the faces of dead or imprisoned brothers-in-arms.
Torcatis joined the French Resistance, first under the pseudonym 'Torreilles', then Bouloc, and became head of the secret army of Languedoc Roussillon.
Hunted by both the police and the Gestapo, he was betrayed and ambushed in May 1944, at Carmaux in the Tarn.
Although mortally wounded and left for dead, he managed nevertheless to drag himself back to his waiting men and warn them of the dangers ahead.
His last words are recorded as « Résistez, je meurs pour la France »
His funeral took place three weeks before the Normandy landings, attended by thousands including all the local maquis down from the mountains, their weapons barely concealed under their clothes. The crowd sung the Marseillaise as the service paid tribute to this fallen hero.
He is buried in the family tomb in Pia.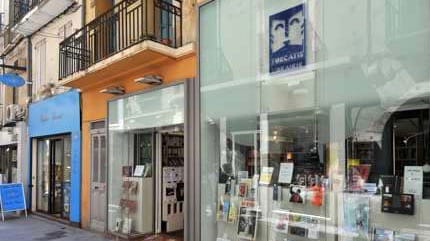 His widow went on to create the Tourcatis bookshop in Perpignan, still open today.