Out for the Day… in Eyne, the Valley of Flowers
Need a tonic? How about fresh mountain air, kaleidoscopes of wild flowers, serene mouflon and shy izzards grazing, bubbling water features, bumblebees, butterflies and beetles, maybe even a little late snow?
You need a day out in the Nature Reserve of the Valley of Eyne, its nickname of Valley of Flowers well deserved and popular with botanists for its floral diversity.
PLEASE NOTE THAT DOGS ARE NOT ALLOWED INSIDE THE NATURE RESERVE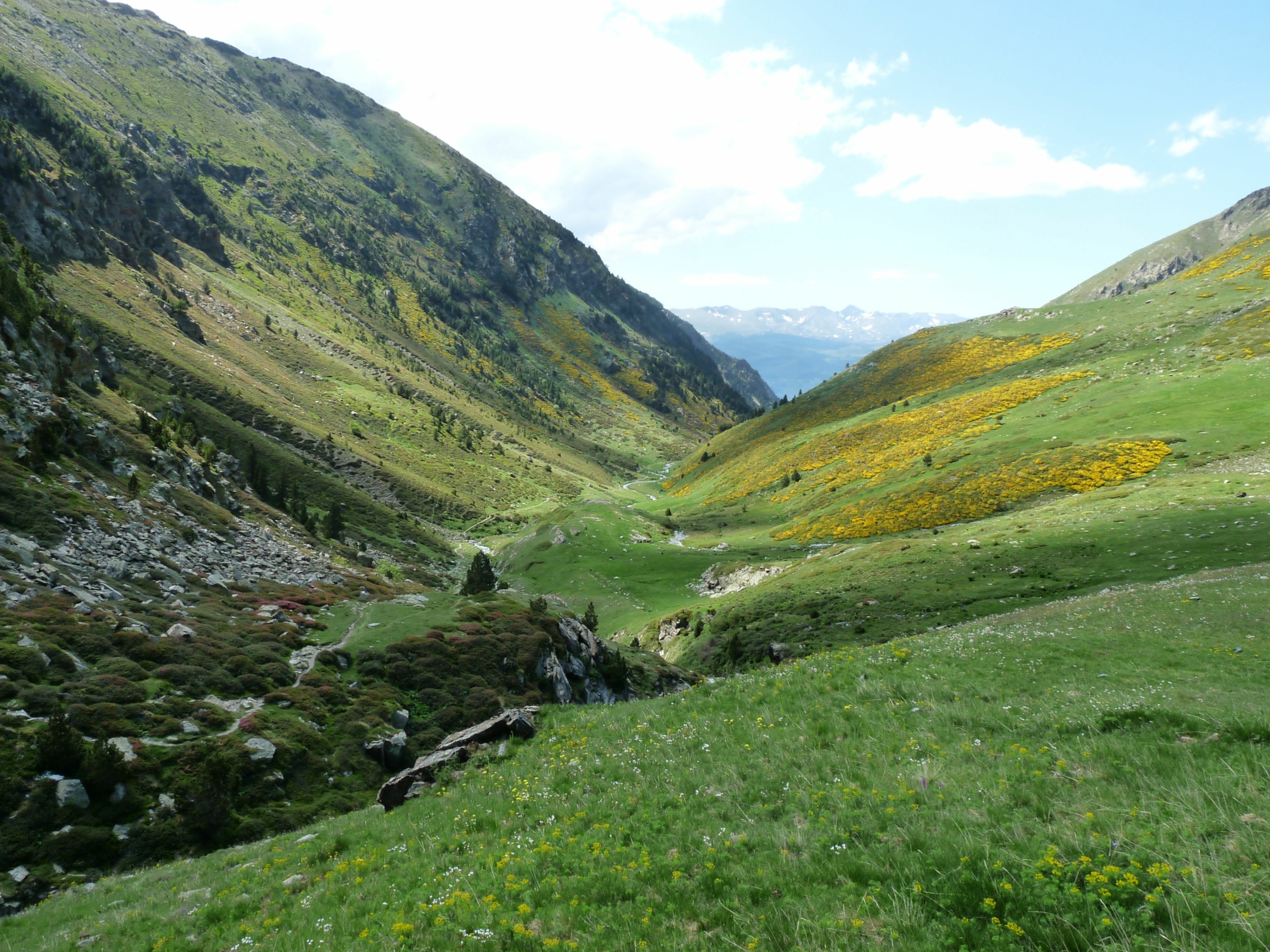 Put a reminder in your diary to visit this charming valley from June to August, when it is at its most enchanting.
Wander amidst alpine flowers in the springy grass; bright yellow adonis, lupins, rhododendrons, martagon lilies, roses, crocuses (croci?)…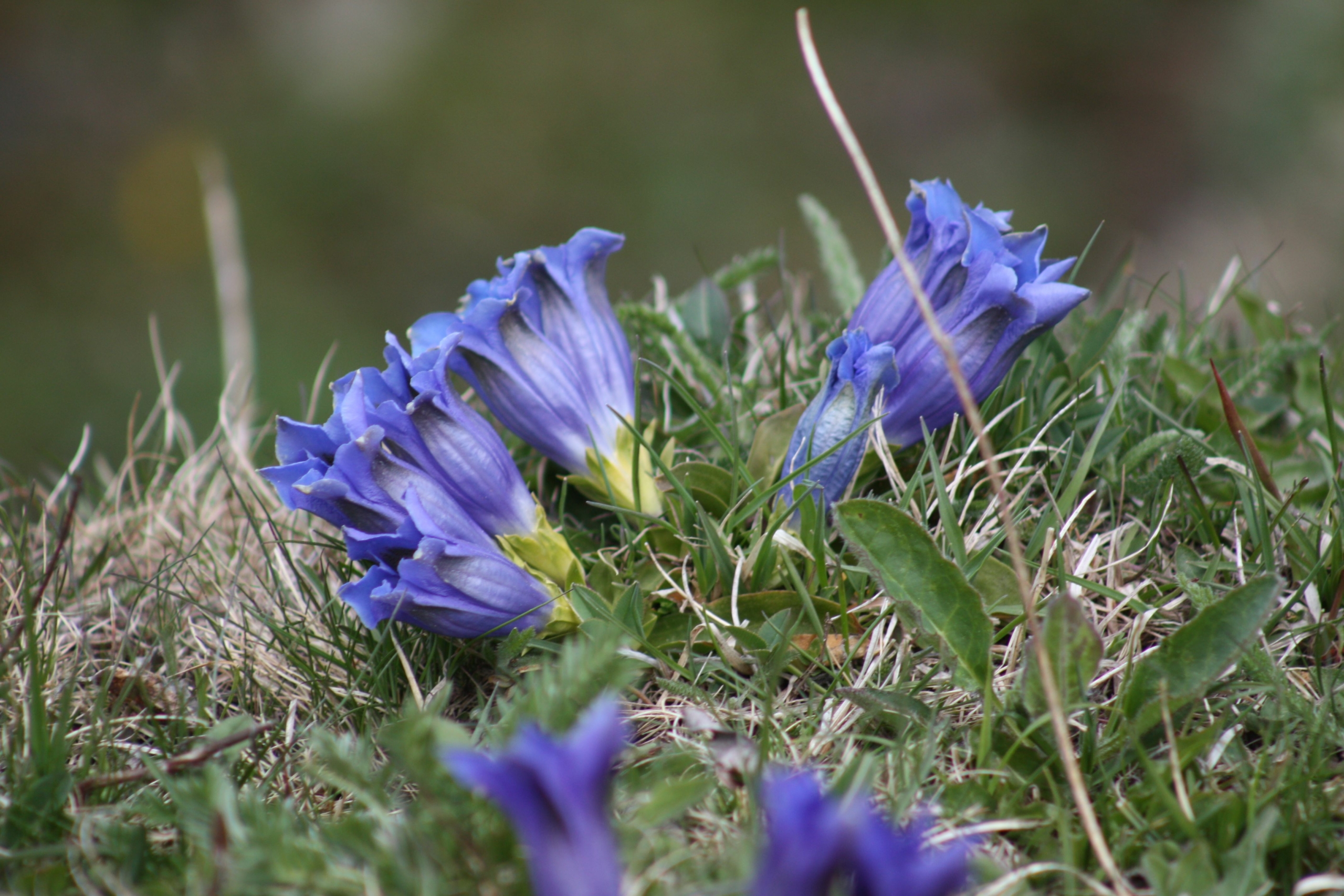 Skip through meadows of daffodils, forget-me-nots, blueberries, dazzling blue gentians, buttercups, pale primrose alpine anemones, wild narcissi, golden kingcups, delight in the bright and fragile beauty of more than sixty species of butterflies.
Here you will also find the largest concentration of bumblebees in the world, with at least 33 species out of 42 known in the whole of France!
Many of the flowers are rare and unique, appearing on the national list of protected species, such as Botrichium simplex, a very small and rare wetland fern, the beautiful Felwort, or the butterwort, carnivorous plant trapping insects thanks to its sticky leaves.
The Nature reserve is a protected area. No dogs, no fires of course and PLEASE DON'T PICK THE FLOWERS.
To get there, take the N116 to Mont Louis and follow signs to Saillagousse turning off to Eyne. Drive straight through the village till you come to a well-marked parking place with a small hut and map of walks.
Maison de la Vallée d'Eyne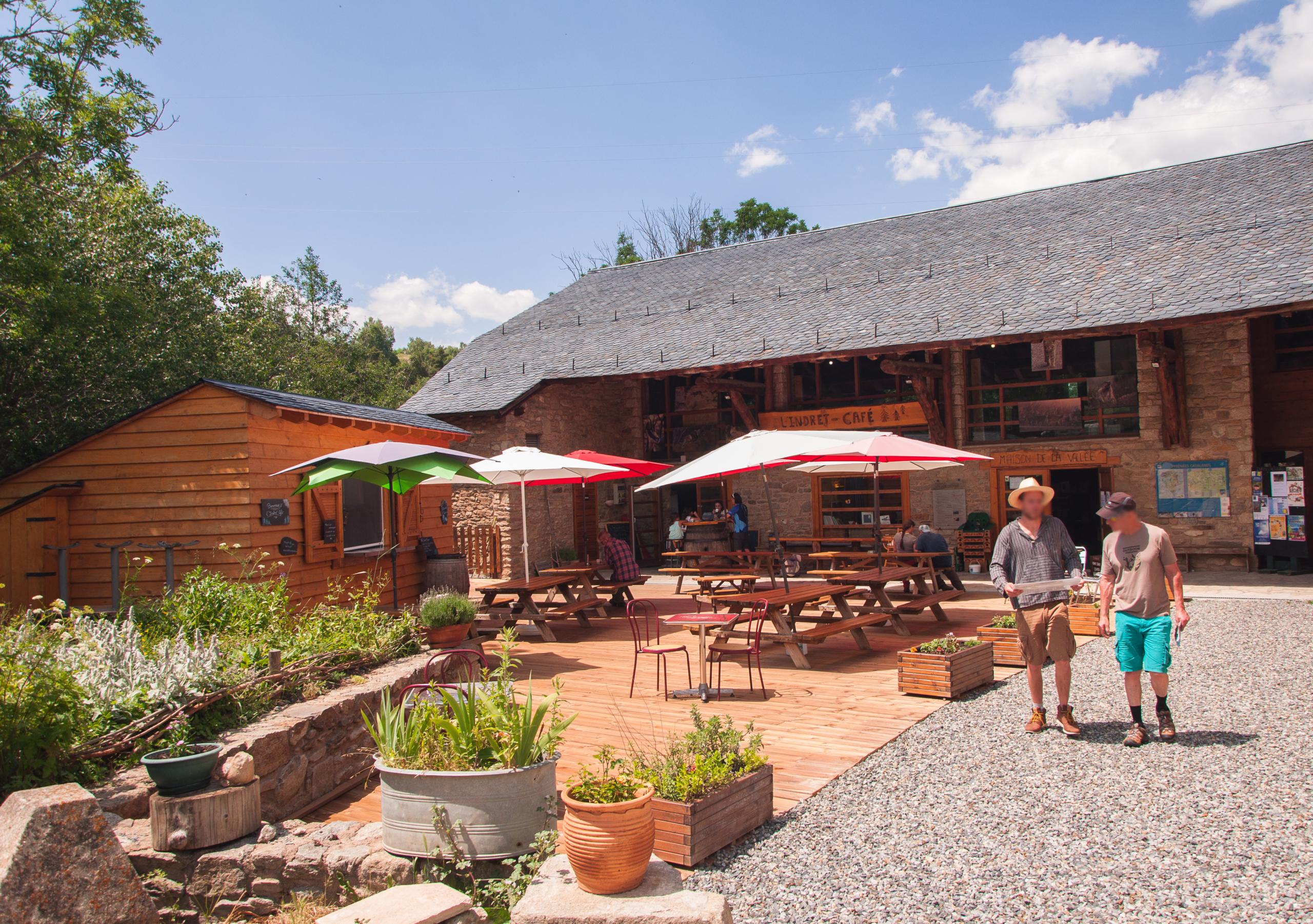 Start your visit by popping into the Maison de la Vallée d'Eyne, where you will find maps, local produce, and all the information you need on guided walks, local plants (edible, poisonous, medicinal….) local birds and wildlife….. From June to September, you can also visit the fabulous botanical garden, representing the floral diversity of the valley.
The footpath starts off through pastures full of meadow flowers, and continues through a pine forest. Emerging from the forest, the path widens amidst ancient rock landslides with trickling tributaries as the river runs close to the path.
Set off up the valley, past tumbling mountain streams, the scents of spring flowers drawing you further up. Tread softly through a pine forest, emerging on a wider path amidst ancient rock landslides with trickling tributaries as the river runs close to the path.
Keep your eyes peeled for mouflons, isards, the bearded and griffin vulture looking for updrafts, the snow vole, the water shrew, or a marmot sentinel guarding its warren.
It's also a corridor route for migrating birds so don't forget your binoculars.
Look out too for rock ptarmingans, medium sized game birds which move silently about thanks to their snowshoe-shaped feet and their grey stone camouflage in summer, turning snow-white in winter.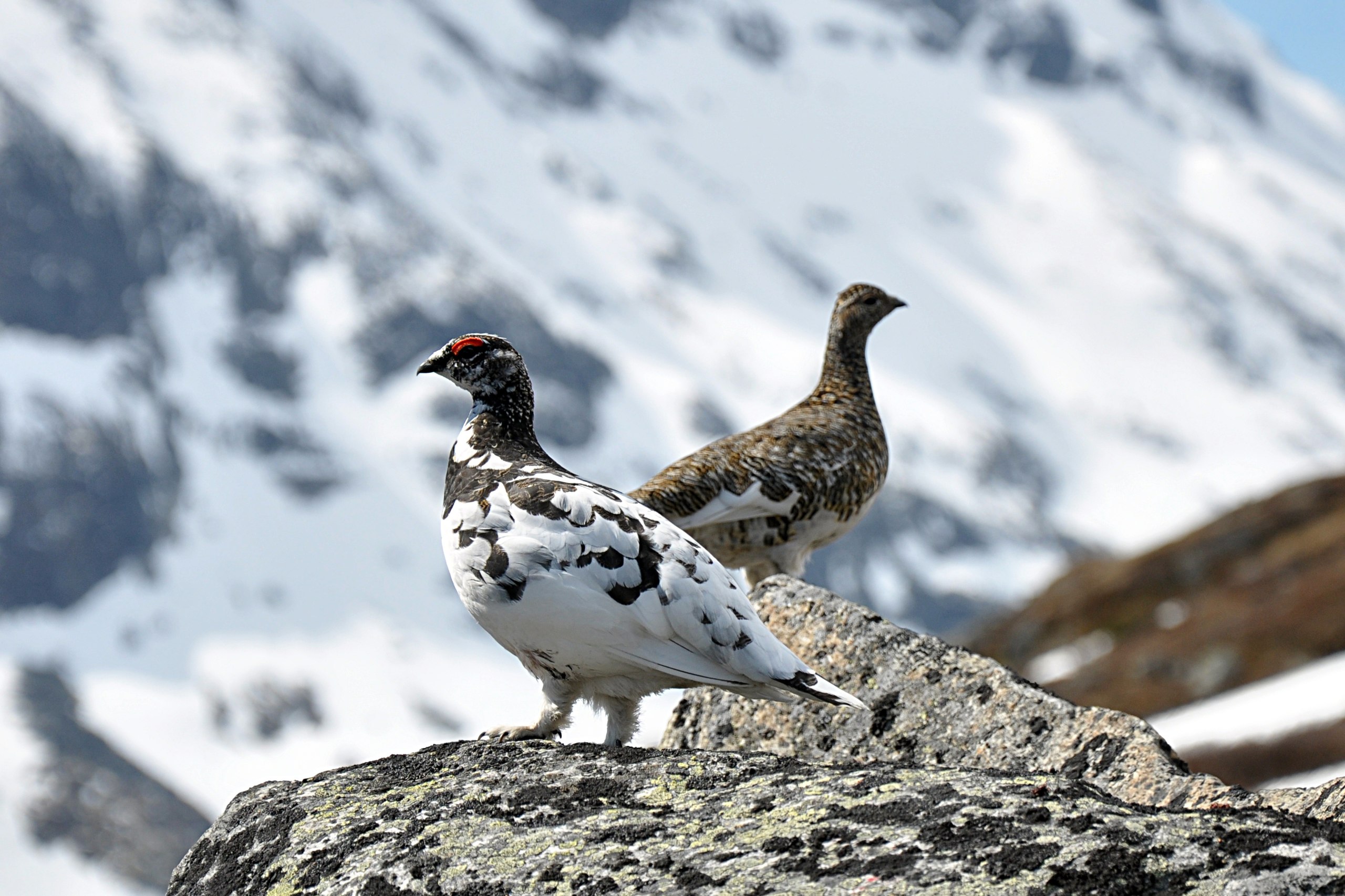 Mouflons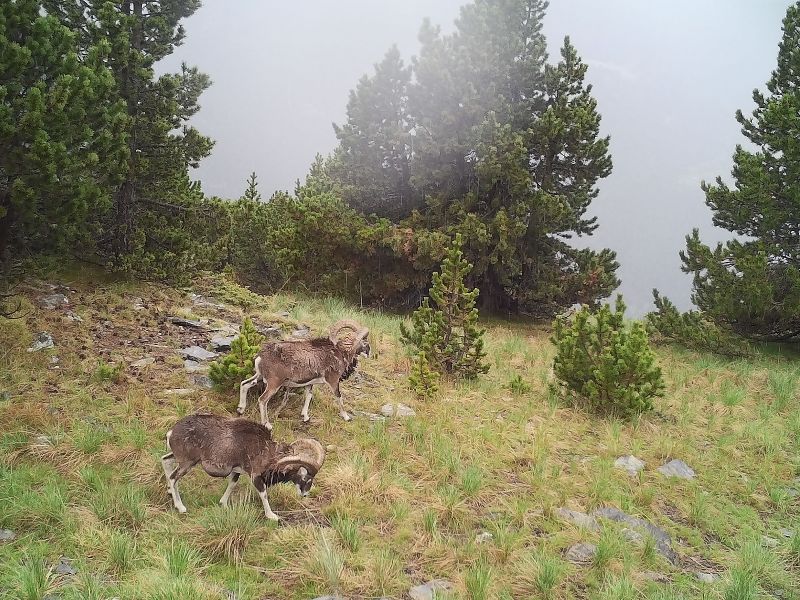 These wild sheep with enormous curled horns were ancient forerunners of our domestic sheep, reintroduced into the P-O in the 50s and 60s from Corsica after disappearing from the Pyrenees thousands of years ago.
Isards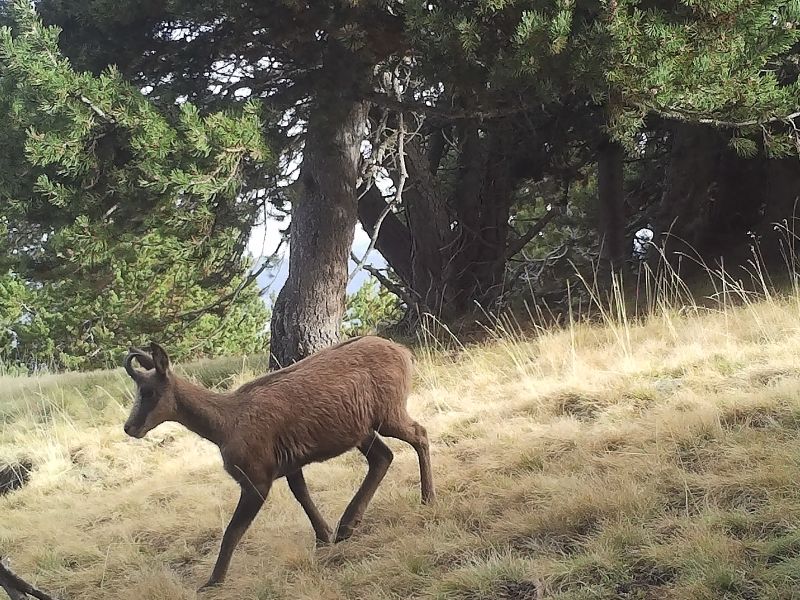 These goat-antelopes are the Pyrenean version of the Alpine chamois, with short pointed horns and striped faces.
When you reach the waterfall, with the Spanish border ahead in the distance, and views of Font Romeu behind, the going gets steeper. Probably time to turn back although this linear meander can be as long or as short as you choose to make it.
Certainly allow a couple of hours each way. It's not difficult, it's beautiful, it's invigorating and the picnicking possibilities along the way are unlimited.
Eyne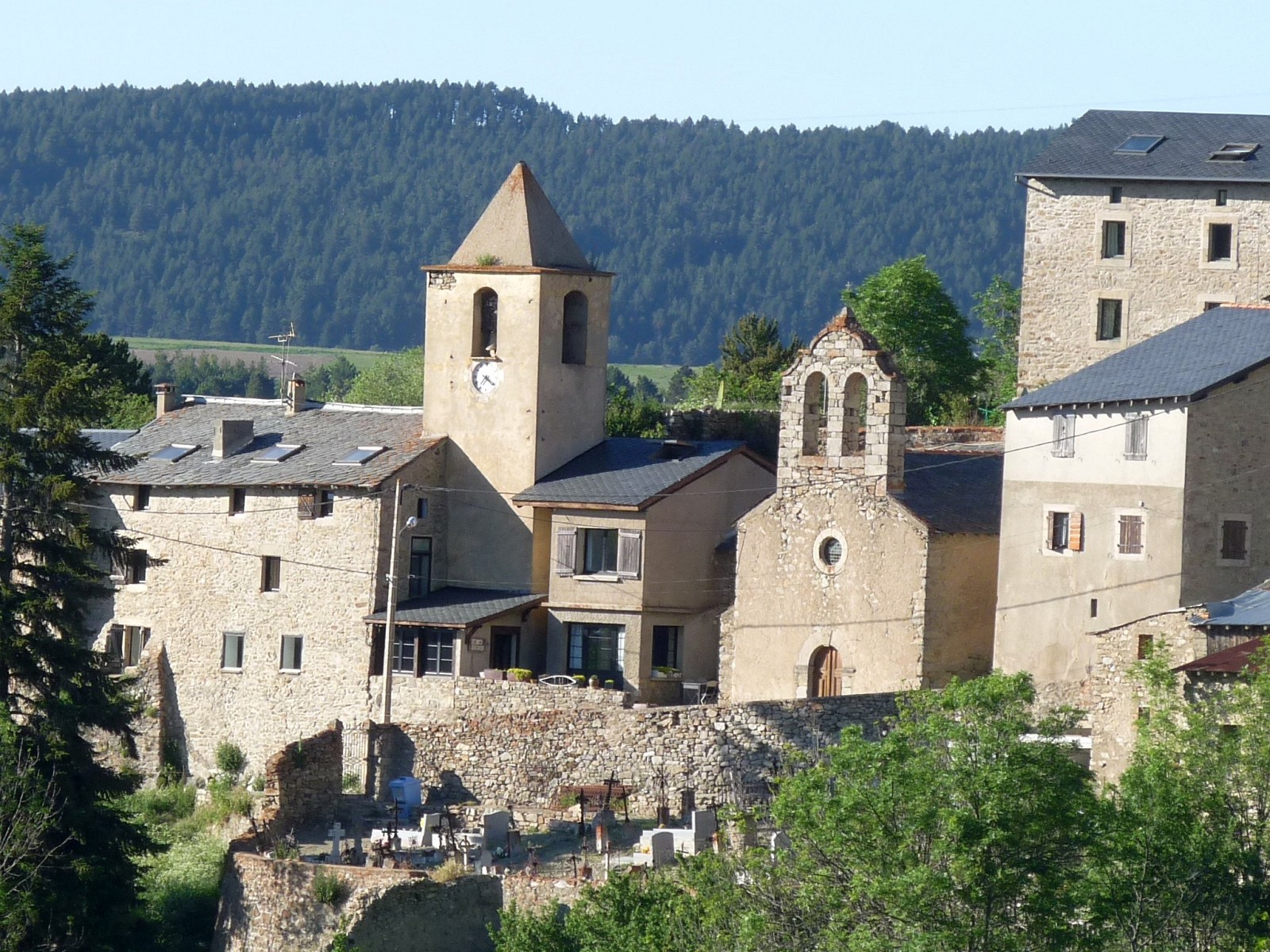 Traditional Catalan village with pretty church, and lively ski resort in winter connecting to St Pierre de Forcats and the Cambre d'Aze. Take an interesting 2 hour walk along the 'sentier archéologique' to find menhirs, dolmens and other archaeological wonders.
For more info
Email: maisondelavallee@eyne.fr (or contact the aptly named Lily on lily.dunyach@espaces-naturels.fr)
Tel: 04 68 04 97 05
Website : www.valleedeyne.wordpress.com