Saturday 14 March 2015 – Perpignan – 18h30 to 23h30
Nuit de l'eau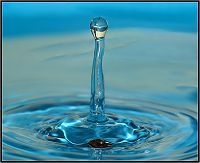 On Saturday 14 March, in association with UNICEF, the Espace aquatique Perpignan la Catalane will be one of the many pools throughout France to open in the evening between 8pm and 10.15pm as a one-off.
This national initiative is to raise the public's awareness of water, to promote the health benefits of swimming, and to raise money for UNICEF. Washing your hands, drinking safe water and using basic sanitation facilities, such as toilets, can help prevent disease. Yet, every day 5,000 children die because of diseases spread by poor sanitation and unclean water. In fact, this is one of the leading causes of death in children under the age of five.
Safe water and basic sanitation are critical for child survival, development and growth. However, half of all children born this year in developing countries will live in households without access to basic sanitation facilities. One-fifth will not have access to sustainable sources of drinking water.
With improved sanitation and access to safe water, we can easily prevent millions of cases of diarrhoea, which result in so many children dying or becoming seriously ill. To mark the United Nations' International Year of Sanitation, UNICEF is calling on world leaders to create a global plan of action to improve children's access to safe water and basic sanitation.
UNICEF
Monies collected will go toward UNICEF's 'WASH' programme (Water, Sanitation and Hygiène), providing water supply, sanitation and hygiene for schools in Togo.
PROGRAMME
Initiation and participation in a variety of water based activities
Timed 50m
Swimming with flippers
water hockey
Life saving
Scuba diving
Synchronised swimming with demos
Aquagym
Children's games and fun activites
Entrance is 3 euros per person
Tombola
Places available on terrace for spectators

More info
Office de tourisme
Palais des Congrès
Place Armand Lanoux
66000 Perpignan
Tél : 04 68 66 30 30