VISA POUR L'IMAGE
Between 31st August and 15th September there will be around 80 free exhibitions around Perpignan, as well as  evening shows, events projected on a giant screen, photos hung along the river banks…
Varied and fascinating, the exhibitions give us an insight into the year's news from all around the world. Each individual photographer has an emotionally touching story to tell, images of our troubled times, but amongst the horrors of war and natural disaster are tales of hope and a glimpse of the quirky side of life.
EXPLORING PERPIGNAN
And what a great way to explore and enjoy Perpignan, as you wander from venue to venue in this historic centre.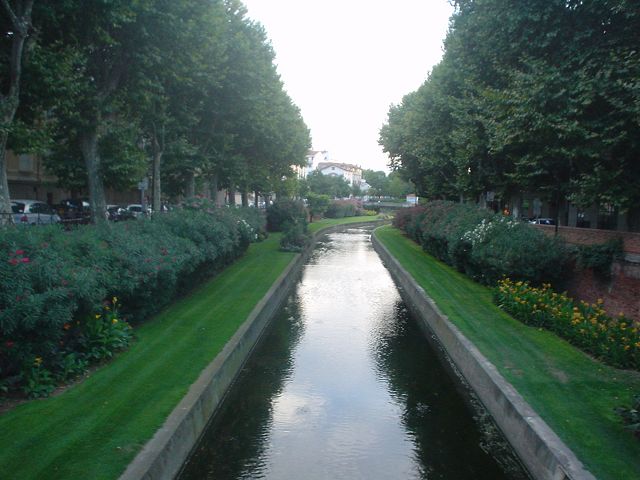 Hotel Pams in the Rue Emile Zola is the meeting place for all the press photographers. It was Pierre Bardou of JOB cigarette paper fame who bought it and several surrounding houses in the 1850s.
The Tourist Office in Perpignan offers tours of these beautiful old "hotels particuliers" or, during VISA you could pop your head around the door, for a glimpse of the wealth of Perpignan a century ago.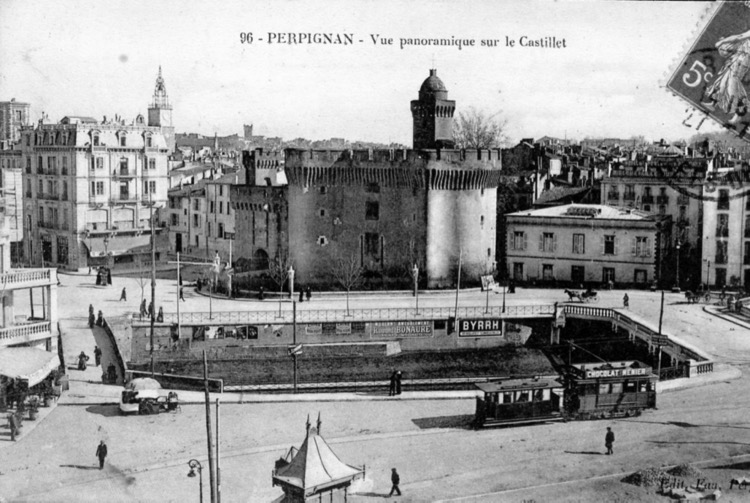 During the Middle Ages Perpignan was blessed with any number of monasteries. Almost all religious orders were well represented. Many are now used for exhibitions and concerts.
In the 15th century Couvent des Minimes, photographic excellence is on show on the walls of the old monk's dormitories, the grand corridors, the kitchens, the cloisters and courtyard with parasols…. and photographers taking a welcome break from the troubled world represented within.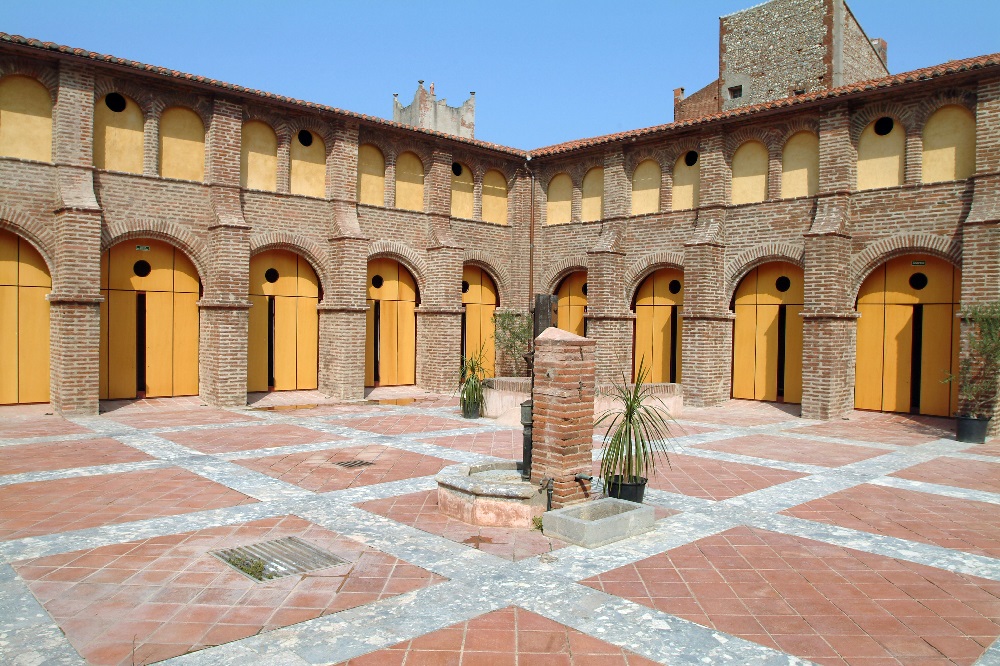 Move on to the nearby Chapelle des Dominicains, where the Visa photographs are hung on long wires, almost dwarfed by the height and beauty of their surroundings. Part of the Cloisters was sold to the army in the XVIII century and was, until recently, the base of the French Foreign Legion. Now, throughout the year, it is used as a venue for art and antique fairs, festivals and events.
A small courtyard joins the Chapelle Ste Dominique to another VISA venue, the Chapelle du Tiers-ordre, full of dramatic 19th century art. The notorious "Trabucayres", Catalan highwaymen who terrorised the roads of the Albères in the mid 19th century, were tried and condemned to death or hard labour here.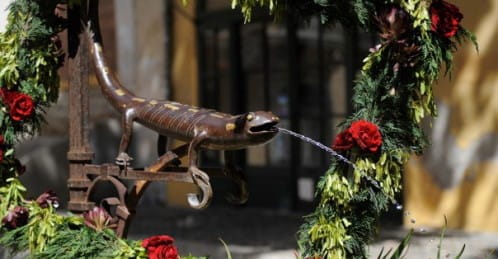 Take some time out in the dappled shade of tall plane trees, by the lizard fountain in the Place de la Revolution Française before continuing your tour.
The city walls built by Vauban are no more, but the XIV century Castillet remains. Originally built as a fortress, it now houses a museum of Roussillon Folk Art and is another VISA venue. After enjoying the photographs, pop up to the crenulated terrace, added to support cannons, and survey the plain of Roussillon, with the spectacular views it affords over the city, the plain and Canigo.
Pick up a programme with handy exhibition map at the Tourist Office. For more details visit www.visapourlimage.com