Serrat d'en Vaquer, Perpignan
Unexpectedly tucked away off the Auchan roundabout, overlooking, and within easy walking distance of the shopping centre, the former Fort of Serrat d'en Vaquer stands on the highest hill of the Roussillon plain.
Unlikely location to find panoramic views across Perpignan to the sea and to the mountains – but that's what you get!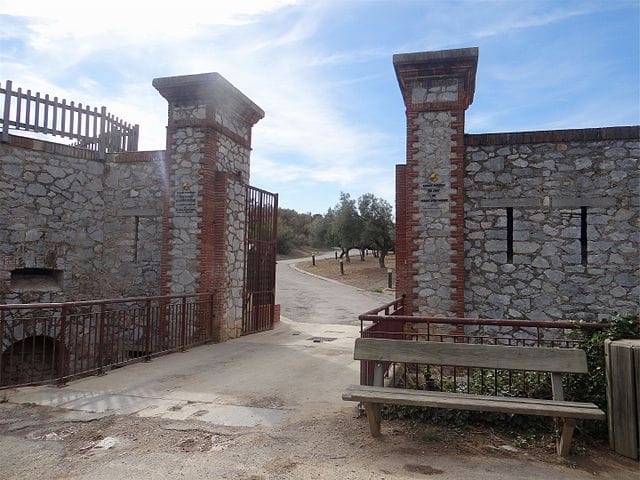 Built in 1885 to protect Perpignan from Spanish invasion, the fort itself is mainly underground and faces two ways, allowing maximum use of artillery, while concealing the troops.
Only the chimneys, which rise above the stronghold, betray a military presence. In fact, it was never used to its full potential as a fort, as weaponry was advancing so fast that on site artillery was no longer practical. It was converted into a powder store.
Today, the fort and its 4 hectares of land are mainly used for events such as the yearly medieval jousts, or walks and picnics, with well-placed benches looking out over the 360° view.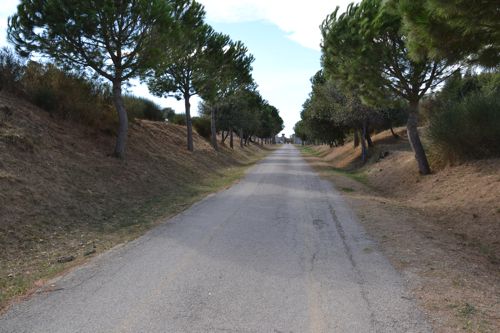 When the fort was built, more than fifty varieties of fossilised animals, amongst them wolves, monkeys, and sabre tooth tigers, were unearthed by Dr Albert Donezans of Perpignan.
The remains of the 'Testudo Perpiniana', giant exotic tortoise from five million years ago, measuring 1,20 m, are believed to come from the biggest tortoise to exist in the world.
Many of these fossils can now be seen in museums in Perpignan, Lyon and Paris.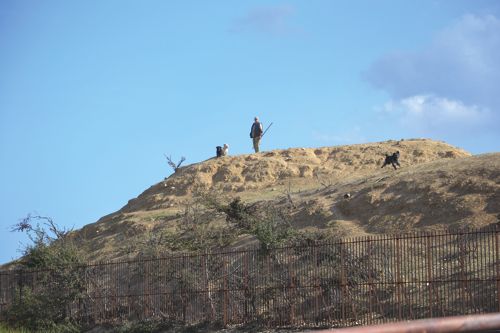 Despite it's name, meaning 'Hill of Cows', dog walkers should beware of the proud shepherd occasionally attending his flock of sheep, and his protective sheepdogs.
All walkers should beware of another type of animal to be found in the bushes, as this historical site, a breath of fresh air situated above a dense commercial backdrop, is also a meeting and pick up point for shifty looking men in search of a different type of exercise!