START OF THE FLU SEASON
The vaccination campaign against seasonal flu has now been launched.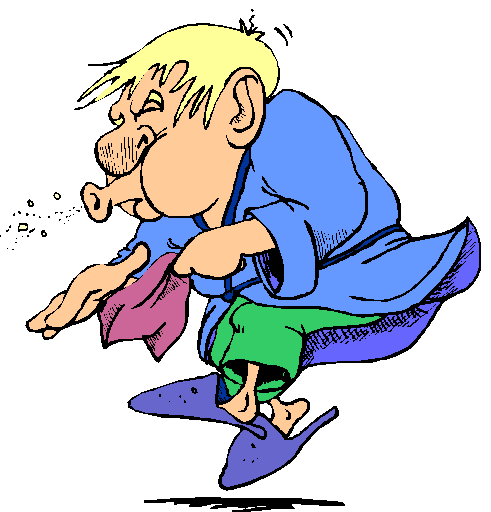 The health service recommends the jab for over-65s and for those with health problems that could make them more vulnerable to the bug (heart or lung problems, chronic illnesses etc).
If you are amongst the above, you will probably receive or already have received a letter recommending the injection, along with a 'prise en charge' voucher for free vaccination.
If you have already received this free vaccination in the past, you need only take the voucher to the chemist and make an appointment with a local doctor, nurse or vet (joking) to administer it.
If this is the first time, you will need to see your doctor beforehand, armed with your voucher, so that he or she can be sure that the vaccine is suitable for you.
You are advised to organise your injection BEFORE the flu season starts. After vaccination, the body actually needs 2 weeks to form the necessary antibodies.
The HCSP (Haut conseil de la santé publique) also recommends vaccinations for pregnant women regardless of term and obese people with a body mass index greater than or equal to 40.
For those who do not qualify for the free injection (note that the usual percentage is still reimbursed by the state), simply buy your own vaccine at the chemist for around 7 euros and make an appointment with a local doctor or nurse to administer it. Anybody can do this – and if you're not squeamish, you can even do it yourself!