If you're going away over the next few months and leaving the house empty, it's worth visiting www.gendarmerie.interieur.gouv.fr and clicking on the section Operation-tranquillite-vacances.
Along with advice on keeping your property safe during your absence, there is a downloadable pdf form (OTV Demande individuelle 2012.pdf) to fill in and take to your local gendarmerie, with contact details of a local key holder or yourself.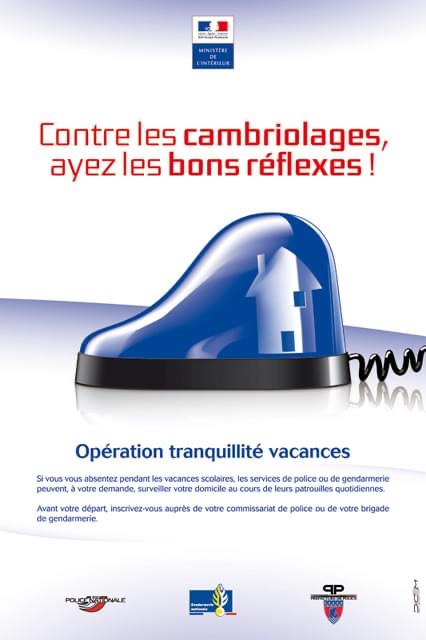 They will then carry out regular checks on your property in your absence.
In case of the worst, do check your insurance policy – most French companies will not pay out unless you have receipts, photos, keep valuables in a safe… …even though there may often be no indication of this on your policy.