Château d'Aubiry
Constructed in locally mined marble, the late 19th century Neo-Baroque Château d'Aubiry sits majestically on your right, half way between Le Boulou and Céret.
The château boasts 15 bedrooms, a chapel, a billiard room and a swimming pool. Its walls are adorned by frescos painted by Parisian artist, Henry Perrault. Its greenhouse was designed by non other than Gustav Eiffel himself!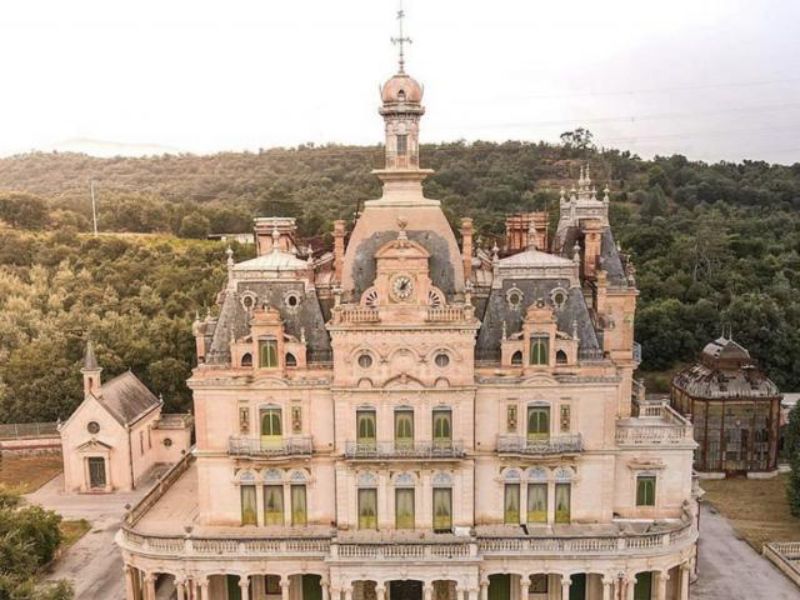 Built by Danish architect, Viggo Dorph-Petersen, the château has been owned by the De Pra family since 1973. The last rumoured tenant was a former world ski champion, who surely paid a bras and a jambe, one would imagine!
Surrounded by a 7-hectare park with English gardens, greenhouses, ponds and various outhouses, the castle has a 750 m² cellar, above which sits 2500m² of living space, including a home cinema room!
Talking of cinema, Château d'Aubiry was the set location for Jacques Doniol-Valcroze's 1959 film, l'Eau à la Bouche! Find out more here.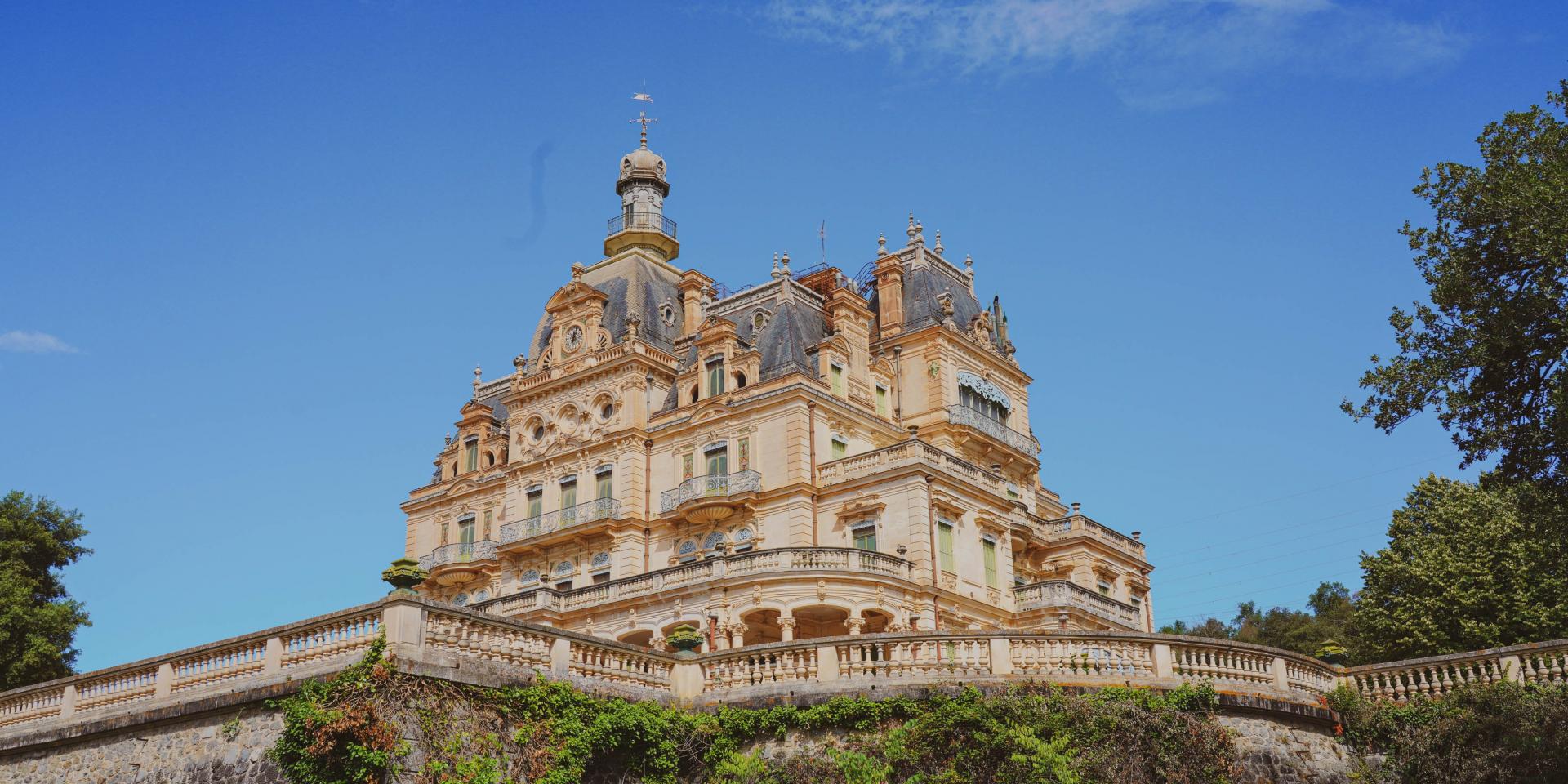 With such a prestigious history, you would perhaps be surprised to note that since the ski champ, the château has stood empty.
The De Pra family has tried to find a buyer, but perhaps the whopping €21 million price tag (reduced at some point to just 12 mill) put off more than a few, particularly considering the amount of work, renovation and upkeep necessary!
New life
Although the asking price was slashed to a mere 12 mil, the château still would not sell.
Alors, Olivier De Pra and his daughter, Mélany, in an rare interview with l'Indépendent, pledged to "wake the Sleeping Beauty up".
Enter: Les Déferlantes!
This iconic summer event began its adventure in another P-O castle, Château Valmy, but after 10 years, the festival changed locations and for its first and only year, the music festival was held at Château d'Aubiry. Les Déferlantes quickly moved on but the chateau organisers have big plans to kick start the venue's new life!
Fancy a visit?
Following extensive works, the grounds (but not the actual chateau itself) are now open to visitors on Wednesdays, Saturdays and Sundays from 10am to 6pm. But if you want to visit, you need to get in there before they close again on the 31st May!
For more info
Contact the Office de Tourisme de Vallespir
Tel: 04 68 87 00 53
Email: accueiltourisme@vallespir.com
Website: www.vallespir-tourisme.fr
Address: 5 rue Saint Ferréol 66400 Céret