Cancer Support France – Sud de France
Tuesday 16th April 2013
Open Meeting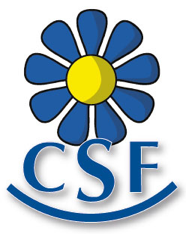 You are warmly invited to our Annual Open Meeting for members and supporters of CSF and all others who are interested in finding out more about what we do.
This will be held on Tuesday 16th April at "Les Délices de l'USAP" (the restaurant of USAP Tennis), 11, allée Aimé Giral, 66000 Perpignan. This is next to the USAP rugby ground and there is ample parking either on the street or inside the Aimé Giral ground (drive through the main gates, turn left into a large car park).
The meeting will start at 10.45am with refreshments available from 10.15am. We do hope that as many people as possible will stay on for lunch. As some of you will recall from last year, there is an excellent and reasonably priced "formule" at €13.
Although I will use the occasion to bring everyone up to date with CSF both nationally and locally, this year we will also be welcoming Shereen Defour who will be talking to us on difficulties which may arise from cultural differences. Shereen is a bi-lingual clinical psychologist working in Perpignan.

This is also an ideal opportunity for members and others to get together in an informal and convivial setting.
PLEASE do join us and bring your partners, friends and neighbours. Everyone is welcome both to the meeting and for lunch.
It would be helpful if you could let me know if you will be attending and whether or not you will be joining us for lunch as I need to inform "Les Delices" in advance.
Do not hesitate to contact me for any further information, either on pennycsf66@gmail.com or by phone on 04 68 38 81 28.
Hoping to see you!!
Penny