Cancer Support France – Sud de France
SEPTEMBER 2013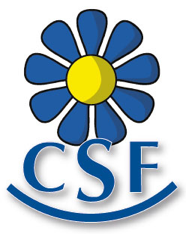 Dear Everyone,
Do come and join us at the following events during September. This month we have special events – our "At Home" on Sunday 1st and Lunch at Lizzie's Kitchen on Wednesday 18th. See below for further details.
Sunday September 1st
Our annual "At Home" at Caixas. This year we will be holding this during the afternoon and early evening, starting around 3pm. We will have live music during the afternoon with a buffet from around 5.30pm. Drinks will, of course, be available all afternoon together with English books and other items for sale.
Wednesday September 4th
Call in for a coffee or cold drink at Pablo's Bar in Céret at any time between 10.30am and 12 noon. Whether you stop and chat for five minutes or an hour, we shall be there with a warm welcome. We shall also have some books in English and information will be available.
Monday September 16th
Come to our Book Exchange at the Café des Artistes at Laroque des Albères, change your reading material and enjoy a relaxed chat! Buy a drink and choose two FREE books at any time between 10.30am and 12 noon.
Wednesday September 18th
No Drop In this month BUT Lunch at Lizzie's Kitchen Ille sur Têt from 12pm. Following last year's very enjoyable lunch, Lizzie has again agreed to host a similar event this year. Lunch will cost €15 for three courses and CSF wil provide a glass of wine or juice for everyone. AS seats at Lizzie's are limited, please let me know if you would like a place reserving for you.
Although all these events are informal, our trained members will be on hand to provide information or assistance. Please be assured that any conversation with a trained member will be treated as confidential.
Hoping you have all had an enjoyable summer and are ready to move into the cooler days of autumn.
Best Wishes,
Penny
Vice-Presidente
CSF Sud de France (66)
Caze d'en Roque Jalaire
66300 Caixas
Tél: 0468 38 81 28
Please pass this on to anyone you know who may be interested in any of these events and for further information please contact me by e-mail on pennycsf66@gmail.com or by phone on 0468 388 128.

And check out our website at csf-suddefrance.webs.com for all our future events.