A Stroll Along the Royal Canal
Key info
A relatively light walk of 1 – 1.5 hours. A small section of climbing but nothing too challenging.
Along the canal, keep an eye on children, dogs and anyone of a wobbly disposition.
Did you know?
One of the many irrigation canals that criss-cross the Pyrenees-Orientales runs through the pretty village of Rodès. Imperative to daily life throughout the centuries, the crumbling remains of this ancient canal brought water to wheat fields, vineyards and olive groves in the 11th century, and decades later, powered wheat and textile mills, and filled the moats of the Palace of the Kings of Majorca.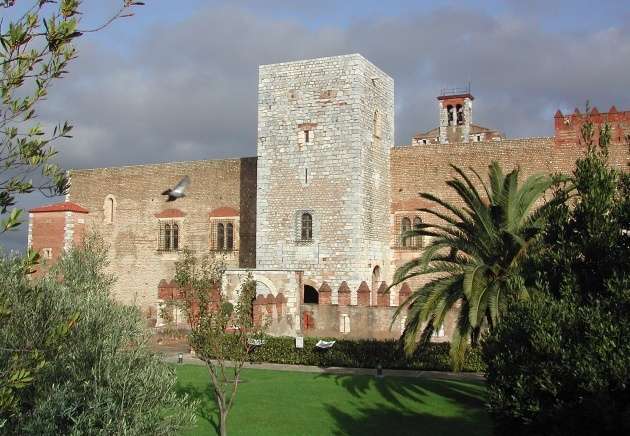 Getting there
Head up the N116 towards Vinça (direction Prades), turn off for Rodès and park at the entrance before the bridge (vehicle access for residents only).

Start of the walk
Wander through the village, past a scattering of shops, following signs for 'Gorges de Guillera'. When you arrive at a bridge, backtrack a little and take the steps next to the small graffiti-covered building.

The walk
Follow a narrow path past rushing water with pretty rock pools below, and goats perched precariously above. Take care to keep dogs and small children away from the canal edge: the current can be strong.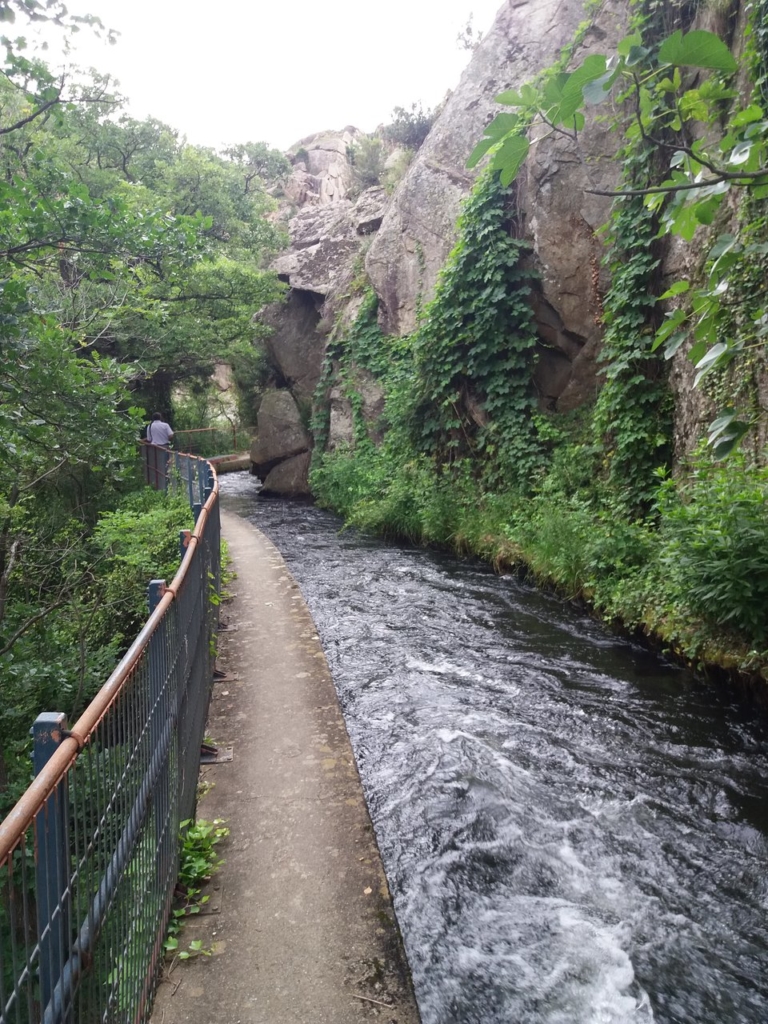 After around 30 minutes, arrive at the remains of the ancient Pont d'en Labau. This weathered aqueduct no longer spans the River Têt but, from Roman times and through the Middle Ages, it allowed the 'royal canal' to cross the river and traffic from the long gone village of Ropidera to make its way to Rodès.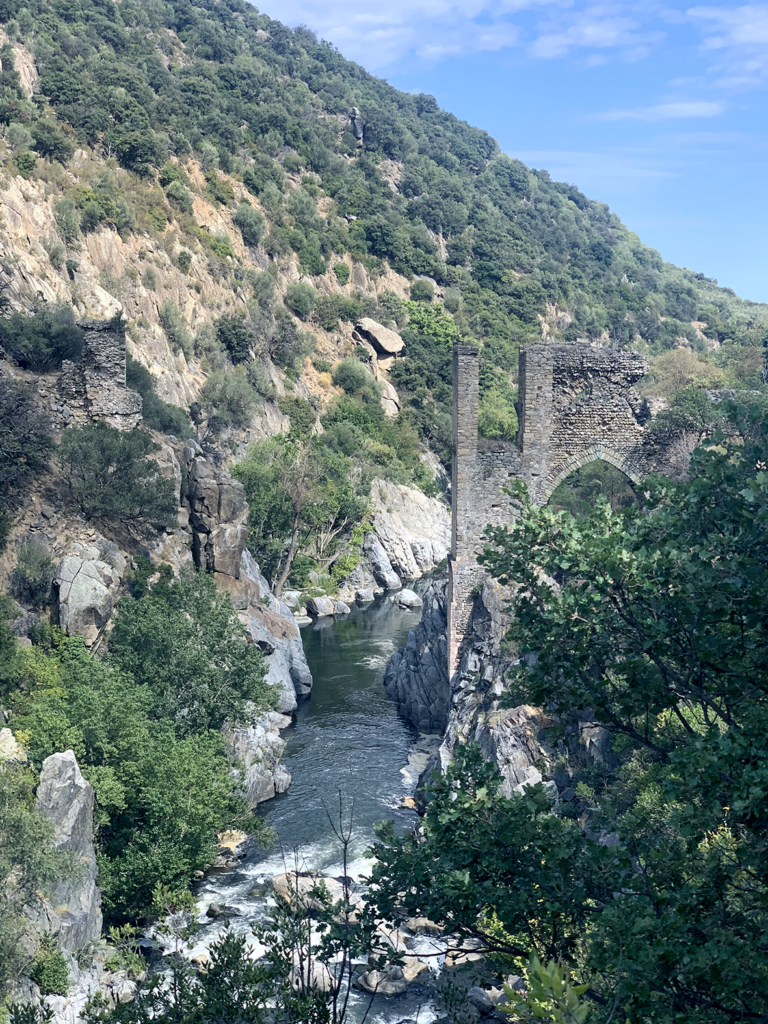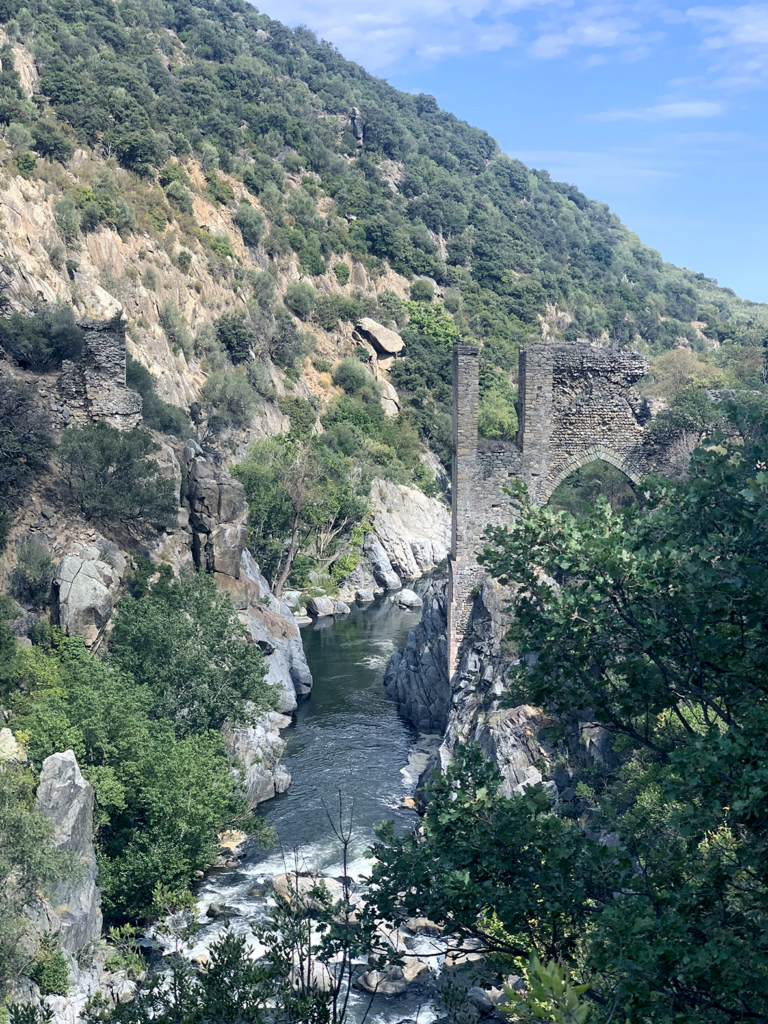 Several major floods over the centuries caused this and other bridges along the route to be declared too dangerous and abandoned. The new canal was built on the right bank and the left bank was deserted.
Soon after the aqueduct, a tall fence forces us to cross the canal and very quickly a right hand turn leads up to Rodès castle, where you can picnic amongst the ruins. It's a bit of a climb, 20 – 30 minutes, but not too challenging, and views down the Têt valley to Ille sur Têt and the sea, or up to Canigou, Vinça, the barrage and lake, are breathtaking.

A footpath lined with wild lavender, prickly pears and olives leads back down into the steep, narrow streets of Rodès village and back your car, perhaps with a stop at the local café/shop, if it's open.
Bonne promenade!