100 Miles Sud de la France Ultra Trail
---
6th October

-

8th October
Event Navigation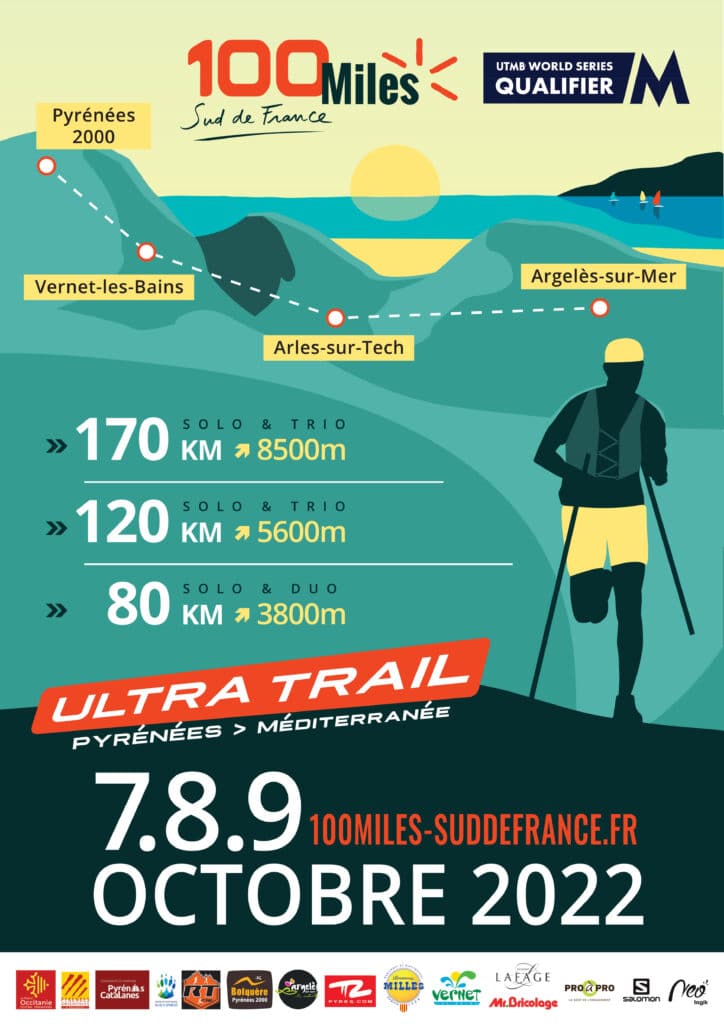 100 Miles Sud de la France
The 100 Miles Sud de France is a unique event that connects the mountains to the sea over 3 impressive races across the Pyrénées-Orientales.
The courses are technical and gruelling but surrounded by some of the most spectacular scenery our region has to offer, finishing at the sparkling blue Med in Argelès sur Mer.
It's a great excuse to get out and about, to (re)discover the towns and villages of the region… and the runners will certainly appreciate any encouragement they can get!
Good luck to everyone competing!
La Traversée
La Traversée kicks off 79km away from Argelès in Arles sur Tech. Participants will climb a first steep ascent towards the Col de Parasols, before passing through Montalba and Las Illas with a small stretch across the border in Spain. Leaving the Vallespir, runners will descend down in to le Perthus to reach the Albères, before following the magnificent mountains all the way down to the beach.
La Grande Traversée
116km long, la Grande Traversée begins in Vernet les Bains, before taking participants up and around the Canigou foothills to the iconic Refuge des Cortalets at a lung-burning altitude of 2100m! Traversing the Forest of the Haut Vallespir, participants and spectators will be up among some of the highest peaks of the Pyrénées. After just short of a full marathon, runners then join la Traversée and finish their race along the 79km circuit detailed above.
100 miles Sud de la France
La crème de la crème, la pièce de résistance, the downright madness in our opinion, begins in the sports Mecca of Font Romeu. This extraordinary challenge sees participants cover a whopping 170km, from the Parc Naturel Régional des Pyrénées Catalanes though Mont Louis, La Cabanasse, Py and then down to join la Grande Travesée and la Traversée, all the way down to Argelès.