After the Treaty of the Pyrenees in 1659, the Catalan territories of the Vallespir, Conflent, Capcir, the valley of Le Carol, and 33 northern villages of the Cerdagne were transferred to France.
The disgruntled Spaniards made regular and damaging raids over the new frontier, and the king's military engineer Sébastien le Prestre de Vauban designed a new fort at the crossroads of the Conflent, Capcir and Cerdagne to defend the border.
Named after King Louis X1V, it is said that he chose the position of Mont Louis based on the good health and fine teeth of the inhabitants of nearby villages!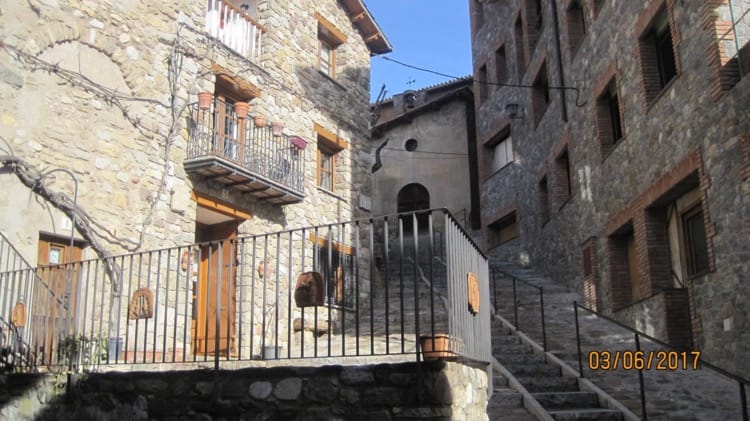 During the period of the French Revolution, the town was renamed Fort Libre!
Today a World Heritage Site, the highest fortified town in France is still full of soldiers! Home to the French Commandos, the 'Centre national d'entraînement commando', trains elite troops in commando techniques and endurance of physical and mental stress in combat situations. Why not tag along on a short run from Mont Louis to Collioure in full battle gear? It's all downhill from there!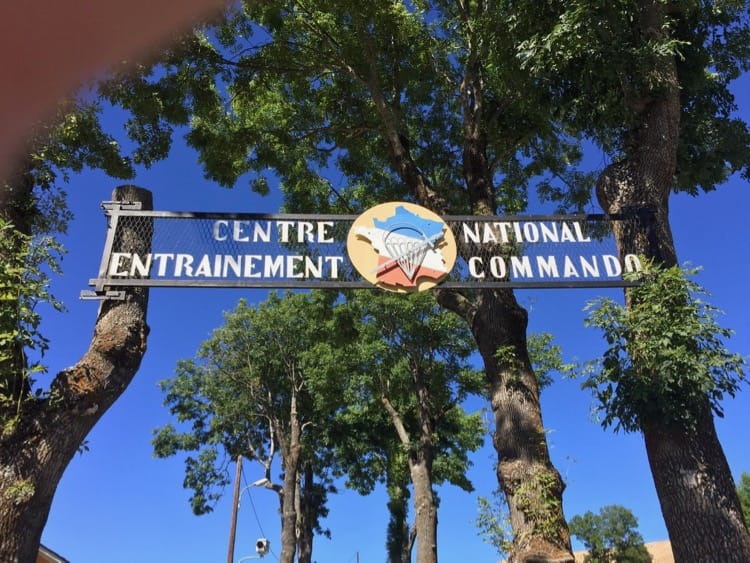 As the town was never besieged, ramparts and fortifications remain undamaged, and whilst you can't visit the impressive citadel unless you want to go commando, the walls make a pleasant walk and the views are stunning. You can also visit the Puits des Forçats (Convicts' Well), with its enormous wheel that supplied water to the site, and the church dedicated to St Louis, with its series of Roussillon baroque altarpieces dating from the 17th and 18th centuries.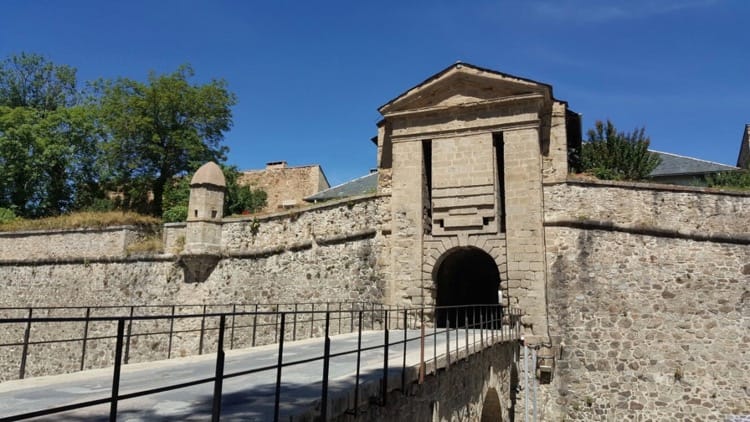 Equally worth a visit is the first solar furnace in the world, built in 1949 with 1420 mirrors. A programme of experiments and demonstrations are part of a guided visit, and pottery and bronzes manufactured on site are on sale.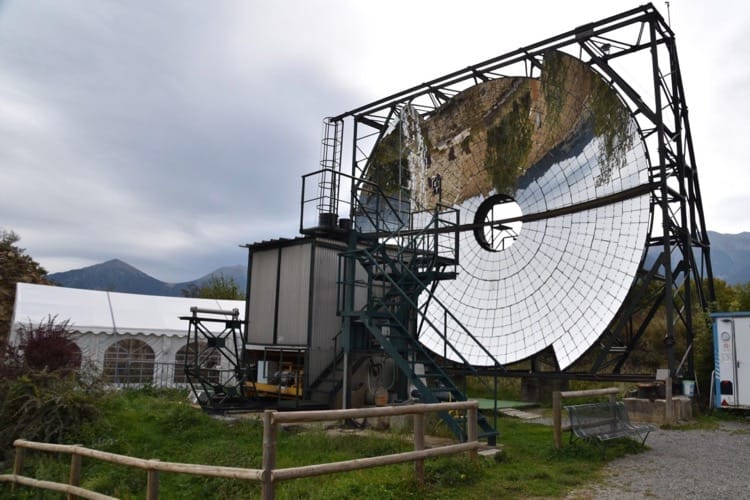 Housed in the original tea room of what was once the town's Spanish troop hospital, why not visit Le Dagobert restaurant, named after General Dagobert who kept those same Spanish soldiers at bay. Traditional mountain cuisine with French and Basque influences and a warm welcome await.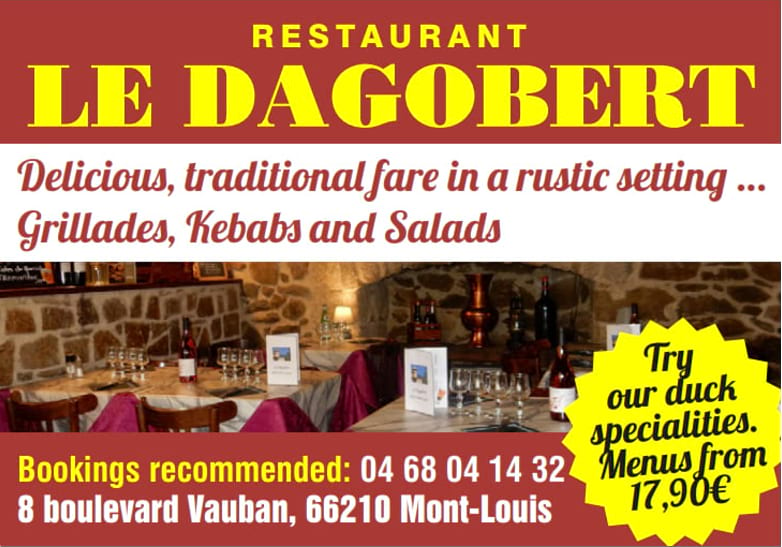 Small, ancient and quaint…and whilst certainly not a day out in itself, you can make your day by taking the little yellow train there from Villefranche de Conflent, pampering yourself at the nearby natural hot springs of Saint Thomas, and lunching or dining within the historic walls after a gentle stroll around the ramparts.