CSF NEWSLETTER: FEBRUARY 2021
---
1st February 2021

-

28th February 2021
Event Navigation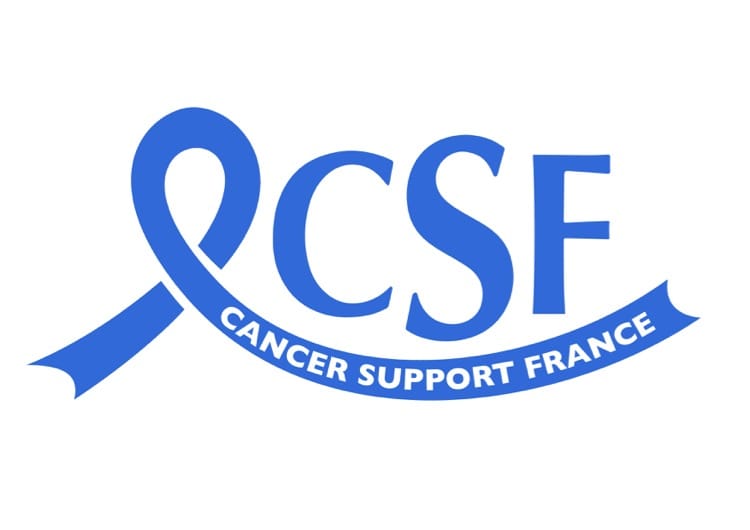 Hello Everyone
Well, as promised last month, those mimosa blossoms have burst forth in abundance! As far as fruit trees go, I have it on good authority that the almond tree is the first to blossom in this part of the world, closely followed by the plum or perhaps the apricot – I'm sure someone will correct me if I'm wrong!
I've already spotted one or two trees fully decked out with white blossom but sadly the almond tree in my garden has not shown her colours or her flowers! To be fair, her timidity probably has something to do with the fact that she was newly planted only last Spring. I must be patient.
Our AGM on January 27th was a Zoom event with a good company of people all on the screen at once! It was a deliberately formal occasion, going through all the legal requirements etc. It has been announced, however, that subject to further relaxation of the Covid-19 regulations, we plan to hold a CSF Sud de France social event, probably outdoors, for the whole membership, towards the summer.
As some of you weren't able to zoom into the meeting, I thought you might like to read some of the things that Phil Mercer had to say:
I can't imagine a more 'stop/start' year than 2020, due almost entirely to the Covid-19 epidemic, and the resulting restrictions placed upon us.
Our first two months seemed pretty normal, and our regular events such as drop ins, as well as a small number of one-off events, were held with significant success.
In mid-March, the shutters came down for the first time in the year, and we coped with close confinement through most of the spring and summer.
Then, a brief respite, when, in September, we were able to re-instate face-to-face events, many held outdoors, but that joy was short-lived, as close confinement came in again in mid-October, and remains to this day.
An amazingly popular, and successful, event in the P-O – Vin des Femmes – coinciding with International Women's Day, where 12 vigneronnes offered a wine tasting event, with close to one thousand attendees, raising €3000 for CSF.
Our regular 'Activity for Life' took place in Maureillas (P-O), raising over €1000 from walkers and petanque players alike.
From my perspective, one of the perhaps unintentional highlights of the year has been the informal networks and support groups that have developed to try and ensure that our members and supporters continue to thrive during lockdown.
I want to thank the whole membership for looking out for each other during this hugely difficult time, meeting face-to-face when safely permitted, and keeping in touch by phone or other technology when that's not possible. It demonstrates a huge strength and 'force for good' within our Association.
Thanks to all our members, supporters, friends, and fundraisers, for making 2020 a success, within the confines of what we were allowed to do. Thank you particularly for continuing to support our clients, and equally for looking out for, and supporting, each other.
This AGM marks the end of Phil Mercer's two year tenure as President. As many of you are aware, Phil took over this temporary role in early 2019, although it turned out to be more permanent than he might have imagined!
However, our association is in strong and experienced hands, with Brian Thomas, our erstwhile Treasurer taking over as President and Penny returning to the fold, this time as Secretary. Sue Ackloo takes over as Treasurer. Frankie Ward is standing as joint Department Representative for the Pyrénées-Orientales with Maggie Longworth
Drop-Ins
No Drop Ins this month
Looking ahead
Wednesday 14 April CSF Sud – April Open Meeting – Perpignan
We are still optimistic that this opportunity to get together again will be going ahead. Let's hope we can make it a bumper celebration this year!
Our Open Meeting is a chance to meet up with people who are involved with CSF and who use this occasion as a good excuse to come and have a chat and get acquainted with all things national and local. We start with coffee, then a brief update on all the CSF news, followed by a talk from an invited speaker.
This time we will have with us Charles Van Oudenhove, a doctor in the Palliative Care Mobile team in Perpignan Hospital where he has been working for the last twenty years. He and his team go wherever they are called in the Pyrénées Orientales (hospitals, clinics, retirement homes or to people's homes) to help doctors and nurses give the best palliative care possible.
Thursday 9 September Activity for Life – Maureillas
Pencil this date into your diary. We hope by then to be able to do our Walk for Life. We managed it last year with some success – see above.
Please remember
that if anyone is struggling or needing help, the CSF telephone and email helplines are always open. We are there for everyone needing assistance at this time as well as for those affected by cancer. There is also lots of information on our website.
Diana Eastaff